Step in ancient footsteps in an reimagined Ottomon village, set above a glittering protected bay, in the midst of fragrant pine forests and olive groves.
- Standalone Pavilions
- Breakfast included
- Private pools and gardens
- Poolside Dining Pavilion
- 50 m open air swimming pool
- Anatoilan Dining Pavilion
- Yoga studio
- BBQ Terrace
- Fitness studio
- The Wine Lounge
- Tennis court
- Beach Club
- Art and Carpet Gallery
- Boutique
- Three-storey library
Designed to resemble an Ottoman village
Amanruya is not quite what you might expect from a resort closeby to bustling Bodrum. Set amongst fragrant pine forests and olive groves and overlooking a glistening, secluded protected bay, Amanruya has a unique village feel. Inspired by the region's ancient origins, yet adapted for the modern high-end traveler, Amanruya inspires total relaxation. Standalone stone pavilions, each with a large private pool and pergola shade scatter the hillside. Spend the day at the private bohemian inspired beach club, an intimate setting to enjoy tranquility by the turquoise waters.
A 50 meter marble infinity pool reflects the blue skies like a mirror, and leads the way to a fully equipped spa, magical yoga studio and a three-storey library. Dining pavilions have been perfected positioned across the resort to offer both privacy and spectacular open views of breathtaking Turkish scenery, and offer a selection of Turkish and Mediterranean cuisines featuring locally-sourced ingredients.
Gallery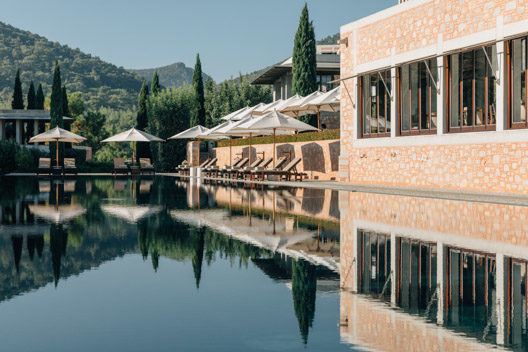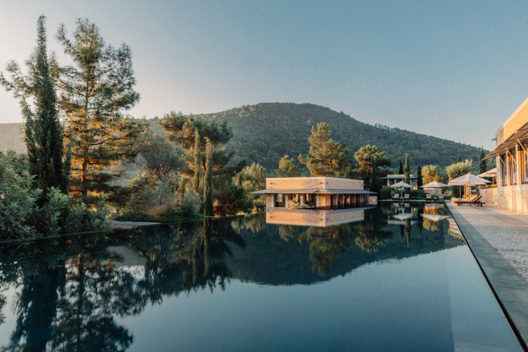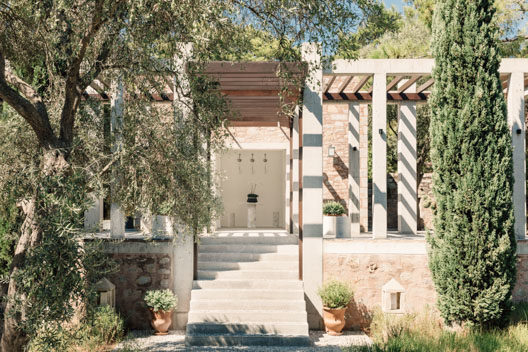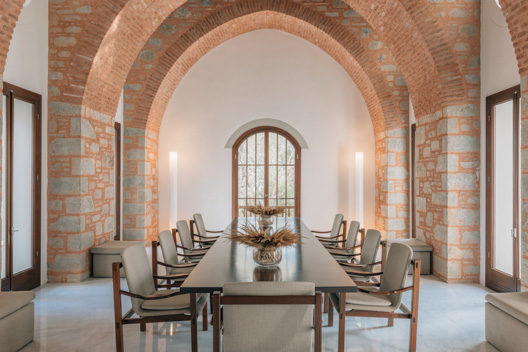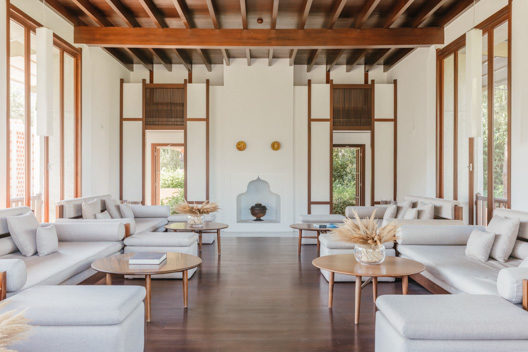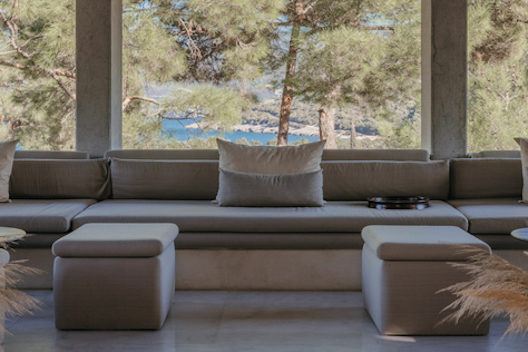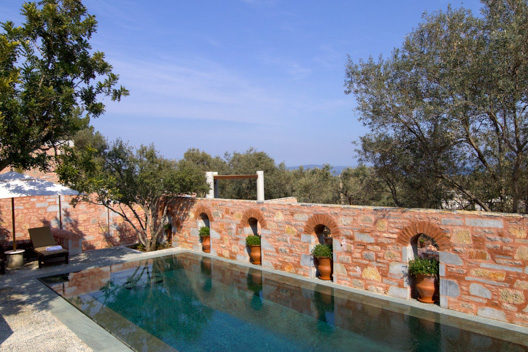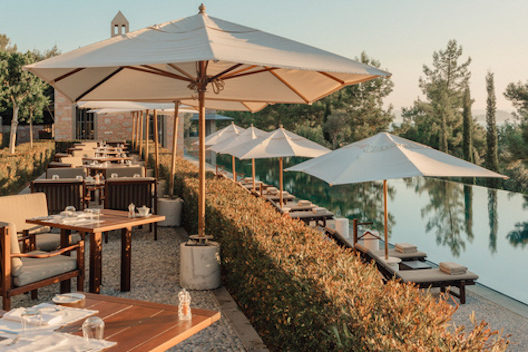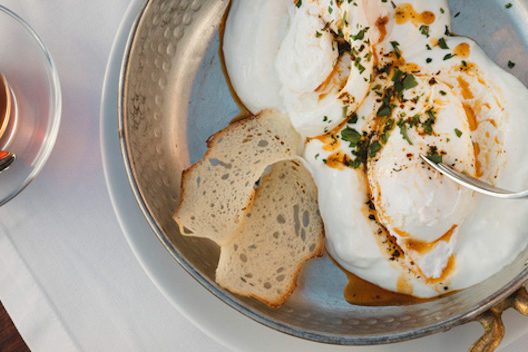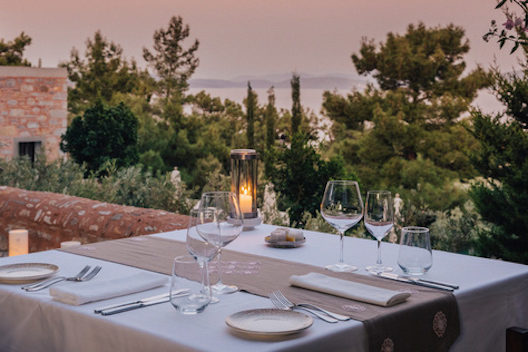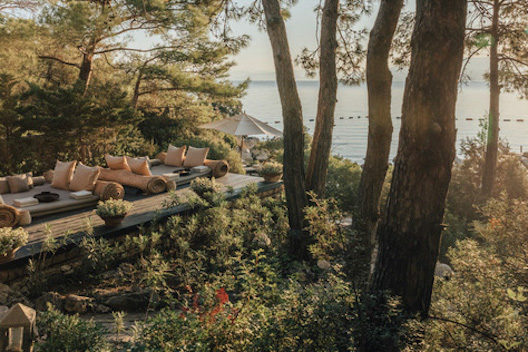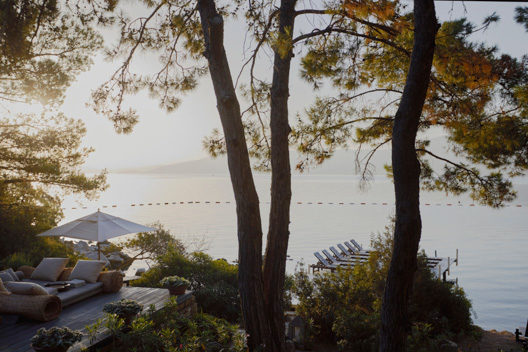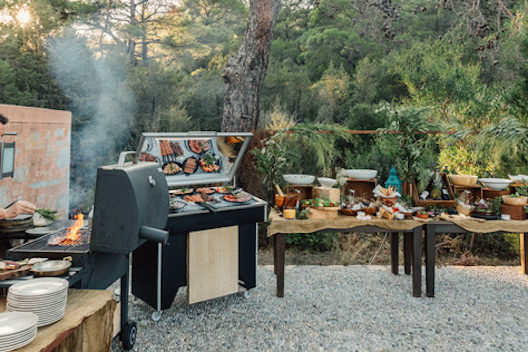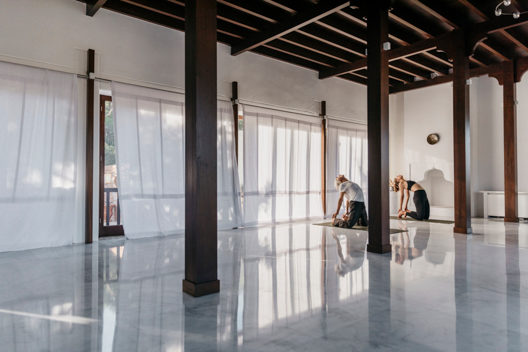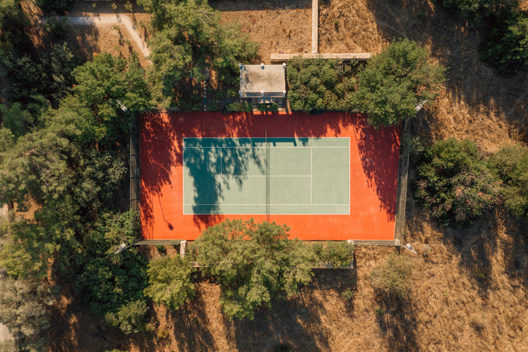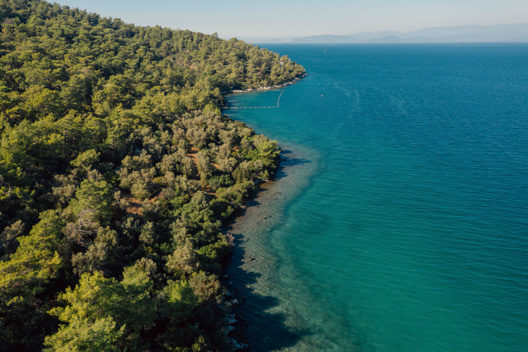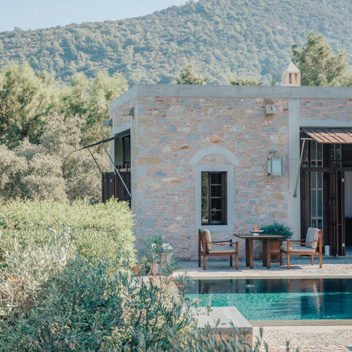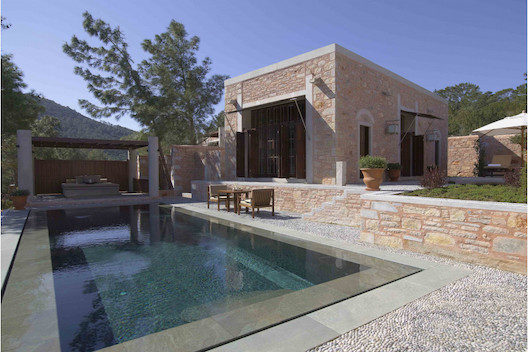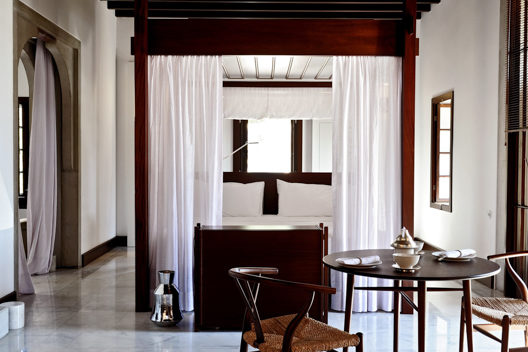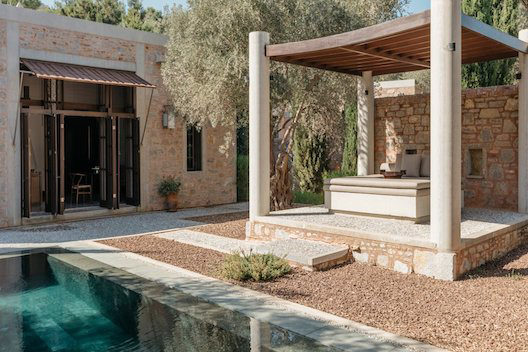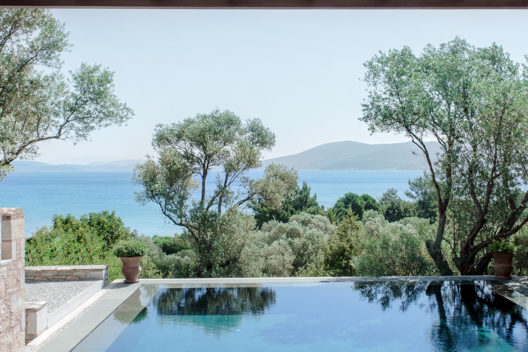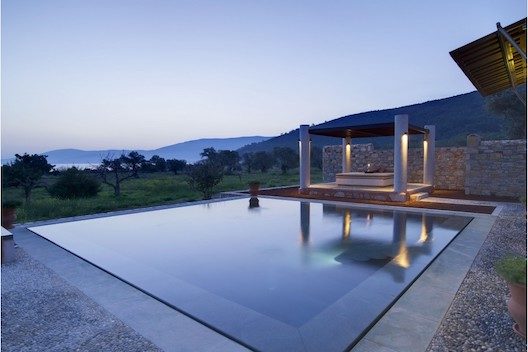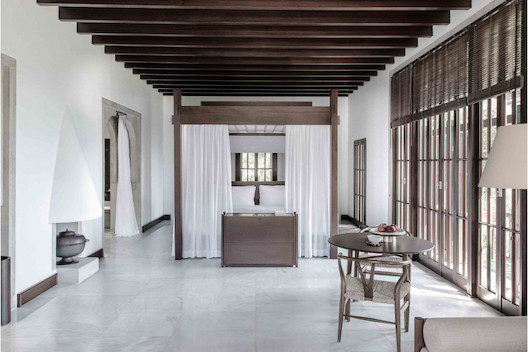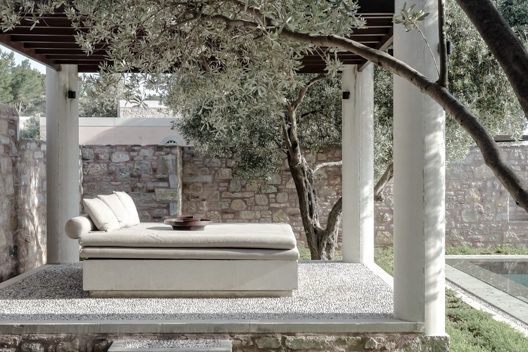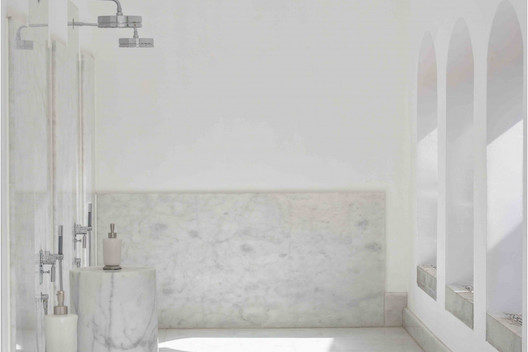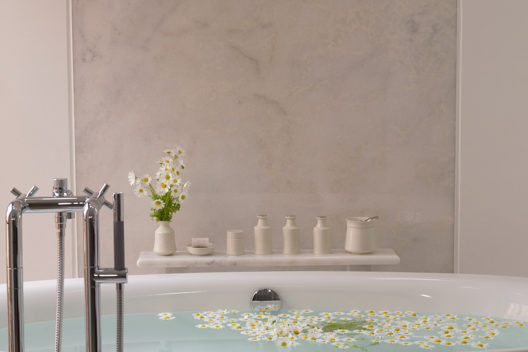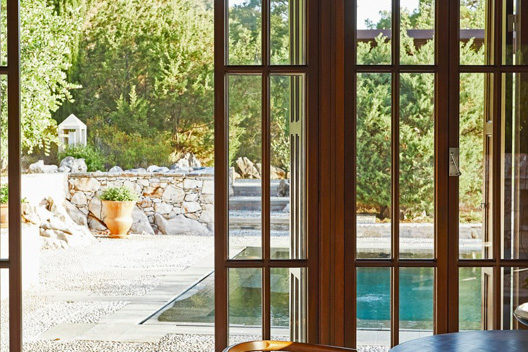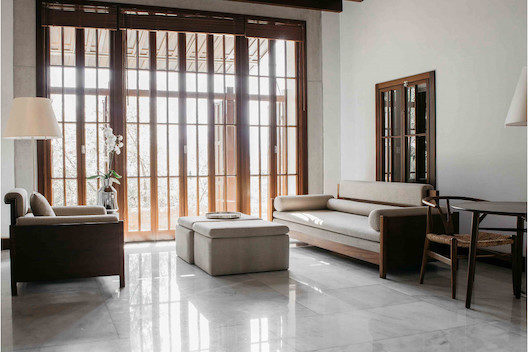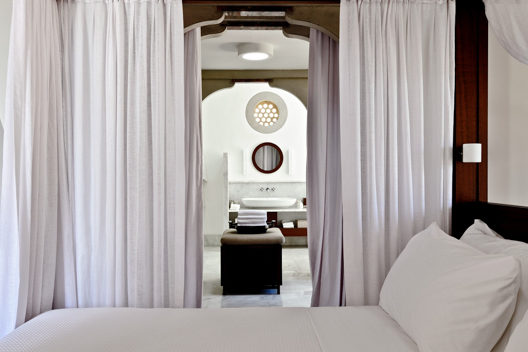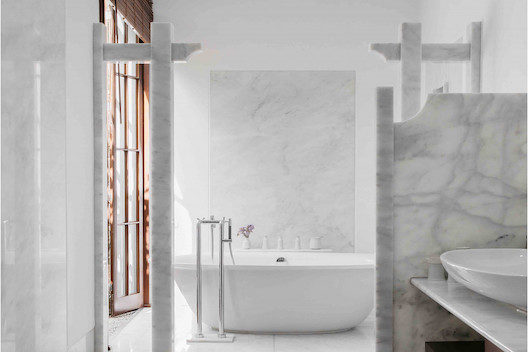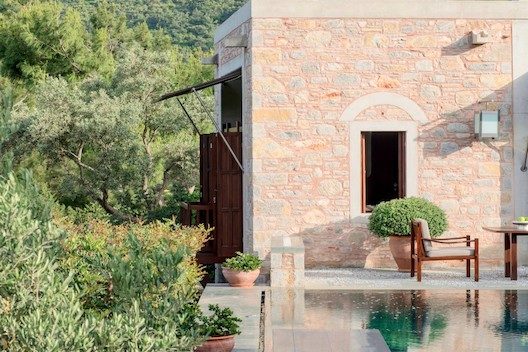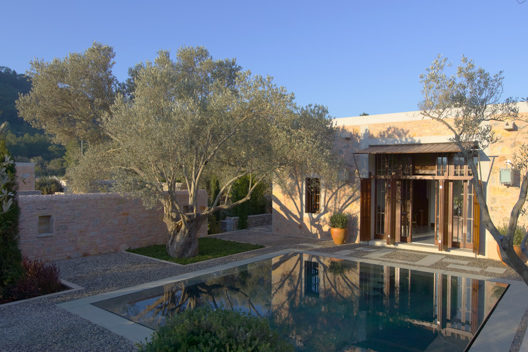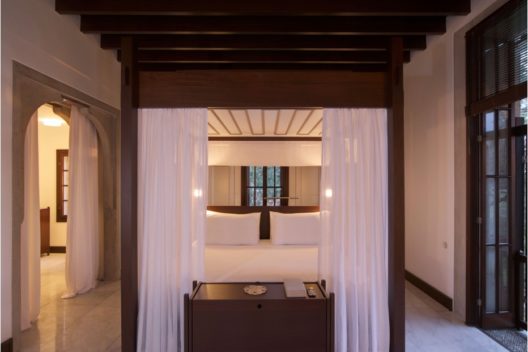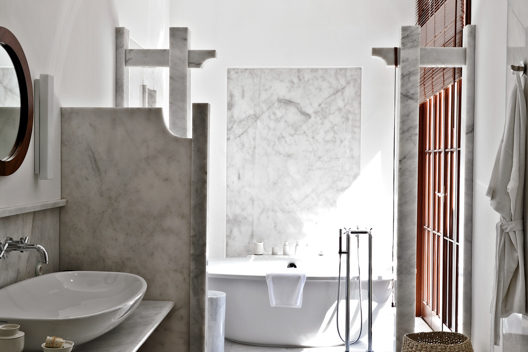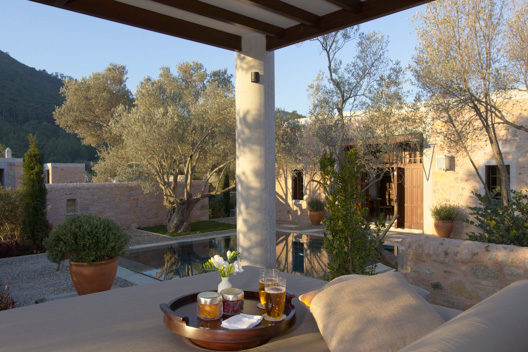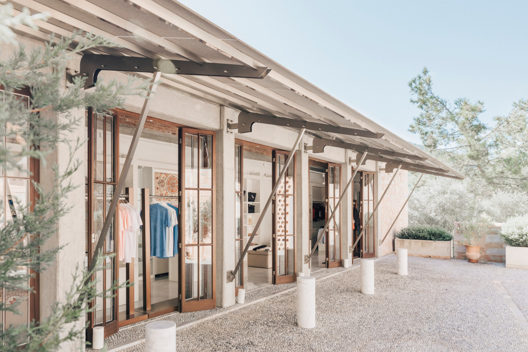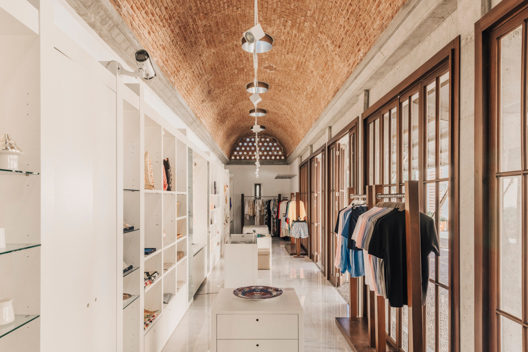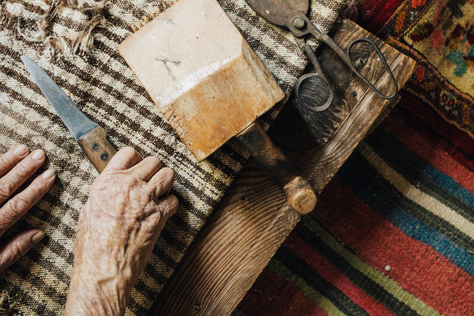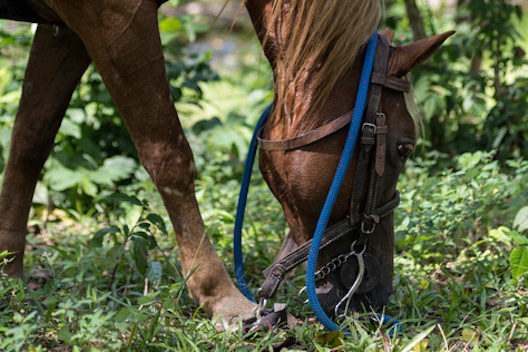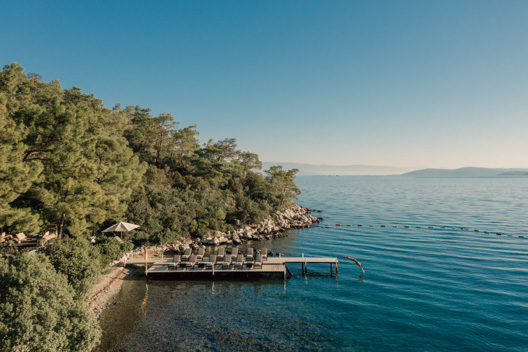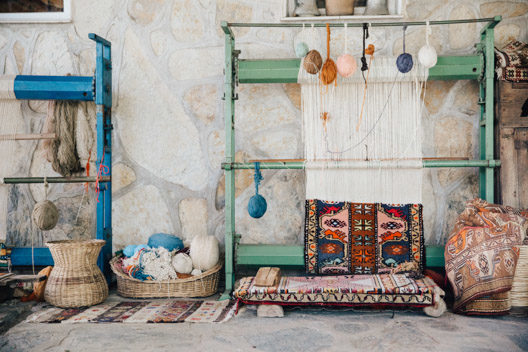 At a glance
Bohemian, chic hideaway with a local feel, picturesque open views, and a secluded beach club on a protected bay on the Aegean Sea.
Constructed from local stone and wood, Amanruya's freestanding Pavilions are alike in design and layout, with a variation between garden and sea views.
An enchanting setting which has the tranquil ambience of an Ottoman village.
A secluded resort surrounded by ancient olive groves and Mediterranean pine forest and a central 50-metre infinity pool.
Each standalone Pavilion is encircled by shady gardens with pergolas and private 32–36 m2 (344–388 ft2) pools.
Inside, the cool white walls and marble floors are offset by Ottoman-inspired touches – dark beams, charcoal braziers and kilim (rugs)
Private pebble beach with an intimate Beach Club for dining and non-motorised watersports.
Four restaurants and a Wine Lounge serving Turkish and international cuisines. Restaurants are open to guests and non-residents.
The Poolside Dining Pavilion is open for breakfast, lunch and dinner, the main restaurant is situated near the swimming pool and serves authentic Turkish Aegean cuisine with beautiful views of the bay.
Set on a rooftop with panoramic views, the BBQ Terrace is open for dinner on balmy evenings, serving a superb buffet of traditional Turkish meze and a selection of barbecued meats and fish.
Situated high on the hillside, the Anatolian Dining Pavilion's breathtaking views complement its exquisite cuisine. Executive Chef Cihan Beyit curates a daily chef's menu of tempting dishes with Ottoman, Mediterranean or Aegean origins.
Amanruya offers many beautiful locations for private gatherings (as private dining), both indoors and out. The Wine Lounge enjoys a lofty setting with spectacular views of the bay and surrounding hills.
The fitness studio is equipped with cardio and resistance training machines; personal trainers are on hand to guide workouts.
Yoga sessions take place in the yoga studio, or outdoors overlooking the sea.
Amanruya's tennis court is at guests' disposal; playing partners can be arranged.
Amanruya provides a varied menu of activities throughout the seasons: in summer the focus is on sea- and beach-based experiences, while in the cooler months activities include exploring the region on foot, bike and horseback, or further afield by private car.
Protected by a headland and shaded by mature trees, the Beach Club comprises a series of terraces ideal for alfresco dining by the sea.
Child friendly stay, but more suited to adults. Baby sitting can be arranged on request for an additional costs, there are children menu's at the Poolside Dining Pavilion. Swimming -and tennis lessons for children can be arranged for an additional charge.
Amanruya is open from April until the end of October.
We only make reservations on request, meaning our personalised offers are guaranteed to be the best available, and exclusive to our guests. Your reservation will be confirmed 24 hours after request. It then becomes definitive, and you will immediately receive an email confirmation with the details of your booking. We ensure pricing transparency for our guests: there are no hidden booking fees.
Enjoy the local area
On the scalloped coastline of the Bodrum Peninsula, Amanruya – the name meaning 'peaceful dream' – lies in a landscape of sheltered coves and ancient olive groves. Overlooking a kilometre
of private beach with far-reaching views of the Aegean Sea, the property is laid out as a traditional village, with rustic guest Pavilions of stone and terracotta bleached by the Mediterranean sun.
Away from the property's jewel-like central pool and elegant Beach Club, guests can explore the area's magnificent ruins, including the Unesco World Heritage Site of Ephesus, along with artisan villages and picturesque hiking trails.
Location
• Amanruya lies on Turkey's southeastern coast, on the north side of the Bodrum Peninsula
in Mandalya Bay.
• Located around 15–20 minutes from the town of Bodrum, the property enjoys a rural setting, surrounded by olive groves and set against pine-cloaked hills.
• Amanruya occupies a kilometre of private pebble beach with breathtaking views of the Aegean Sea.
Bodrum
• One of the area's most attractive seaside towns, Bodrum lies just south of Amanruya.
• Along with its medieval castle, the town's attractions include a picturesque marina.
and streets lined with cafes, shops, restaurants, bars and meyhanes (taverns).
Getting There
• Milas-Bodrum International Airport (BJV).
is Amanruya's nearest international airport, connecting daily with Istanbul and many other European hubs
• Transfers between Amanruya and Milas-Bodrum International Airport take around 30 minutes each way.
Facilities
General

Air Conditioning
Bathtub
Breakfast included
Coffee maker
Flatscreen TV
Hairdryer
Heated floor
Housekeeping
Minibar
Safe
WIFI

Optional Services

Airport transfers
Babysitting
Concierge Service
Extra bed
In room spa treatment
Laundry service
Massage services
Personal trainer
Private excursions
Private yacht rental service
Restaurant reservations
Room service
Water sports services
Wedding service
Wine tasting

Entertainment & Experiences

Art gallery
Beach club
Bicycles
Board games
Boutique
Fitness
Kid amenities
Restaurants
Spa
Swimming pool
Tennis court
Water sports
Wine tasting
Yoga

Linen & Supplies

Bathrobes
Bathroom amenities
Pool Towels
Slippers
Towels

Remaining

Celebration venue
Pets allowed
Sport and equipment rental

Outside

Dining Area
Garden
Outdoor furniture
Private pool
Sun Loungers
Swimming pool
Terrace