Experience premium palatial luxury in the one bedroom villa with private pool and views of the rolling countryside.
- 1 Bedroom villa
- Beach Club
- 3 Sleeps
- Luxury Anantara Spa
- Private pool
- 8 Restaurants
- Private terrace
- Outdoor pool and heated indoor pool
- Kidsclub (seasonal)
- Breakfast included
- Fitness
- Parking
- Tennis court
- Golf course
- Padel court
- Golf academy
Your elegant Andalusian retreat
Experience premium palatial luxury in one of three refined villas, each set back from the spectacular resort of Anantara. Surrounded by breathtakingly scenery, cicada sounds and the fragrant air of southern Spain, your villa will become a sanctuary of uninterrupted bliss.
Pool villas are set back from the main resort, offering the luxury of privacy. Terracotta, marble and greenery set the tone. Wake up to surround views of the rolling countryside. Spend sunny days by your private pool enjoying cocktails delivered by your butler. One-bedroom villas are distributed on one floor and offer an on-suite living room, kitchenette, and terrace.
Guests of either the one bedroom, two bedroom, or Obama villa have full use of the extensive hotel services. These include rejuvenating beauty, spa and wellness facilities, three golf courses, racquet club, beach club and world-class restaurants. Your high-end experience will be perfected by an exclusive and gracious butler service. Each villa has exclusive use of the resort's chauffeur service, ensuring you remain carefree for the entirety of your stay.
Gallery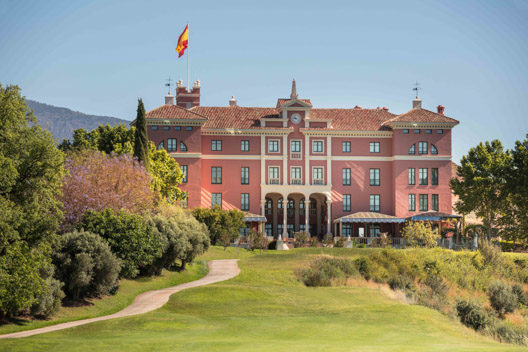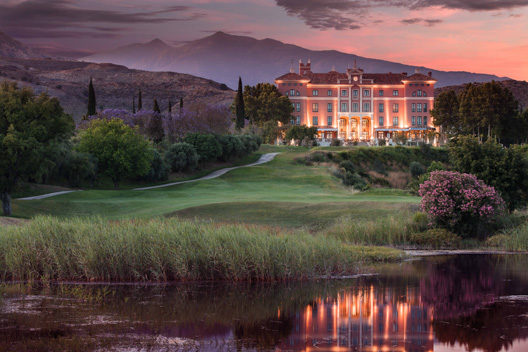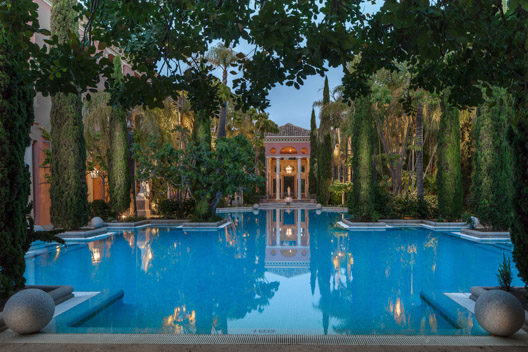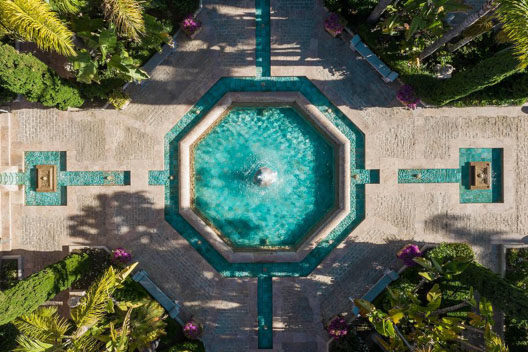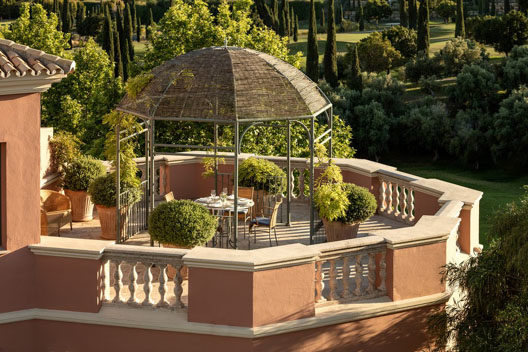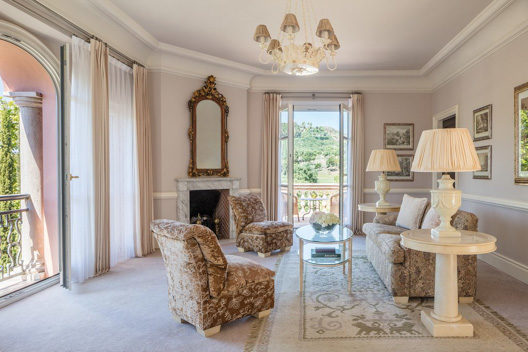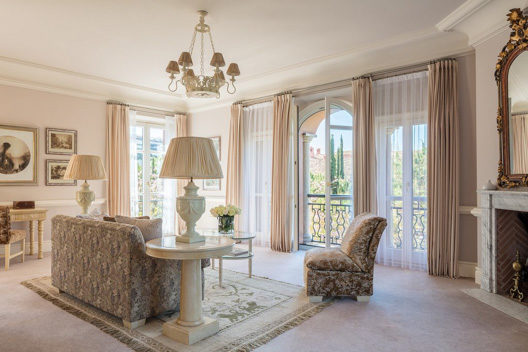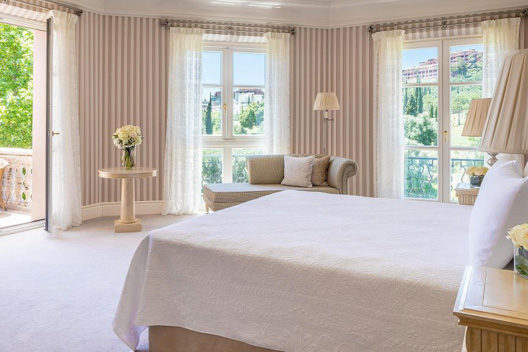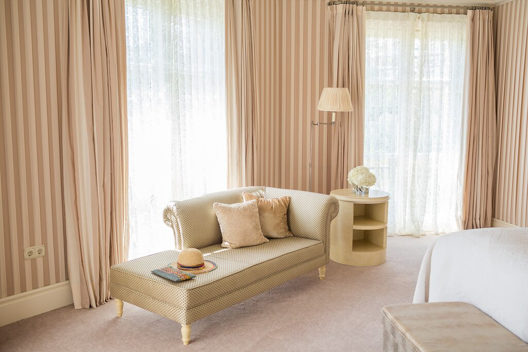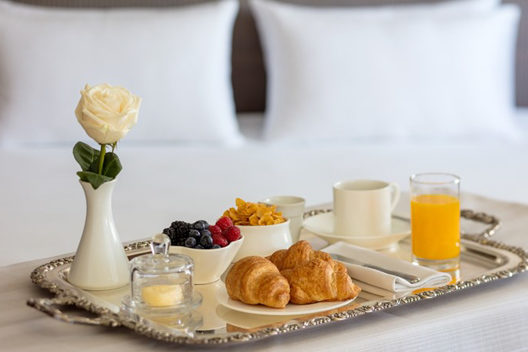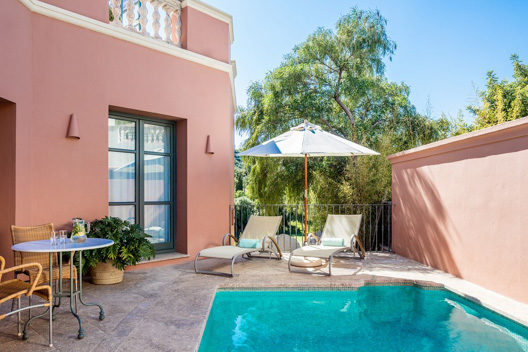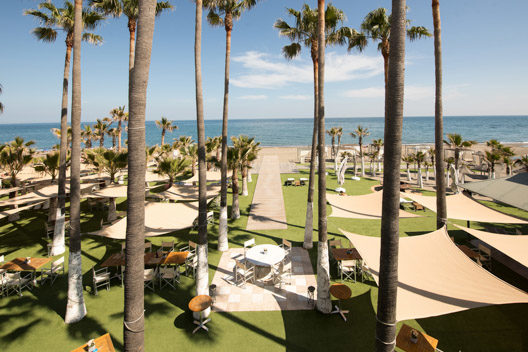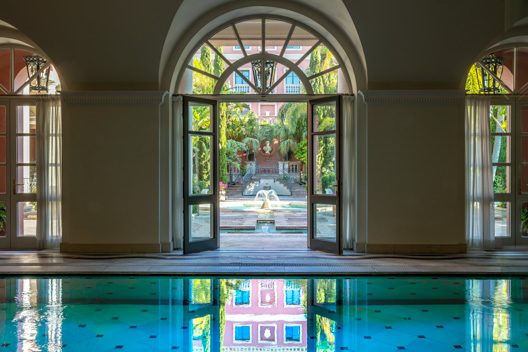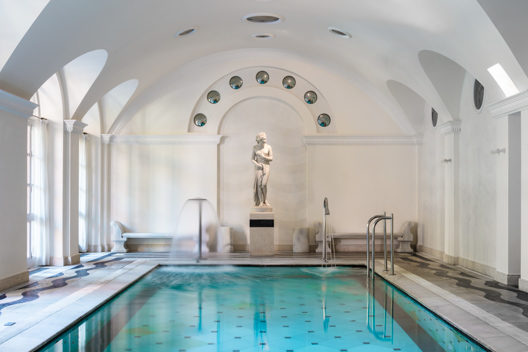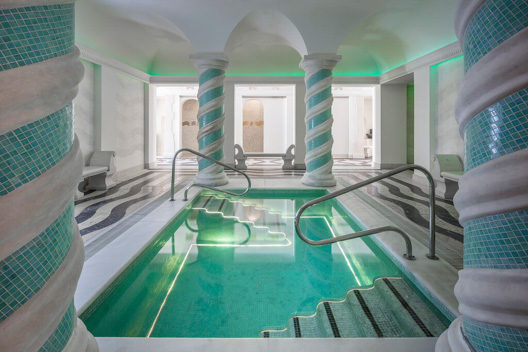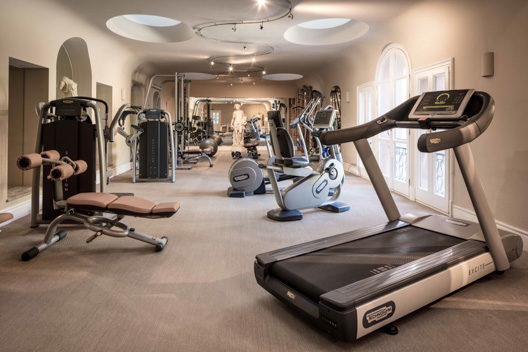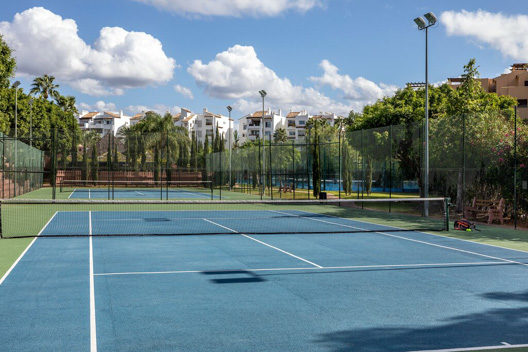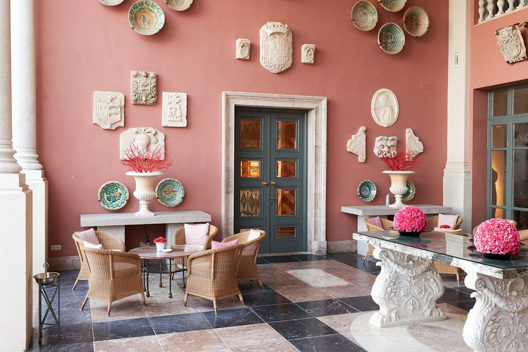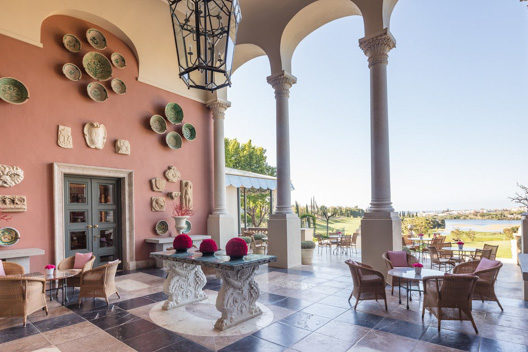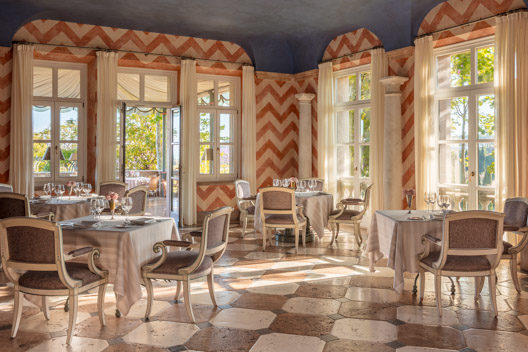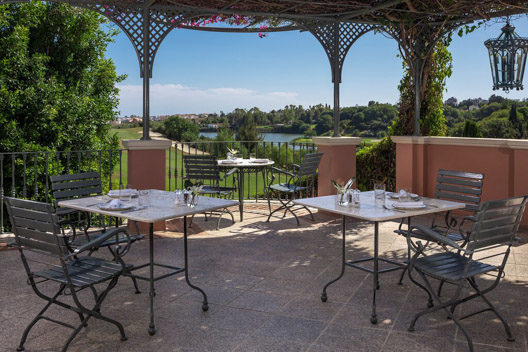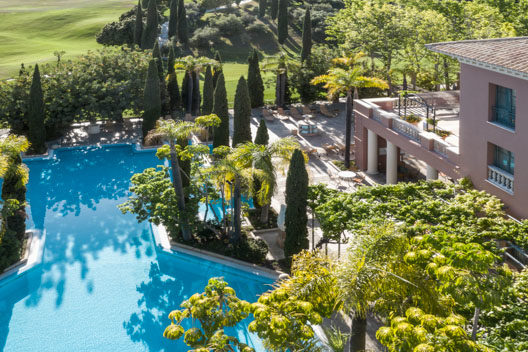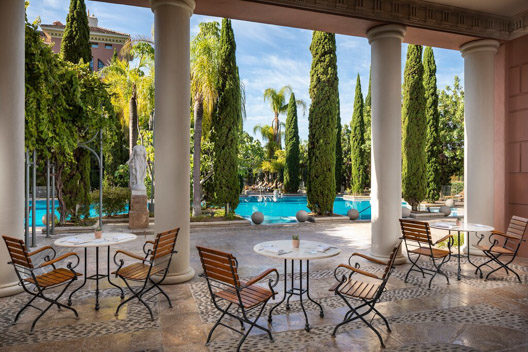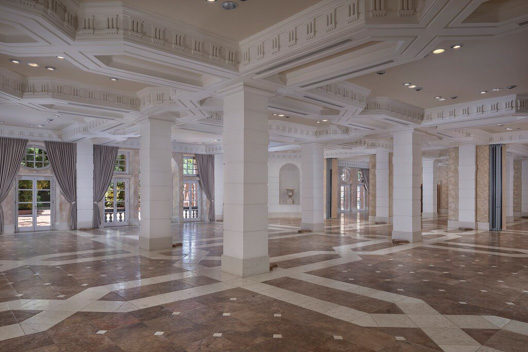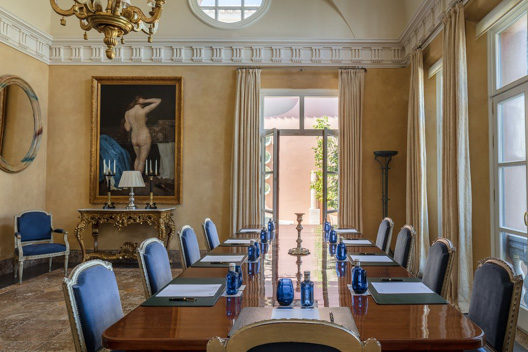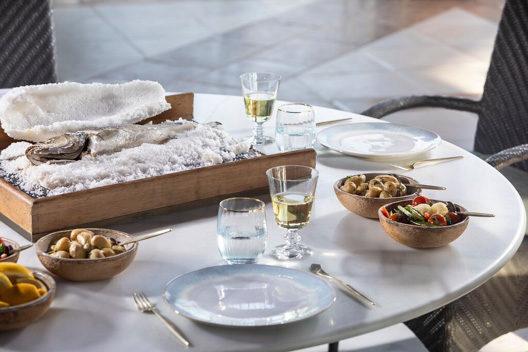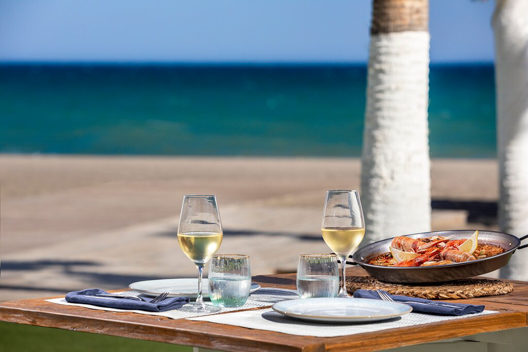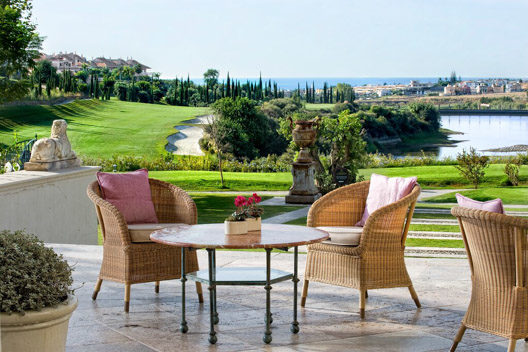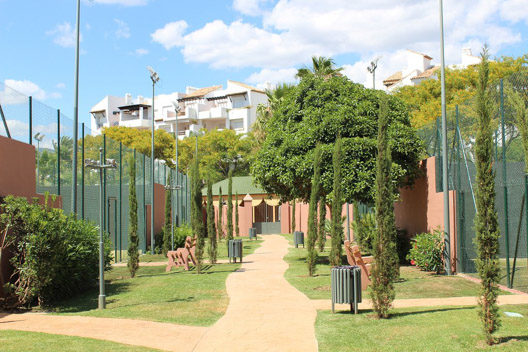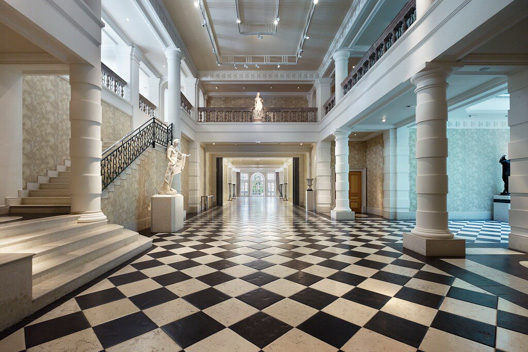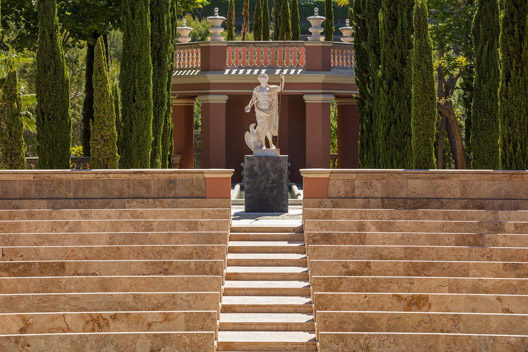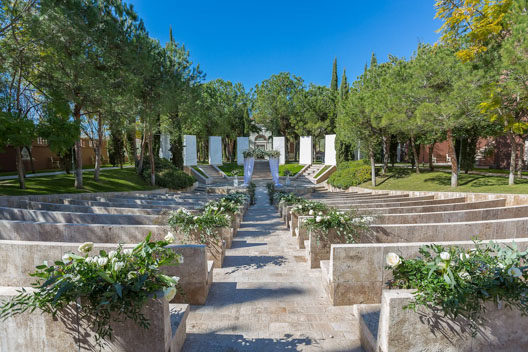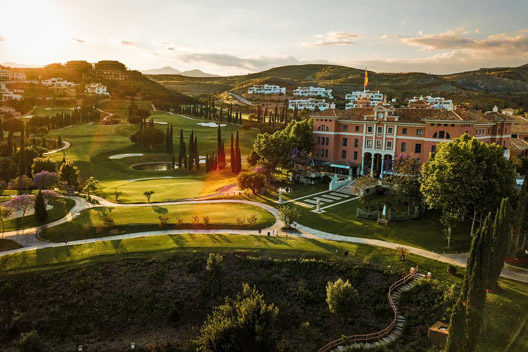 At a glance
Retreat to an elegant sanctuary surrounded by three golf courses, a tranquil lake, Roman amphitheatre and more than 1,200 original works of art.
Select your preference from either the one bedroom, two bedroom or Obama villa, each with a private pool set back from the main resort of Anantara.
One bedroom villa of 200-280 m2 with private pool, Roman Amphitheatre view and fully equipped kitchen.
Enjoy an exclusive and gracious butler service to meet your every need during your stay.
Private chauffeur service to and from the resort, racquet club or restaurants to ensure total relaxation.
Be spoilt for choice by the selection of exquisite restaurants in the resort, each set in extraordinary indoor and al-fresco venues.
Dine fresh seafood and enjoy live music at Club De Mar, Anantara's Beach Club.
Take the time to unwind in the extensive and restorative beauty, spa and wellness facilities with heated pool (14+).
The Resort boasts three world-class golf courses, offering some of the finest play in the Costa del Sol. Wake up to views of the green, then tee off at sunrise. Lounge in the clubhouse after a game, enjoying cocktails and exclusive company.
Explore the spellbinding sandy beaches and authentic hilltop towns of the Costa del Sol.
Something to celebrate? Say I do in a Roman amphitheatre draped in white silk. Banquet overlooking the ocean or under the stars. Contact us for more information.
The resorts Kids' Club offers daily activities in a welcoming, safe and fun environments. Open to kids aged three hearts and older. Babysitting on request.
Pet friendly, dogs and cats allowed max 25 kg. € 45 per night per pet (Nov-May) and € 90,- euro per night per pet (Jun-Oct).
We only make reservations on request, meaning our personalised offers are guaranteed to be the best available, and exclusive to our guests. Your reservation will be confirmed 24 hours after request. It then becomes definitive, and you will immediately receive an email confirmation with the details of your booking. We ensure pricing transparency for our guests: there are no hidden booking fees.
Enjoy the local area
'In a Quiet residential area, a short drive from the beach''
Anantara Villa Padierna Palace Resort assumes a picturesque setting in Andalusia, between Marbella and Estepona, in the south of Spain. Nestled in the Golf Valley of the Costa del Sol, Anantara Villa Padierna Palace Resort immerses you in a spectacular mountain scenery within a stone's throw of stunning Mediterranean beaches.
Bask on warm sun rays twelve months per year and enjoy close proximity to discover the sophisticated Puerto Banús.
Just a 5 minutes drive to the Beach Club of Anantara 10 minutes drive to the Puerto Banús Marina.
Airports: 44.8 km from Gibraltar internation Airport, 55 km from Malaga Airport.
Parking in the garage 15,- euro per day.
Facilities
General

Access to thermal area
Air Conditioning
Bathtub
Breakfast included
Coffee maker
Full equipped kitchen
Full use hotel facilities
Hairdryer
Housekeeping
Safe
Security
Villa host service
WIFI

Entertainment & Experiences

Art gallery
Beach club
Cricket
Fitness
Golf academy
Golf course
Helicopter services
Horseback riding
Kidsclub
Padel court
Private excursions
Restaurants
Spa
Swimming pool
Tennis court
Water sports

Optional Services

Baby cot
Babysitting
Concierge Service
Doctor on a call
Dry cleaning service
Laundry service
Massage services
Personal trainer
Restaurant reservations
Room service
Shuttle service
Wedding service

Linen & Supplies

Bathrobes
Bathroom amenities
Pool Towels
Slippers
Towels

Remaining

Business facilities
Car rental service
Celebration venue
Pets allowed
Sport and equipment rental
Wheelchair Accessible

Outside

Dining Area
Garden
Outdoor furniture
Private pool
Sun Loungers
Sunshades
Swimming pool
Terrace