Rediscover an authentic sense of self at this transformative 'retreat for change', guided by knowledgeable and experienced staff. COMO Shambhala Estate artfully combines holistic wellness treatments with state-of-the-art facilities and exceptional villa accomodations. Fully customised services have been designed to help you achieve a revitalising mind-body reset.
- 30 Rooms, Suites and Villas
- 25-metre swimming pool
- Outdoor hydrotherapy area with vitality pool
- Nine treatment rooms
- Outdoor jungle gyms
- 2 fabulous restaurants
- Extended fitness center
- Vitality pool
- Eco Friendly
- Free WiFi
Revitalising retreat for a mind-body reset
Bali is the pinnacle of Indonesian destinations, a richly textured Hindu island characterised by shimmering beaches, iconic surf breaks, vibrant jungle and a dramatic volcanic interior. COMO Hotels and Resorts operates three luxury properties in Bali — COMO Uma Canggu, for those who enjoy the thrill of the ocean, COMO Uma Ubud for a tranquil inland escape, and COMO Shambhala Estate, our flagship wellness retreat for those looking for a mind-body reset and a deep commitment to holistic well-being.
COMO Shambhala Estate is located near Ubud, Bali—a true 'Retreat for Change' with resident experts including a yoga teacher, Ayurvedic doctor and resident dietician. The holistic, 360-degree approach offers signature massage therapies and beauty treatments. A state-of-the-art gym and outdoor activities such as hiking and climbing make the most of the Estate's unique location. Excellent restaurants guarantee a nutritionally balanced, fresh and delicious cuisine. The residences, suites and villas perfectly suit independent guests, couples or families. Guests who want to make a lasting commitment to change can embark on one of our targeted Wellness Programmes — Cleanse, Be Active, Ayurvedic and Bespoke — starting from three nights.
Gallery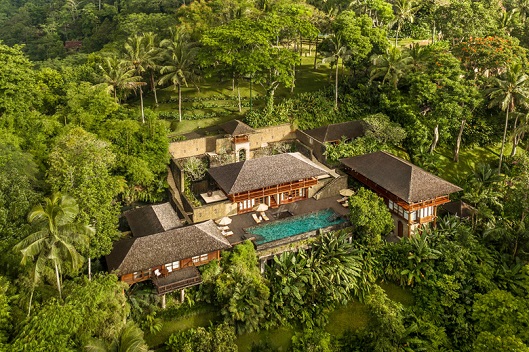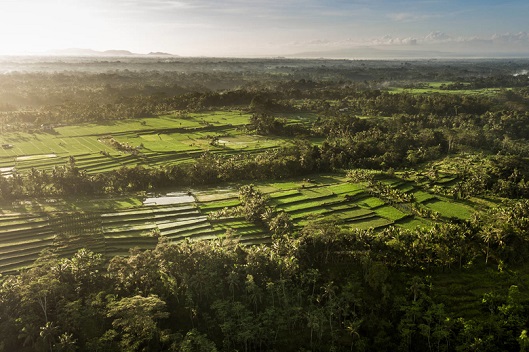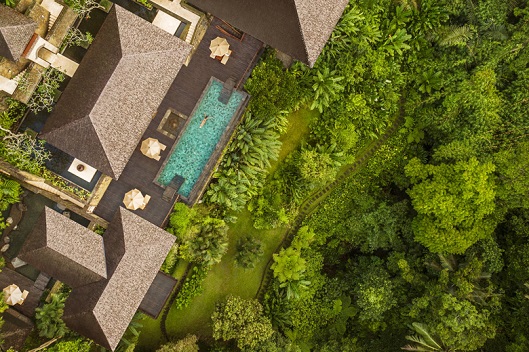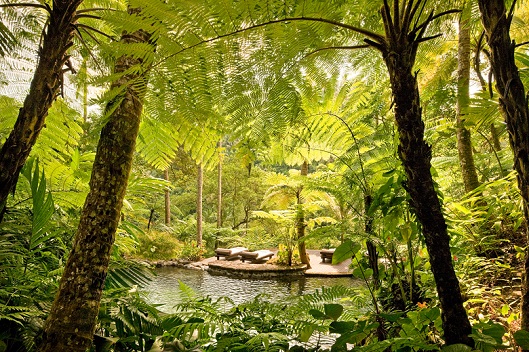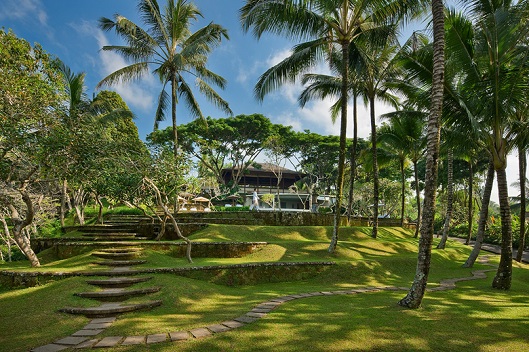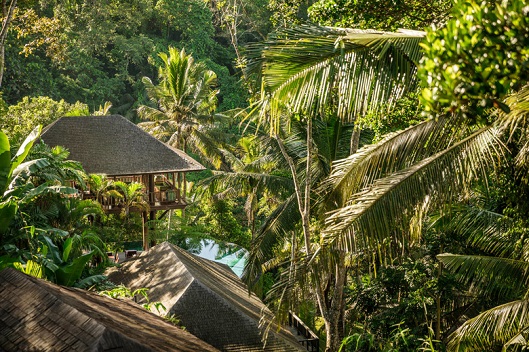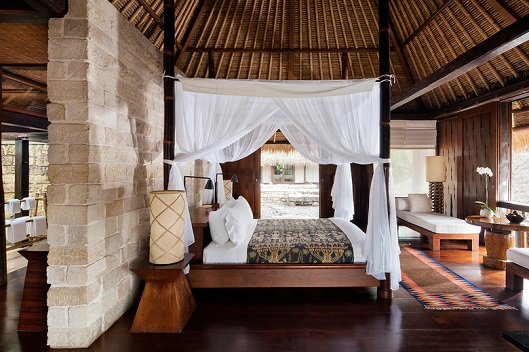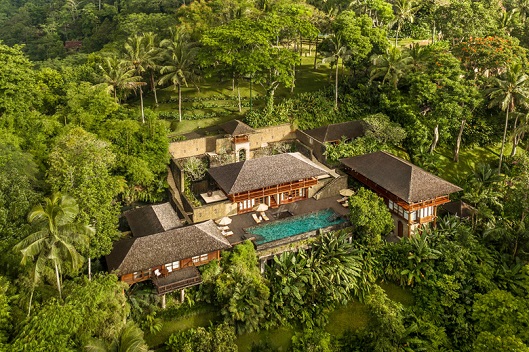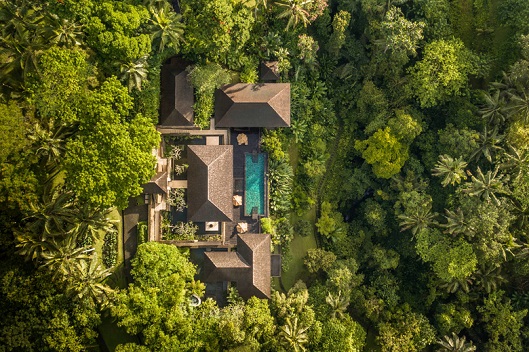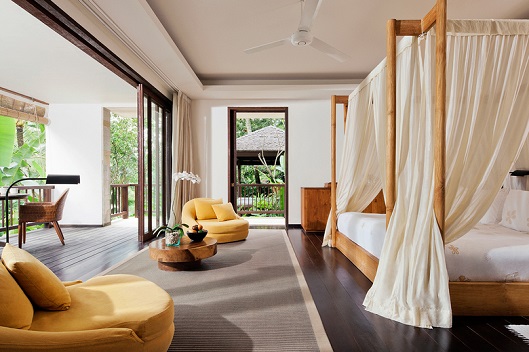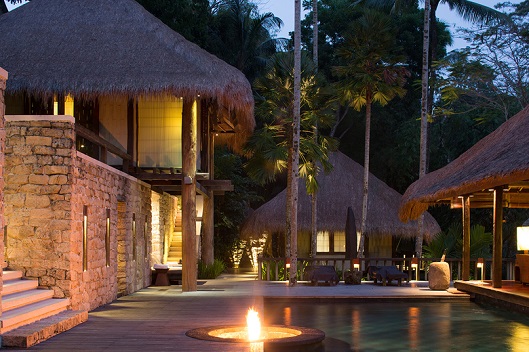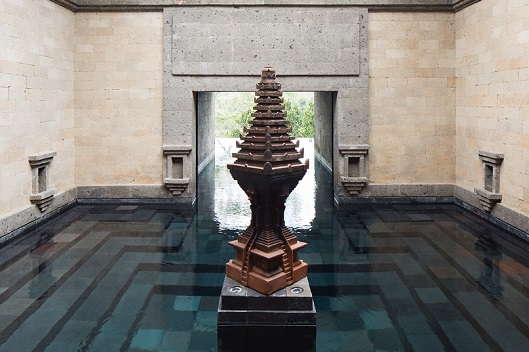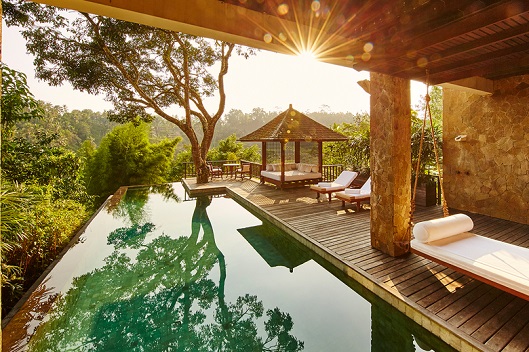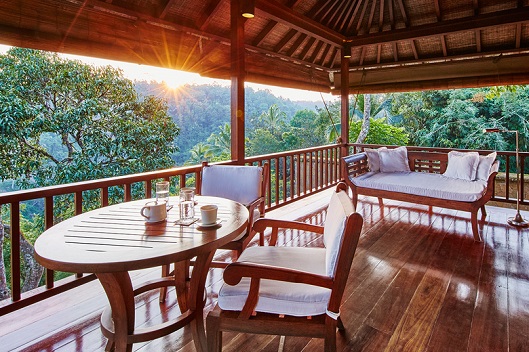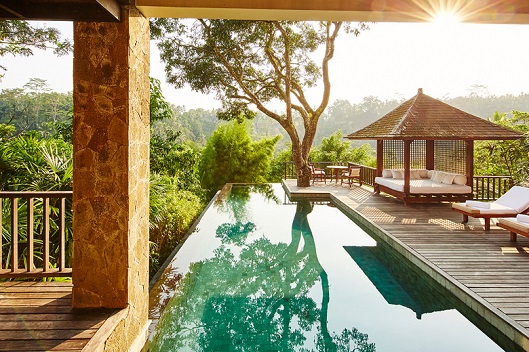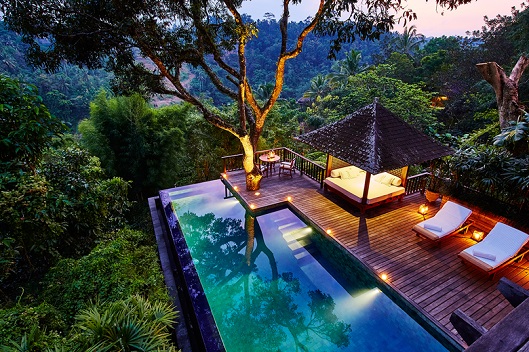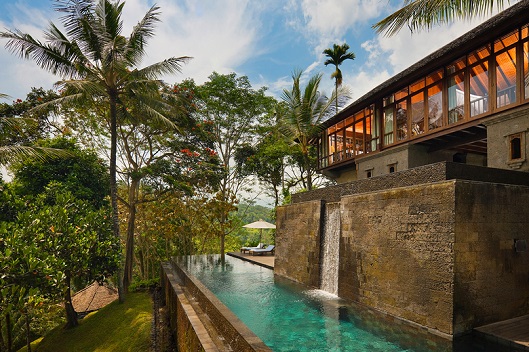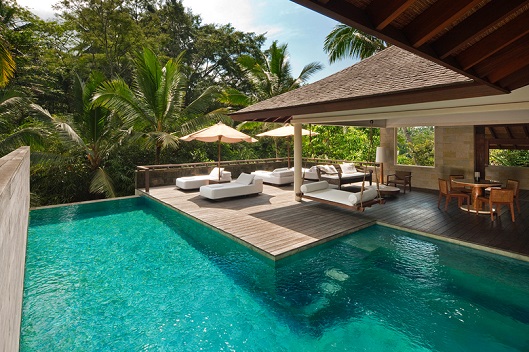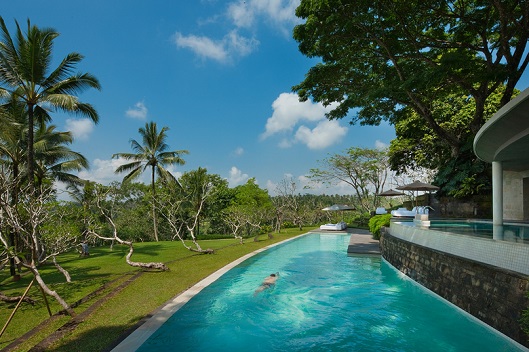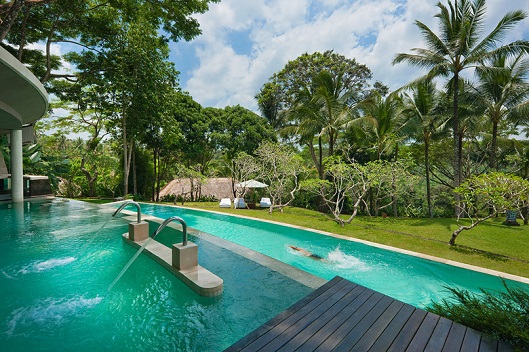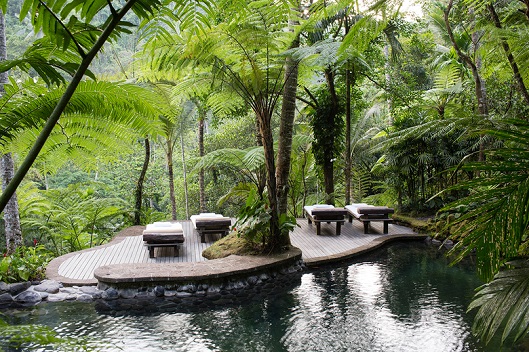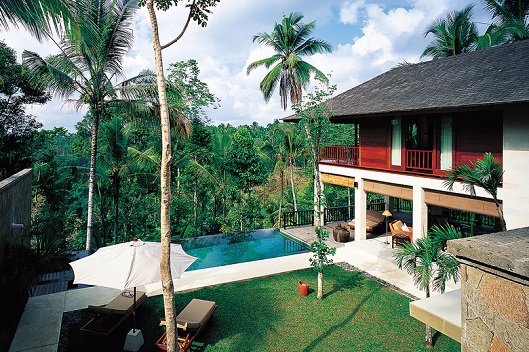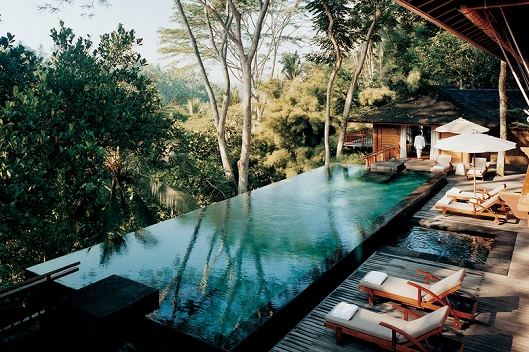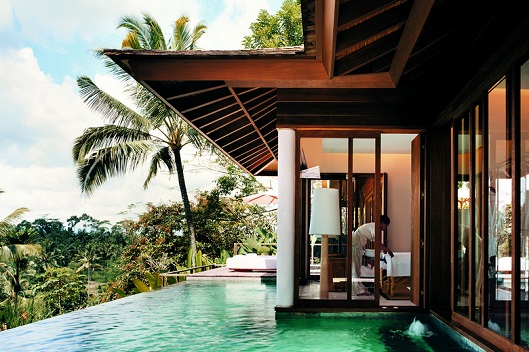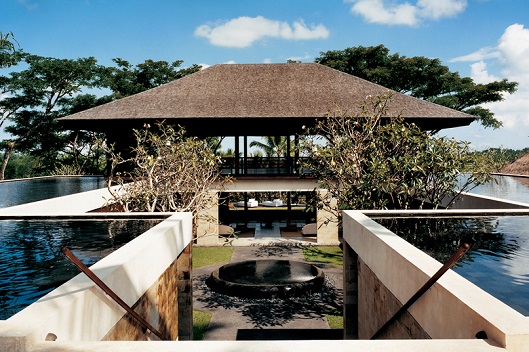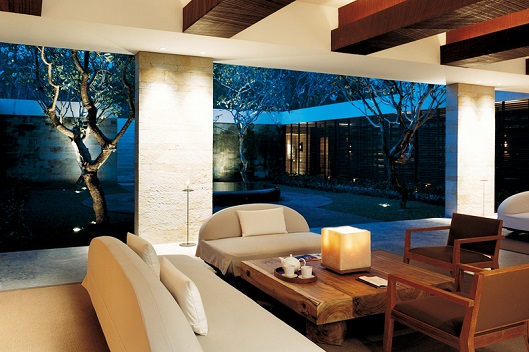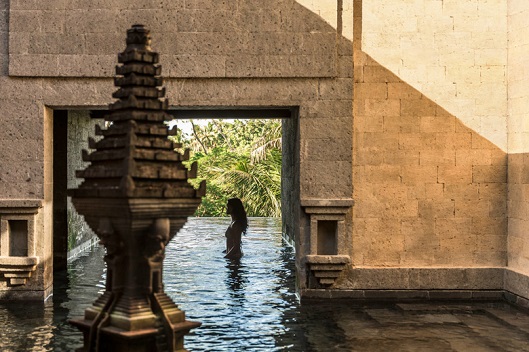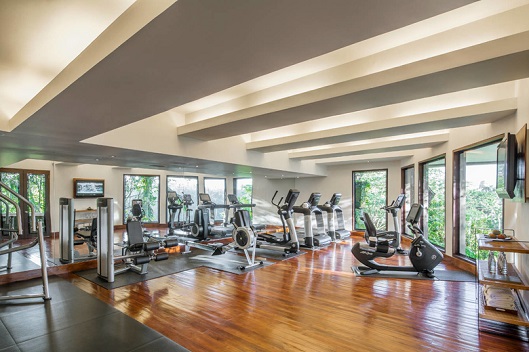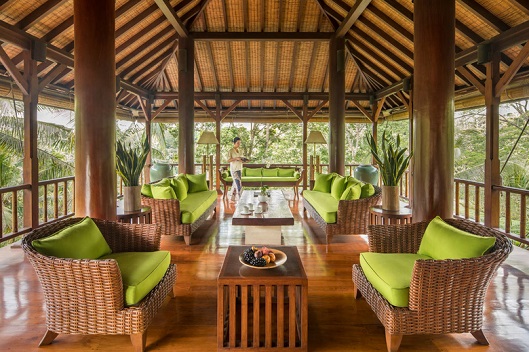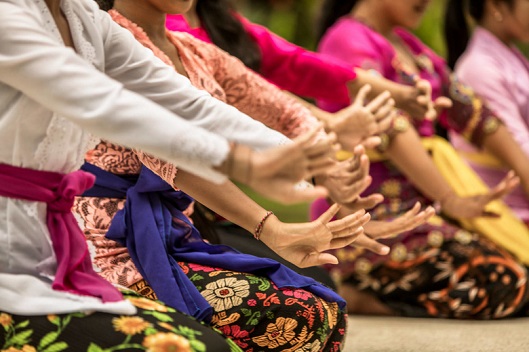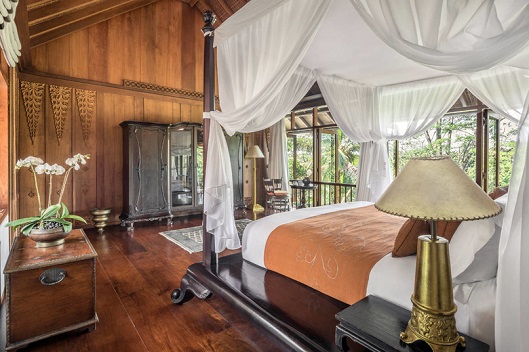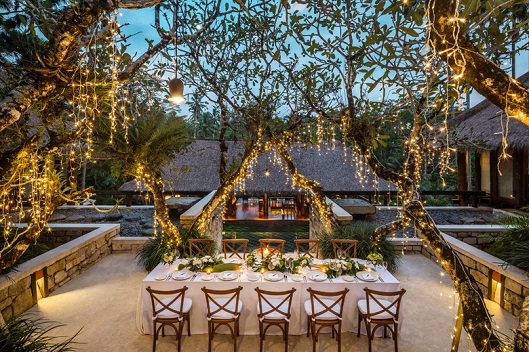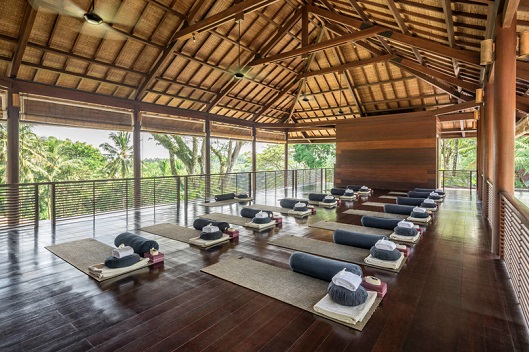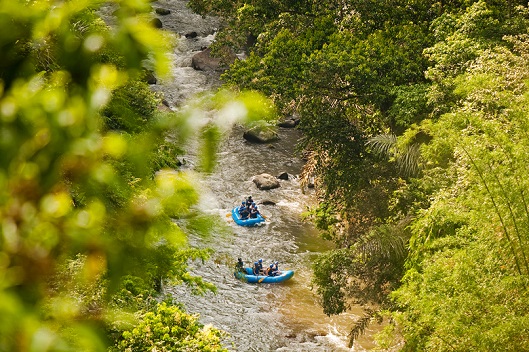 At a glance
COMO Shambhala Estate is a residential health retreat, set in a spiritual enclave of jungle, river and sun-rich clearings just north of Ubud.
This 'retreat for change' combines holistic wellness with state-of-the-art facilities and exceptional villa accommodation.
Specialists in yoga and pilates work in harmony with guides for mountain biking, hiking, climbing, white-water rafting and outdoor circuit training, offering a 360-degree approach to wellness. Asian-inspired therapies and healthy cuisine form part of dynamic packages created according to personal requirements, helping guests make informed life changes that endure well beyond their stay.
Our wellness programmes help guests improve specific areas of their well-being through targeted therapies, healthy eating options and expert consultations. Programmes can be booked with any stay of three days or longer.
5 Residences: guests can take an individual room or suite in a Residence, and share some facilities (such as the pool) with other guests while still maintaining privacy. Alternatively, the Residences are well suited to a family group or friends when taken over on an exclusive basis. The five Residences, comprising of a total of four rooms and 17 suites, each have a large swimming pool, and reflect the surrounding natural environment. They feature expansive lounge areas for escaping the sun and a study room which may also be configured as a private treatment room, library or bedroom.
5 Retreat Pool Villas: these villas are ideal for guests who wish to experience our COMO Shambhala treatments in the comfort of their own villa. Each villa features spacious lounge areas, private steam room and infinity pools that overlook the lush forest. The two one-bedroom Retreat Pool Villas are adjacent to Ojas – the Estate's principal wellness area – while the three two-bedroom Retreat Pool Villas are located by the tennis court. In each of these two-bedroom villas, the second bedroom has its own private entrance.
4 Private Villas: The four stand-alone Private Villas (two with two bedrooms, two with three bedrooms) feature assorted living spaces, as well as a private Jacuzzi and pools. They are designed by architect Cheong Yew Kuan in collaboration with interior designer Koichiro Ikebuchi.
At COMO Shambhala Estate, you can immerse yourself in the flavours of Indonesian cuisine at Kudus House, or enjoy the balance, nutrition and sophisticated tastes of our healthy COMO Shambhala Cuisine at the all-day contemporary venue, Glow.
Bali itself is part of the Indonesian archipelago and very accessible. It is known for its lush topography, golden beaches and highly developed performing and visual arts — to which COMO can provide exclusive access through its highly trained English-speaking guides.
We only make reservations on request, meaning our personalised offers are guaranteed to be the best available, and exclusive to our guests. Your reservation will be confirmed 24 hours after request. It then becomes definitive, and you will immediately receive an email confirmation with the details of your booking.
Enjoy the local area
Bali is located in the tropics and enjoys a balmy climate all year round. Temperatures average a very pleasant 27°C in the Ubud area, and a little lower at around 22°C in the central volcanic region around Kintamani. The best time to visit (the high season) is from May to September. The humidity is much lower at this time, although there is still the chance of rain. However, it is much more likely to be an hour-long downpour, rather than all-day drizzle.
The COMO Shambhala Estate 'retreat for change' is a 20-minute drive from Ubud, a bustling, artistic town towards the centre of the island. Life is village-based, relaxed and largely rural, and the landscape made up of sweeping rice paddies, distant volcanoes and thick forest. The COMO Shambhala Estate lies nestled in a clearing above a jungle-covered gorge beside the River Ayung.
Facilities
General

Access to thermal area
Air Conditioning
Breakfast included
Coffee maker
Concierge Service
Fans
Full use hotel facilities
Hairdryer
Minibar
Music System
Safe
Satellite TV
Smart TV
WIFI

Optional Services

Activity planning
Airport transfers
Car Rental Service
Concierge Service
Cooking class
Dry cleaning service
Island Jeep tour
Limo service
Personal assistent
Personal trainer
Private excursions
Private transfers
Wedding service
Yoga or Pilates teacher

Linen & Supplies

Bathrobes
Bathroom amenities
Pool Towels
Slippers
Towels

Entertainment & Experiences

Bicycles
Board games
Cooking class
Fitness
Hammam
In house tennis
Jacuzzi
Restaurants
Sauna
Spa
Steam room
Swimming pool
Tennis court
Yoga
Yoga mats

Remaining

Business facilities
Celebration venue

Outside

Dining Area
Outdoor furniture
Outdoor restaurant
Sun Loungers
Sundeck
Sunshades
Swimming pool
Terrace