Immerse yourself in the rich history of a 15th century fortified island and former royal estate set in 80 acres of Montenegro's rugged and spectacular coastline.
- 3 Natural Beaches
- The Piazza
- Rooms, Suites, Cottages
- Arva with Rakija Barr
- Kids club
- Cliff Pool Bar
- Spa with in/outdoor pool
- Villa Milocer Restaurant
- Hydrotherapy
- Fitness center
- Queen's Beach Grill
- Pilates, yoga studio
- Cliff Top Pool and Signature Pool on Sveti Stefan Island
- Coastal boutique estate with 15th century island fortress
Superb suites (suites), traditionally inspired cottages (cottages), authentic comfort (rooms)
An experience in Aman Sveti-Stefan is top of the wish list of every high-end traveler. Journey back in time to life in a private fortified island fishing village, connected to the mainland by a narrow strip of land. Spread along 80-acres of the picture-perfect coastline, the impeccably restored 15th-century island fortress of Sveti-Stefan is an ideal wedding and events venue for exclusive, and simply unforgettable gatherings. Gaze out over a stunning beach with enticing turquoise waters from a collection of authentic villas crafted from stone. The island has retained its village feel, and allows you to lose yourself in the cobbled streets among romantic red-tiled cottages. But the top of the range facilities, world-class service and spectacular suites and cottages will soon remind you of Aman Sveti-Stefan's modern luxury.
Enjoy breathtaking views of the Adriatic from the waters of one of three heated infinity pools, or rejuvenate in the chic spa, offering a wide range of nourishing treatments, massages and hydrotherapy. Dine at one of the island's excellent restaurants, the Arva or the Piazza, which serve Mediterranean and classic Montenegrin dishes, made with locally sourced ingredients. Sip on a refreshing signature cocktail and enjoy weekly live music in the Rakija Bar.
Gallery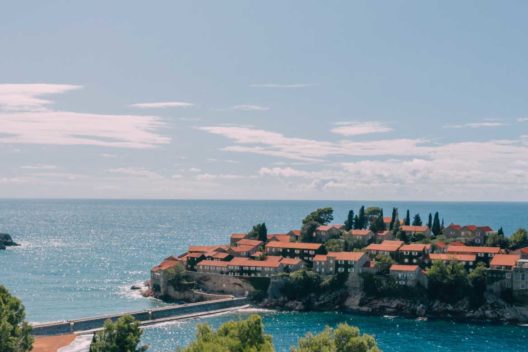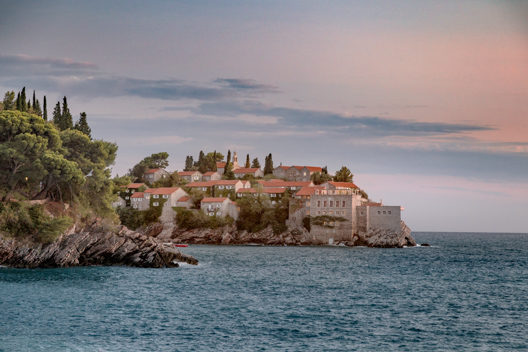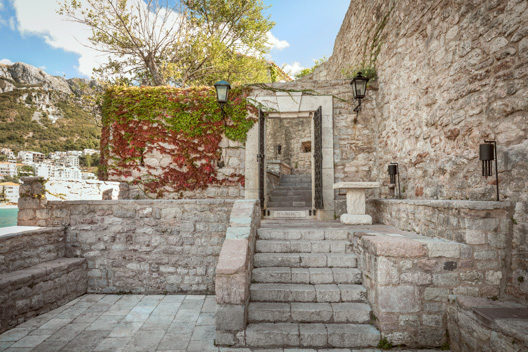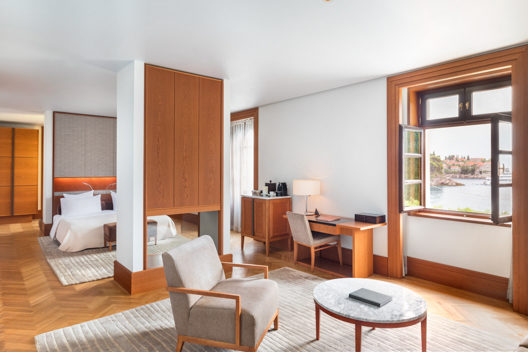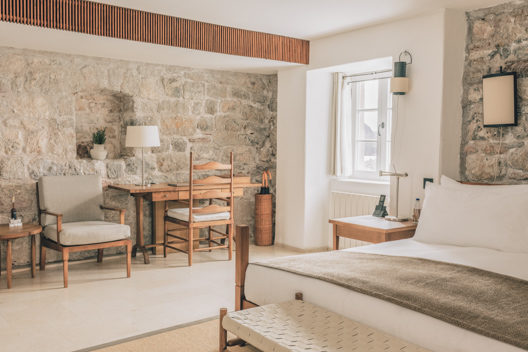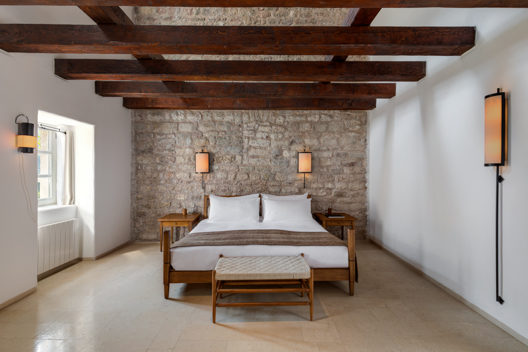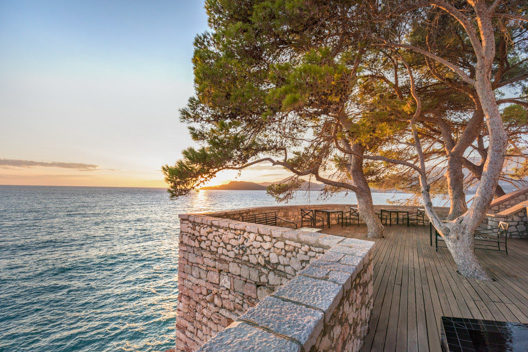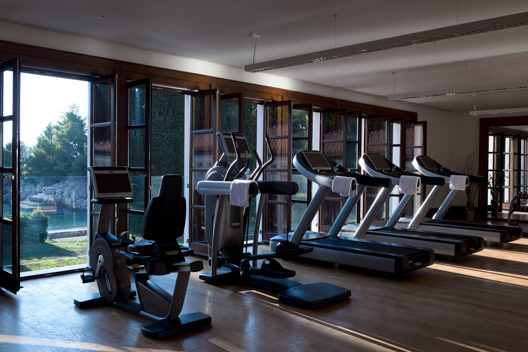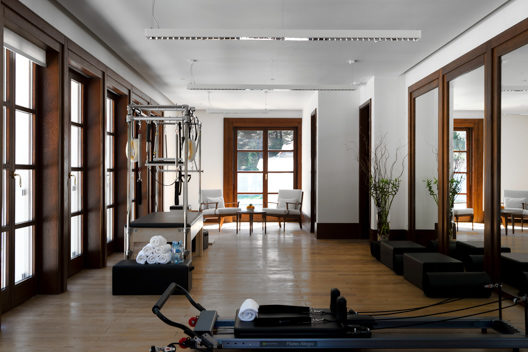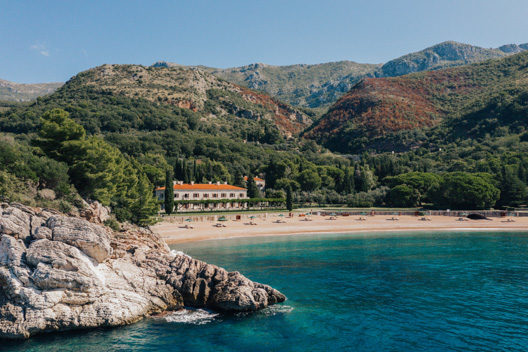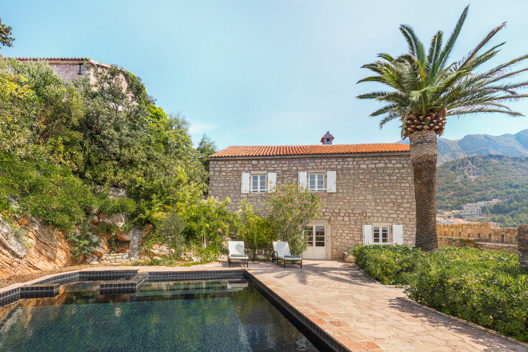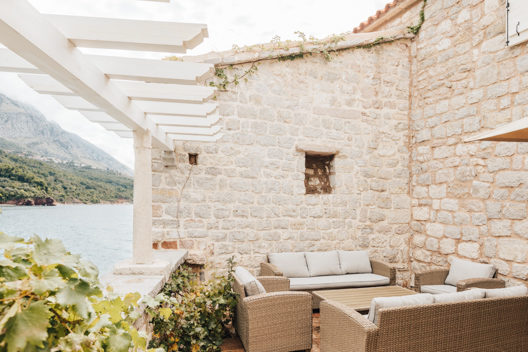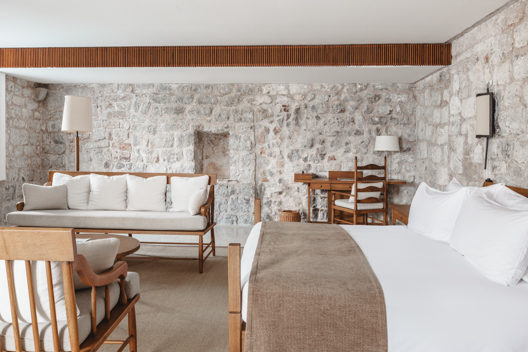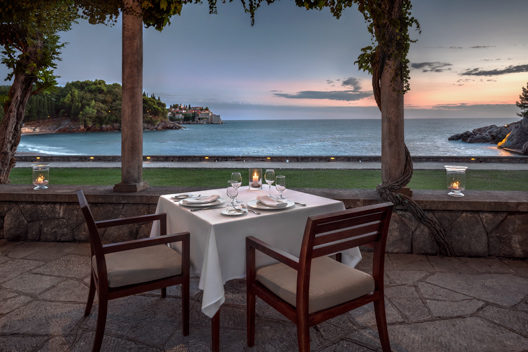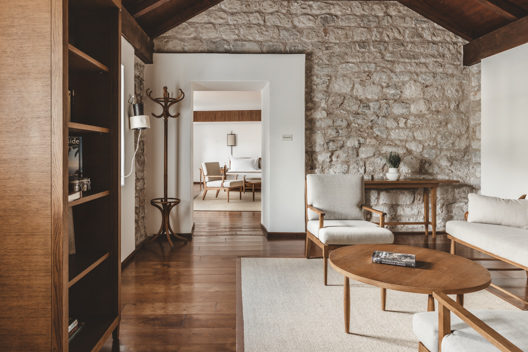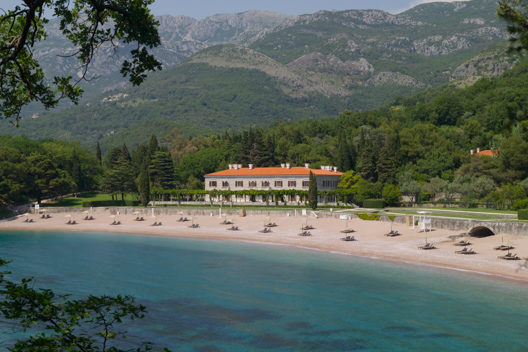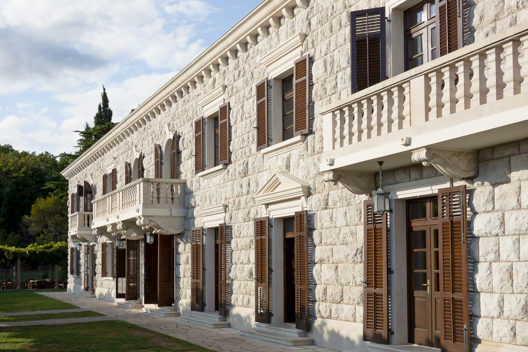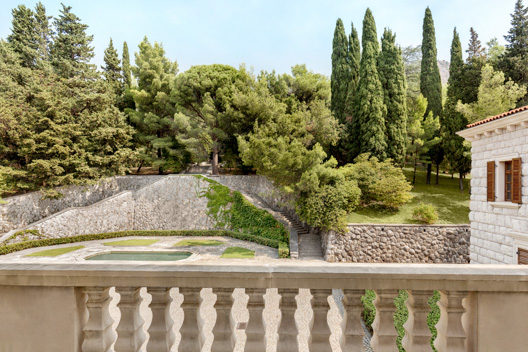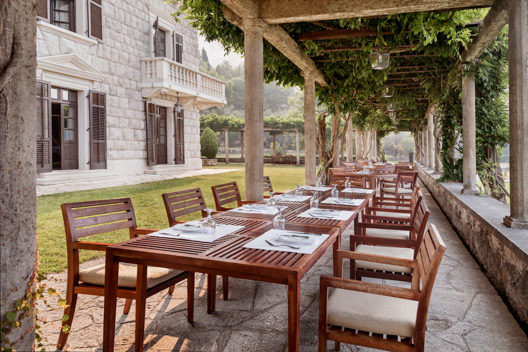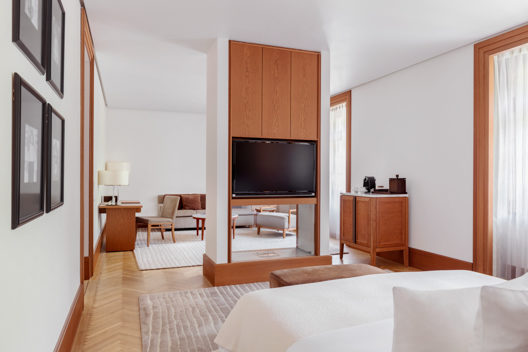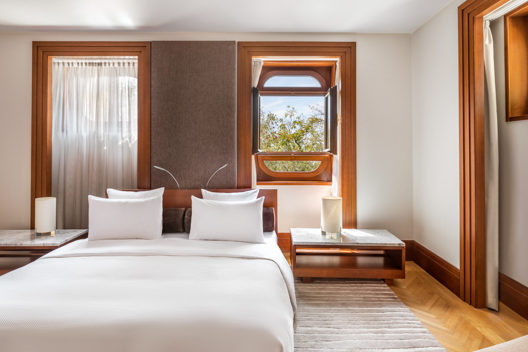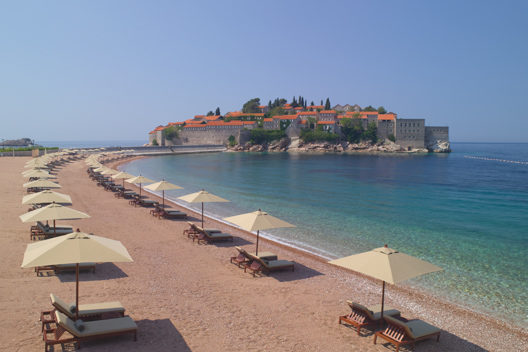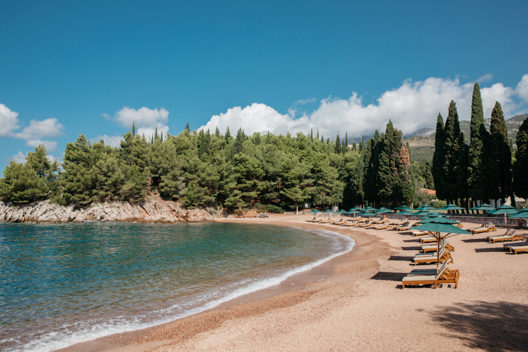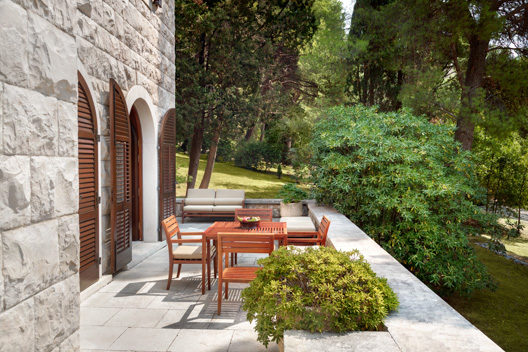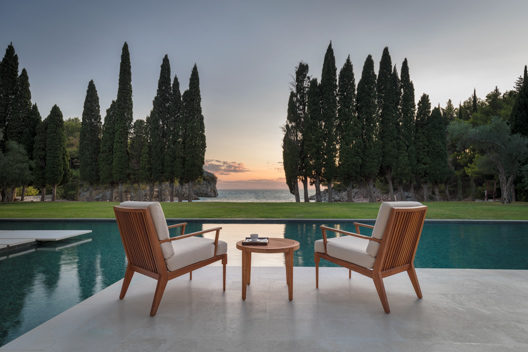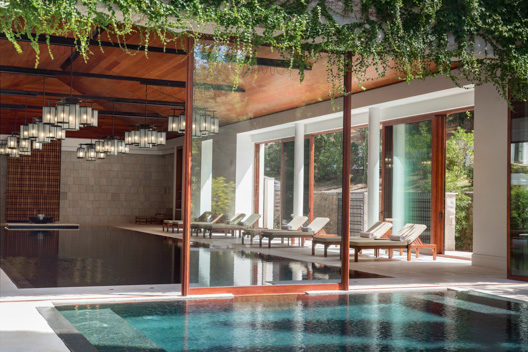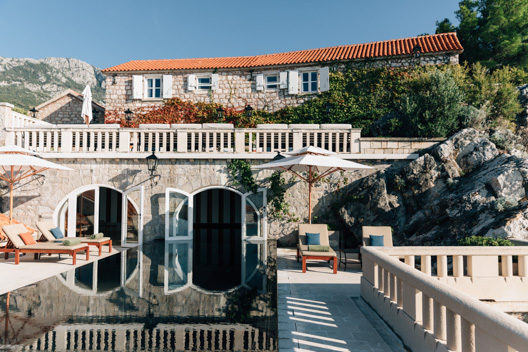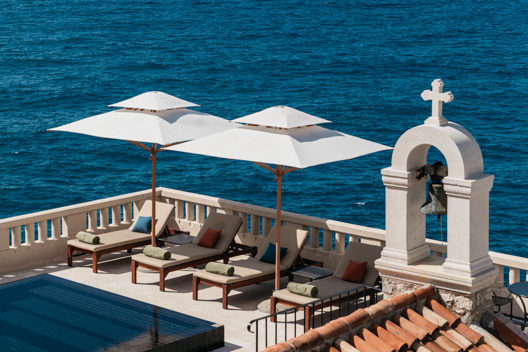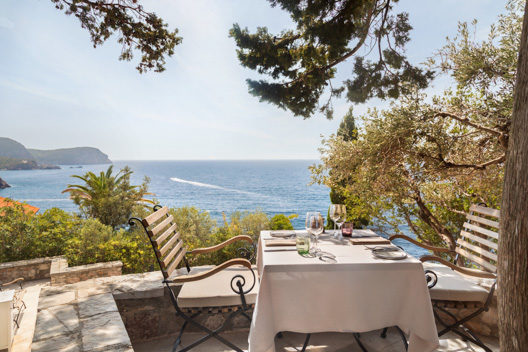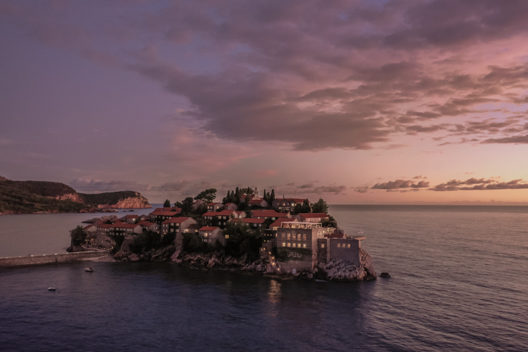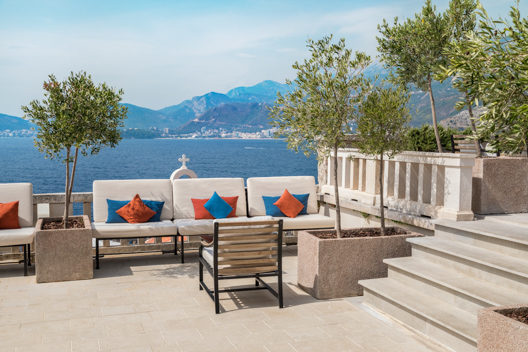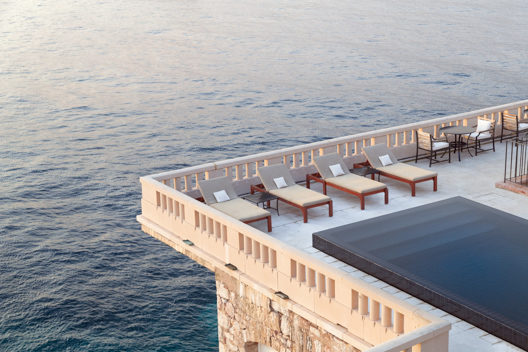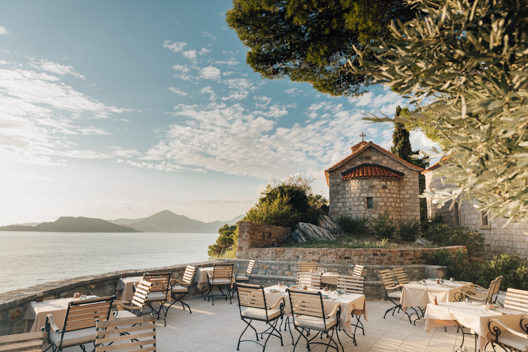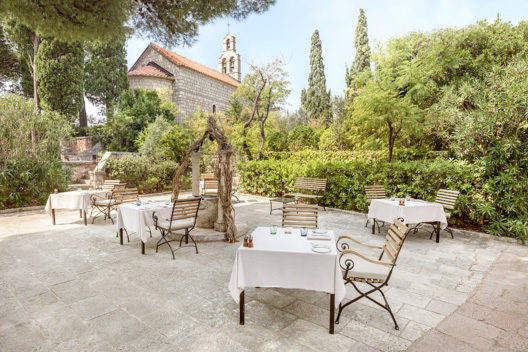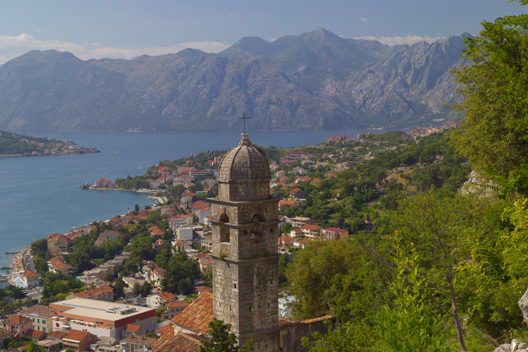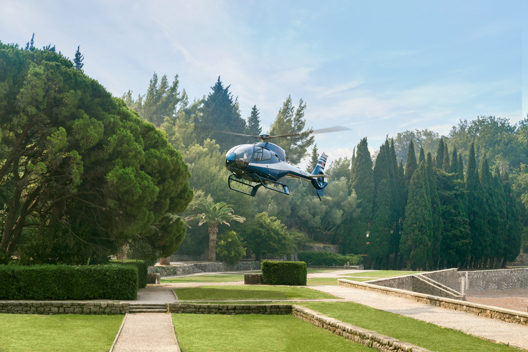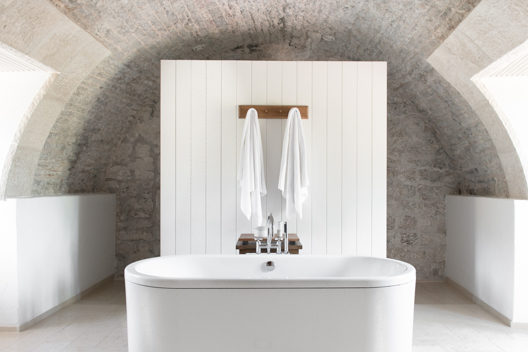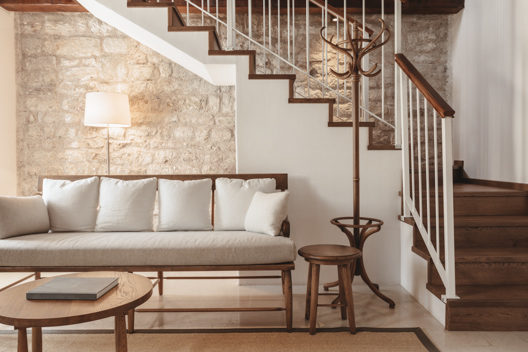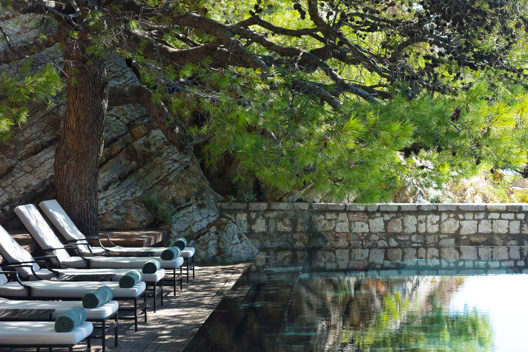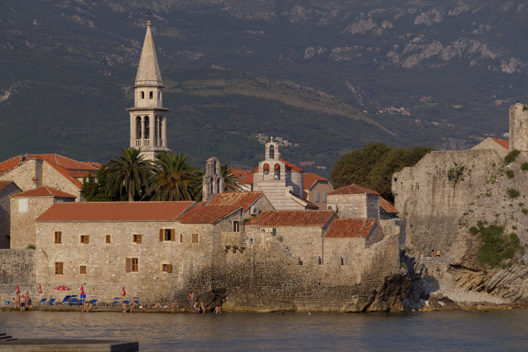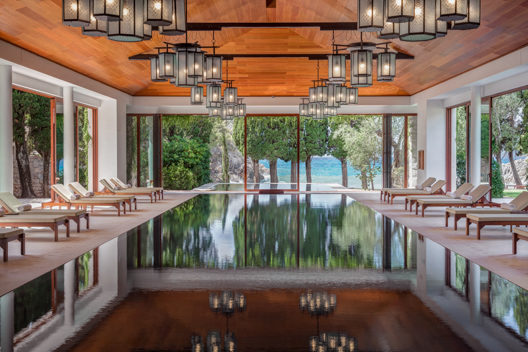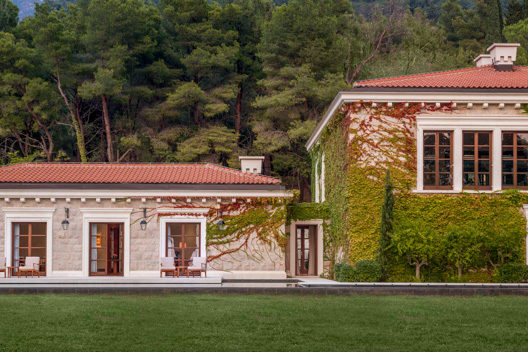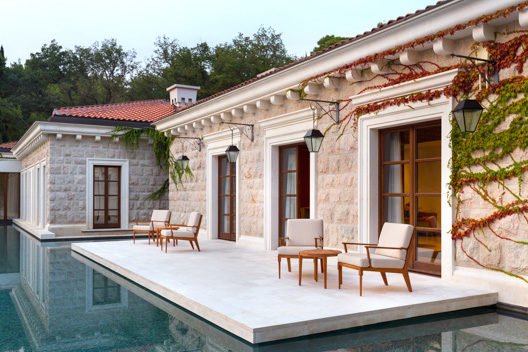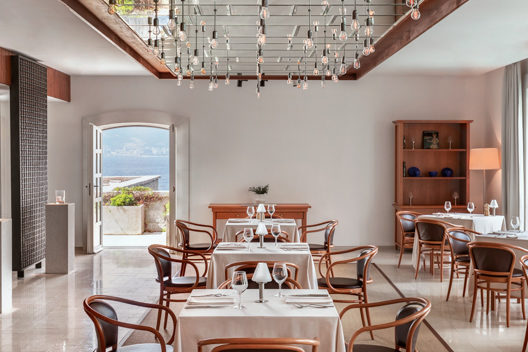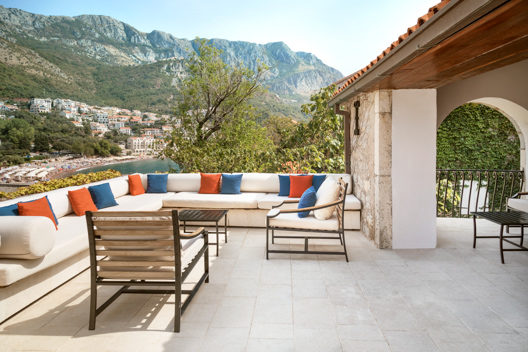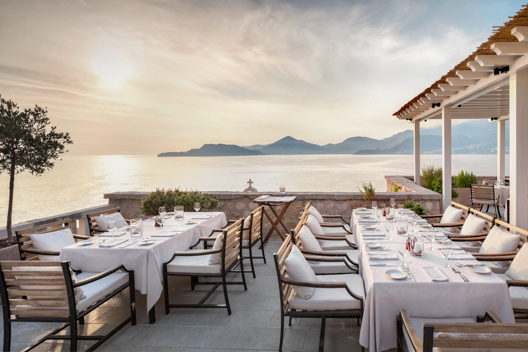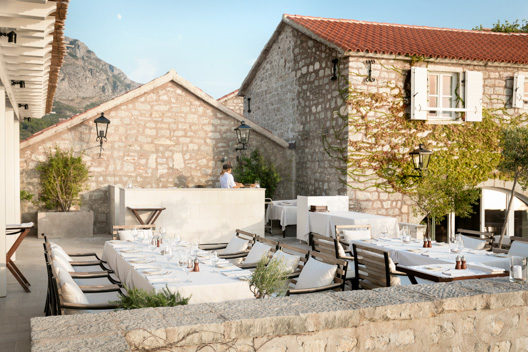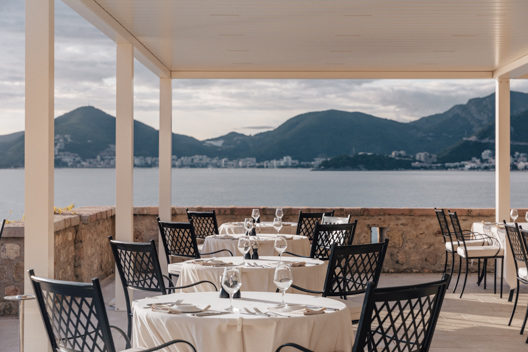 At a glance
A secluded, private and totally unique high-end travel experience on an 80-acre coastal estate with a 15th-century island fortress and the 19th-century Villa Milocer connected by a strip of land.
Beautifully authentic rooms, suites and stone-walled cottages inspired by the original homes and materials of the island, each perfectly positioned for seclusion, and views over the deep blue Adriatic.
Exclusive access to three idyllic beaches, with pink sand and turquoise blue waters.
Start your day with a breakfast at The Piazza, the open-air square at the heart of the island. It comprises a quartet of venues, including a bar, an enoteca, which celebrates local wines; antipasti bar, and a taverna.
Dine outdoors at one of the excellent restaurants in the resort, each menu infused with locally sourced, fresh ingredients.
Reset and unwind in the Aman Spa, and enjoy their personalised wellbeing programs and large heated pool, positioned in a secluded bay.
There are three swimming pools, a heated-adults-only Cliff Pool overlooking the Adriatic, a heated family friendly in-outdoor infinity pool and the 24 m spa pool.
The Aman Spa offers four double treatment rooms, a 24-m in-outdoor spa pool and 3 hydrotherapy areas with steam rooms, saunas and cold-plunge pools.
The fitness center is fitted with advanced Technogym cardiovascular and weight-training equipment. The resort's resident personal trainers are on hand for personalised workout programmes, including private kickboxing classes and bespoke bodywork sessions including yoga and Pilates in the dedicated studio space.
There are manifold restaurants and dining options available at Aman Sveti Stefan, both on Sveti Island and at Villa Milocer. From late-October to end of April, the Island and its facilities are closed, but Villa Milocer remains open.
Discover the natural surroundings with tailor-made private excursions including hiking, private lake cruises and sailing trips.
Aman Sveti Stefan offers a host of offers a host of venues with both indoor and alfresco settings. A buyout of the resort promises your own private island setting, with every detail of every event's evolution and meticulous execution our priority.
Kids are welcome. There is a kids club, a family friendly pool, a small playground at Queen's beach and nice gardens. Babysitting can be arranged on request.
Please note Sveti Stefan island is open seasonally from 29 April 2021, Villa Milocer is open all year round.
24 hour, room service on the main island and from 7 am until midnight in Villa Milocer. Piazza offers breakfast, lunch diner from 7 am to 10 pm.
Earliest check in 2 pm and check out noon.
Enjoy the local area
Aman Sveti Stefan lies at the centre of Montenegro's sun-drenched coastline, southwest of the capital, Podgorica.
A short drive or sail away from the ancient town of Budva and the Unesco-protected Bay of Kotor
Getting There
40 minutes by car from Tivat airport; 60 minutes from Podgorica airport; 150 minutes from Dubrovnik airport.
Direct flights yearly from Belgrade, Berlin, Brussels, Frankfurt, Istanbul, Ljubljana, London, Moscow, Paris, Rome, Vienna and Zurich.
Direct flights seasonally from Budapest, Copenhagen, DÜsseldorf. Lyon, Manchester, Milan and Saint Petersburg.
Adventures and experiences at Aman Sveti Stefan.
A ruggedly beautiful Adriatic coastline, interlaced with hidden coves and beaches and studded with ancient towns. Away from the sea, a wild mountain landscape of forested valleys, vineyards and vast lakes. From Aman Sveti Stefan, travellers have access to Unesco-preserved medieval heritage, authentic cultural and culinary experiences and all the breath-snatching adventure of one of Europe's most naturally spectacular settings.
Ancient towns and Unesco treasures
Dating back to the 5th century BC, the winding cobblestone streets of Budva lead explorers to the heart of Montenegro's cultural heritage. Further north, in the famously picturesque fjord of Boka Bay, Kotor – a Unesco World Heritage site – offers an opportunity to lose oneself in the uniquely rich and engaging history of the beautifully preserved medieval town.
Explore the wildlife of Lake Skadar
Encircled by mountains and topped with water lilies, the glassy expanse of Lake Skadar is the largest freshwater body in Southern Europe, and home to more than 280 species of bird – include rarely seen creatures such as the Dalmatian pelican and the Black ibis. Cruise across the water by boat and savour the serenity of the hills, the sound of birdsong, and the sight of historic fortresses and monasteries ensconced on the forest shores. Stop for a swim, or pause to picnic on local delicacies.
Pebble beaches, sandy shores
Aman Sveti Stefan's trio of beaches provide idyllic settings for sunbathing and swimming in the warm clear waters of the Adriatic. The pink-pebble curve of Sveti Stefan Beach, set with sun loungers, spans 170 metres along the isthmus. On the mainland, beside Villa Milocer, King's Beach is the largest; whereas the scalloped shores of Queen's Beach – private to the resort – are set in seclusion beside an emerald lagoon, one of the most enchanting locations on Montenegro's coast.
Discover Radevic wine estate
Discover Vranac ('black stallion'), one of the oldest and least-known grape varieties in the world – a distant ancestor of zinfandel and primitivo. On his vineyard estate outside Podgorica, winemaker Goran Radevic cultivates Vranac vines, transforming the coal-black grapes into powerful, earthy wines of great character and complexity – and the signature wine of Aman Sveti Stefan. Guests are invited to visit the Radevic winery, see organic and sustainable viticulture in action, and sample a few vintages of Montenegro's extraordinary red.
Facilities
General

Access to thermal area
Air Conditioning
Bathtub
Breakfast included
Coffee maker
Concierge Service
Flatscreen TV
Hairdryer
Housekeeping
Minibar
Music System
Safe
WIFI

Optional Services

Activity planning
Airport transfers
Babysitting
Car Rental Service
Concierge Service
Dry cleaning service
Extra bed
Hairdresser
Laundry service
Massage services
Personal trainer
Private excursions
Private yacht rental service
Restaurant reservations
Room service
Water sports services
Wedding service
Wine tasting

Outside

Bar
Dining Area
Outdoor restaurant
Parking
Terrace

Linen & Supplies

Bathrobes
Bathroom amenities
Pool Towels
Slippers
Towels

Remaining

Entertainment & Experiences

Fitness
Helicopter Pad
Helicopter services
Kidsclub
Private excursions
Restaurants
Sauna
Spa
Steam room
Swimming pool
Yoga