La Fortuna combines traditional Argentine culture with sophisticated luxury and the utmost in personalised service.
- 8 Ensuite Palace
- Breakfast Kitchen
- 16 sleeps
- Elevator
- Cooks & gauchos
- Argentina BBQ
- Terraces and gardens
- Outdoor kitchen
- Vegetable / herb garden
- Private pool
- Private cinema
- Observatory with telescope
- Wine cellar
- Solarium and patio
- Billiard room
- Four meals a day
- Baby grand piano
- Library
- Horseback riding
- Antique carriage rides
Historical, French designed palace set in the Argentine countryside.
La Fortuna is a historical palace that dates back to the year 1902 and was fully renovated in 2008. The estate features antiques, art work and fine furnishings from Argentina's glorious Belle Epoque at the turn of the century. This stunning estate perfectly combines contemporary art and modern comforts with the traditional countryside to create a unique and sophisticated atmosphere.
Experience the authentic argentine countryside, immerse yourself its culture and tradition surrounded by luxury, sophistication and modern amenities.
La Fortuna opens its palatial doors for exclusive stays to show the splendor of its architecture and artwork, the warmth of its people, their respect for tradition and custom, and the care they take of birds, animals and plants that surround them. Experience the luxury of having this palace exclusively for you and your group of family or friends.
The palace
On the ground floor there is a grand living room, a study with a two story wood paneled library, a formal dining room for 18 people, the master suite with a private terrace, an apartment with a king bed suite and a second room with 3 twin beds, the main kitchen, the breakfast room and a large terrace.
The second floor has 2 queen bed suites, 2 rooms with 3 twin beds each, a children's playroom, the billiard room, a service pantry, and an observatory with a telescope. The basement is host to an impressive wine cellar, a private cinema and a baby grand piano. An elevator connects all the doors in the palace.
On the gardens of the property there is a beautiful large swimming pool with an attractive solarium and relaxing patio area. The pool side cabana has a complete kitchen and a traditional Argentina barbecue; the perfect place for an informal lunch.
Gallery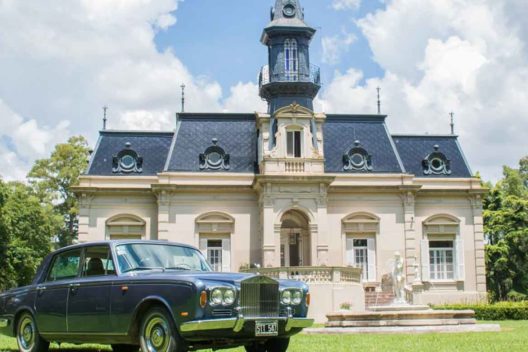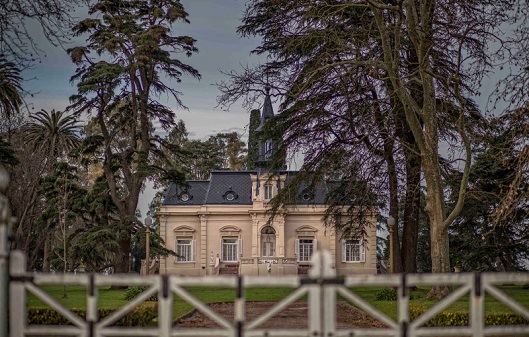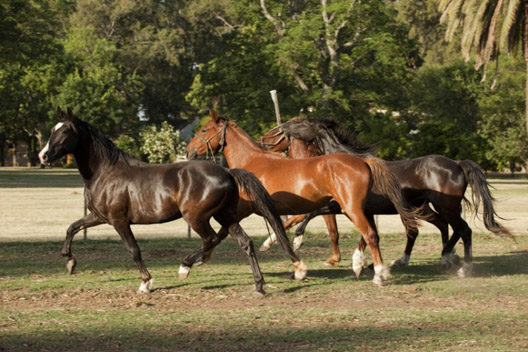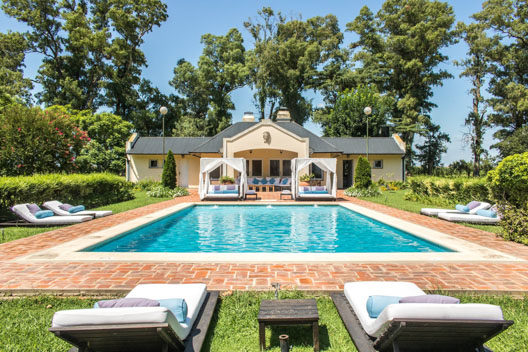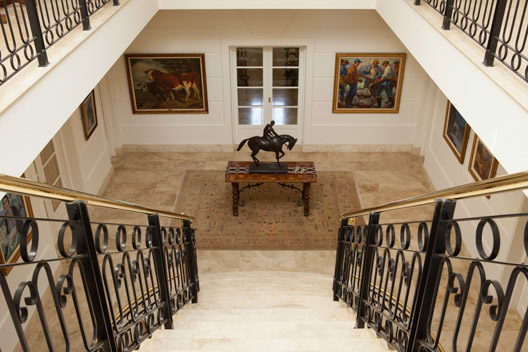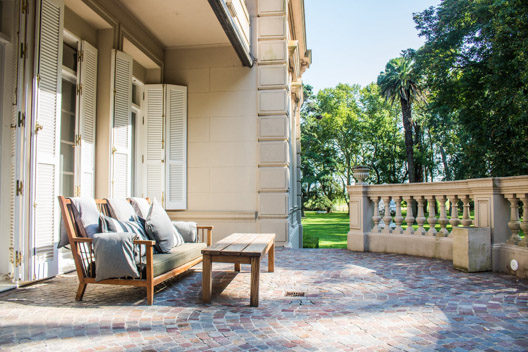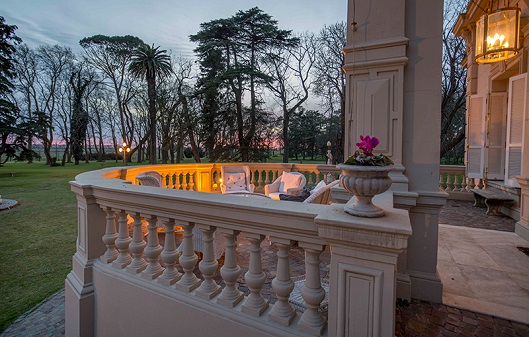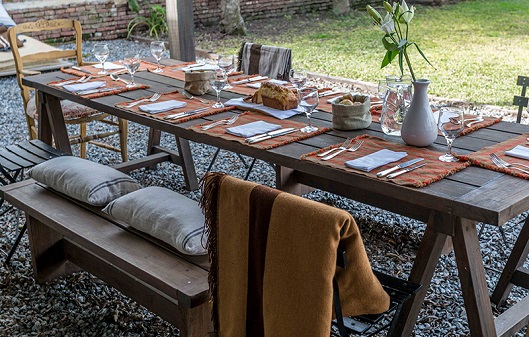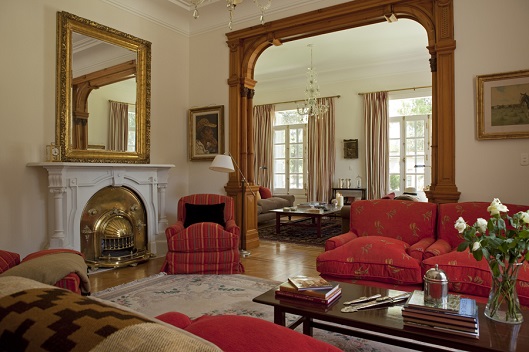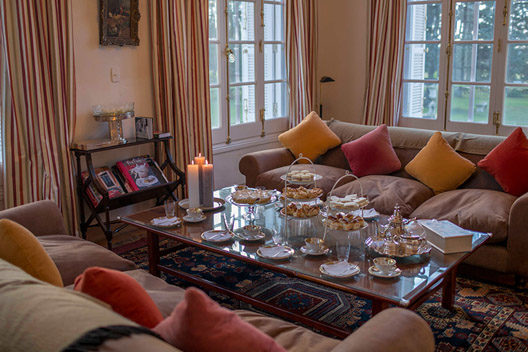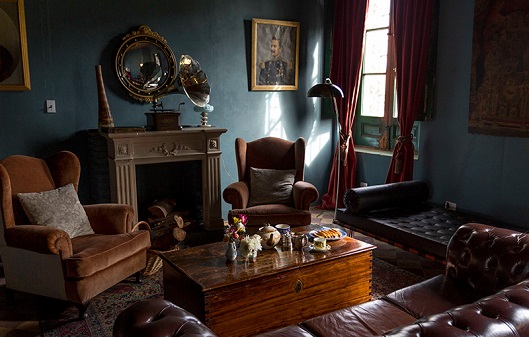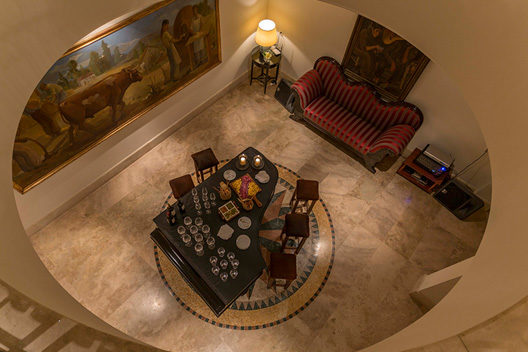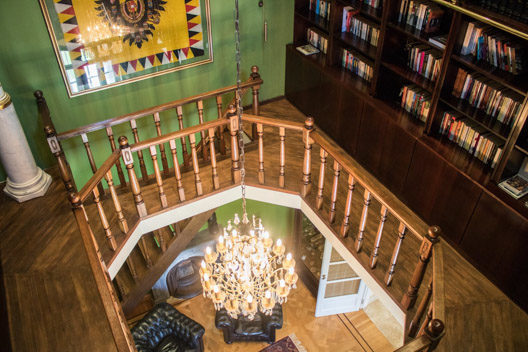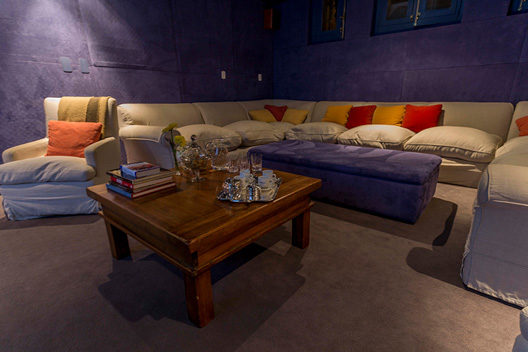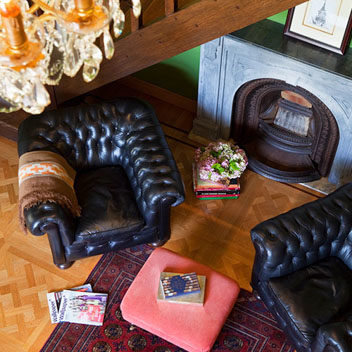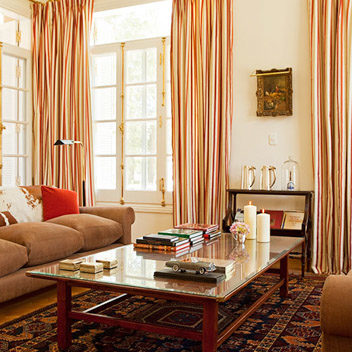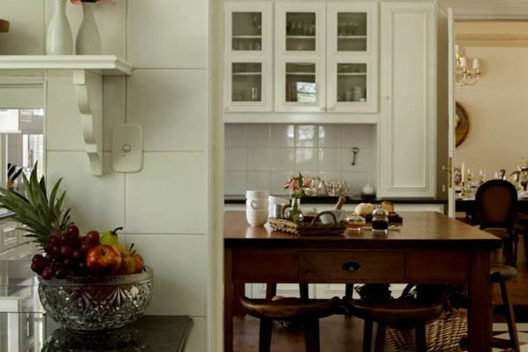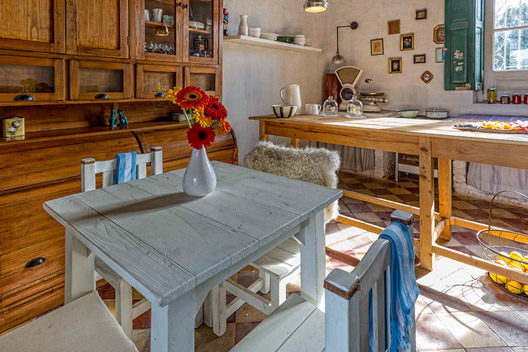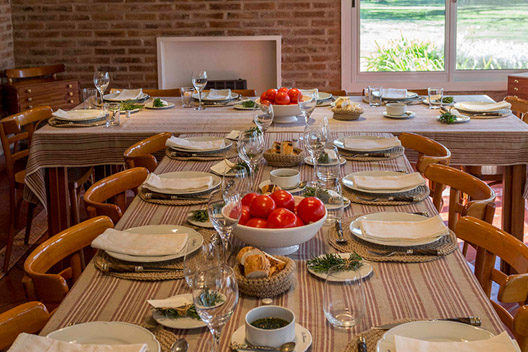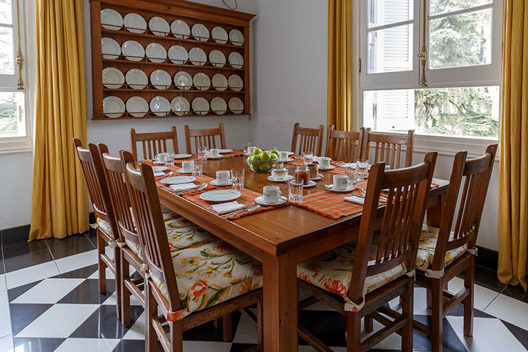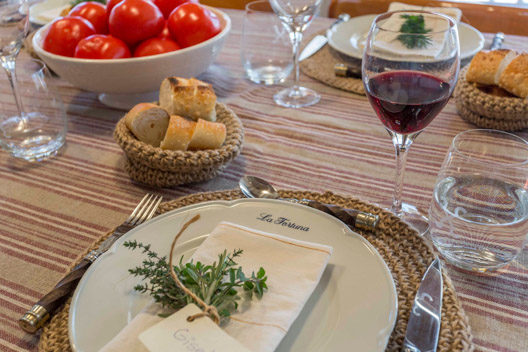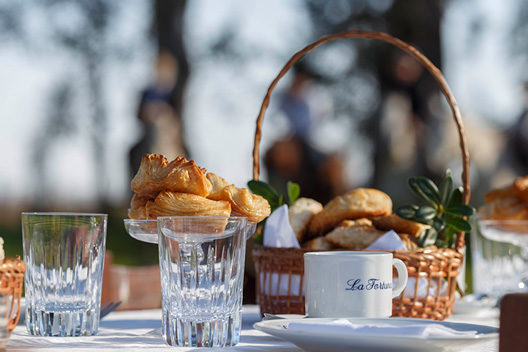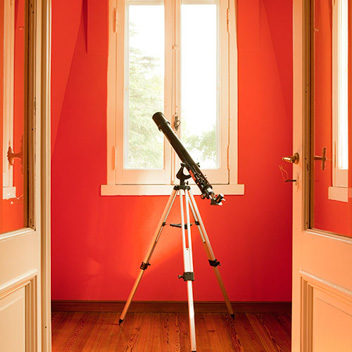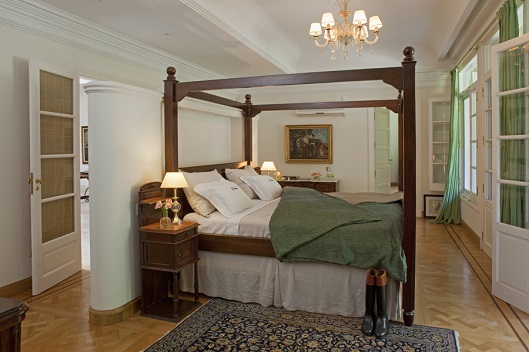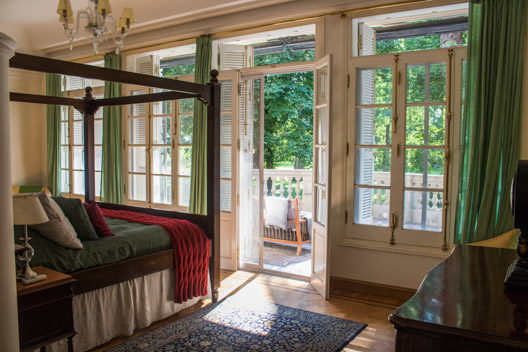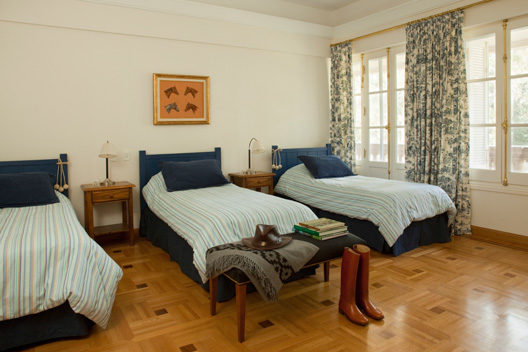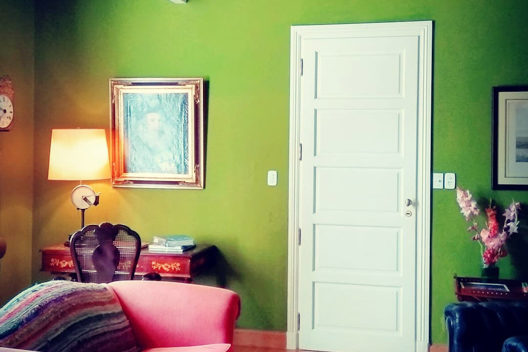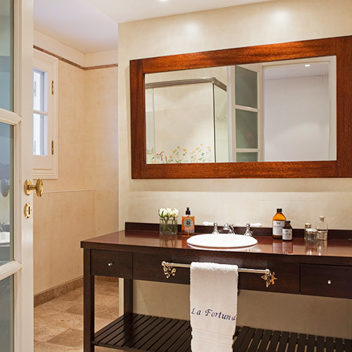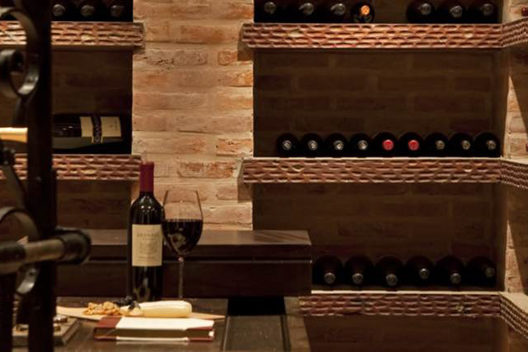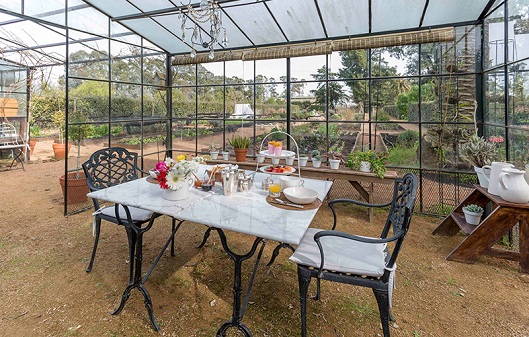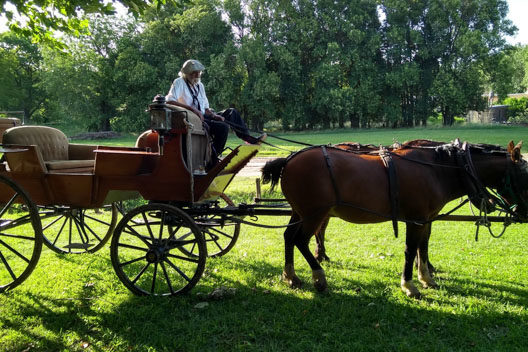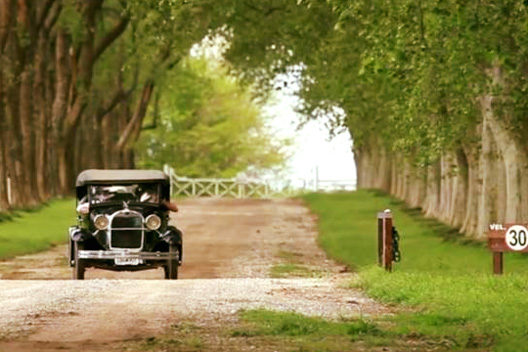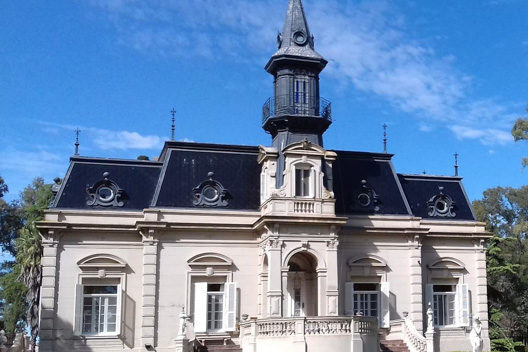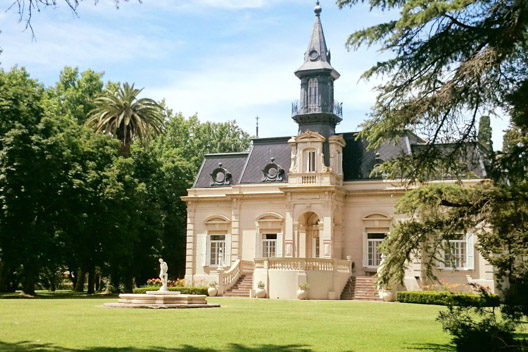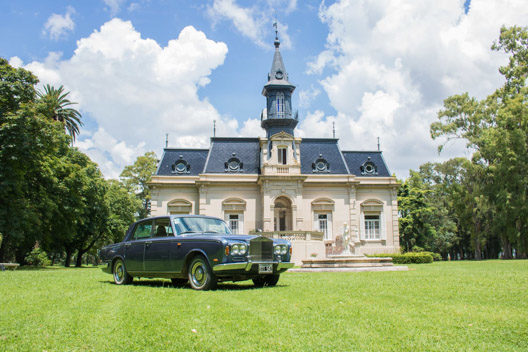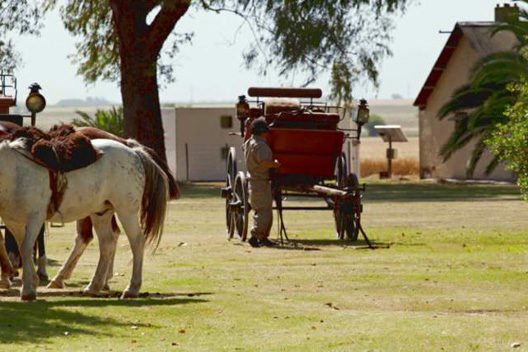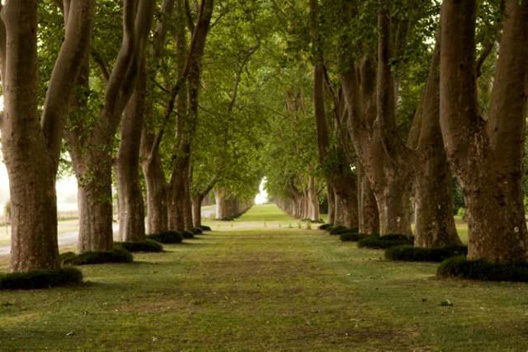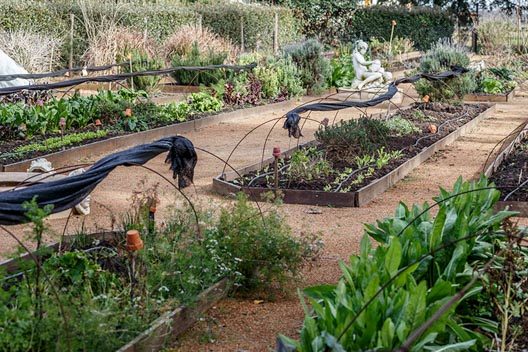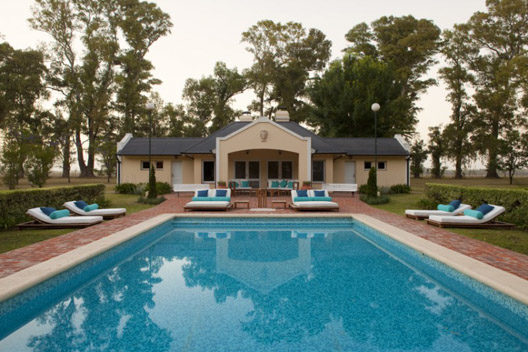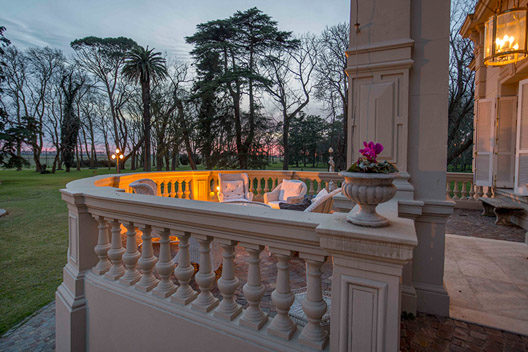 At a glance
Exclusive stay in a historical private palace, fully staffed with cooks, gardeners and gauchos.
The Palace can host up to 16 guests in 1 Master Suite with king size bed, 4 suites with queen beds, and 3 other suites with 3 twin beds each. All rooms have walk in closets and complete bathrooms.
After arrival, you will have a welcome reception with sparkling wine selected from the wine cellar.
Enjoy delicious three course lunch -and diner including appetizer, main course and dessert.
Including a traditional Criollo Afternoon Tea or Evening Wine tasting in the cellar.
With a private cinema, billiard room, children's play room, library, baby grand piano, wine cellar, swimming pool, gardens, trampoline, bike riding, horseback riding and antique carriage rides, there is plenty of entertainment in the beautiful palace.
An elevator connects all floors in the palace.
Guests who stay at La Fortuna can go for an antique carriage ride to the old Berdier train station, the closest little town from this magninificicent Palacio de la Pampas.
The house Concierge, chef, maid, gaucho, gardener and house manager will create the getaway of a lifetime, allowing you to indulge in all the culture, tradition and luxury that this argentine palace has to offer.
As a complement to La Fortuna's delicious menus, wine is available for purchase from our extensive wine cellar. Open bar packages are available, as well as beer and cocktails at a charge.
Something to celebrate? This is the ideal venue for both corporate and social events. The unique combination of traditional gaucho spirit, beautiful gardens, and the picturesque palace create an unparalleled atmosphere.
For those individual guests who wish to live the experience of a luxurious stay in the Palace, there is the opportunity to make a reservation for specisically scheduled dates in which the Pop Up Hotel will operate.
As a complement to La Fortuna's delicious menus, wine is available for purchase from our extensive wine cellar. Open bar packages are available, as well as beer and cocktails at a charge.
Check-in time from 2 pm and check-out time at 10 am.
Enjoy the local area
La Fortuna is located in Salto, Buenos Aires province, 200 Km. from downtown Buenos Aires. La Fortuna used to be a property with important farming activity and to this day is surrounded by farms dedicated to agriculture. Guests who stay at La Fortuna can go for antique carriage rides to the old train station in Berdier, the closest little town to this magnificent Palacio de las Pampas. In Berdier they can tie up their horses at La Fortuna's "Pulpería" or general store and enjoy traditional creole activities and local cuisine. Transportation to and from Buenos Aires can be arranged in a private car or van.
Nearest airport; Aeroparque Buenos Aires
By car 2 hours or 25 minutes by helicopter.
Facilities
Optional Services

Activity planning
Airport transfers
Babysitting
Private excursions
Private transfers

General

Air Conditioning
Bathtub
Breakfast included
Coffee maker
Concierge Service
Elevator
Full equipped kitchen
Heated floor
Housekeeping
WIFI
Wine cellar

Entertainment & Experiences

Antique carriage rides
Board games
Cinema
Game room
Horseback riding
Library
Piano
Swimming pool
Trampoline
Wine tasting

Linen & Supplies

Bathroom amenities
Pool Towels

Outside

BBQ
Dining Area
Garden
Outdoor furniture
Outdoor kitchen
Parking
Sun Loungers
Swimming pool
Terrace