Istoria hotel is a luxury twelve-suite retreat on Perivolos Beach with an impressively large pool and outdoor hot tubs.
- Boutique hotel
- Breakfast included
- Twelve suites
- Outside bar
- Air conditioning
- Restaurant
- Large swimming pool
- Pool bar
- Spa
- Wellness services
- Yoga
- Access private beach
- Private outdoor hot tub or pool
Intimate beachside boutique retreat
At the sublime junction where the black volcanic sand of Perivolos Beach meets the midnight blue waters of the Aegean Sea, one finds Istoria, a 12-suite retreat, where a unique blend of classic and contemporary aesthetics animates a next-generation social hub, while embracing all the needs of modern and sophisticated travellers, for an experience that is wholly and authentically Greek are impressively arched towards the privacy of individual terraces, leading, in most cases.

As if sculpted from the hand of some chthonic deity and bathed in bright Cycladic sunshine, Istoria's 12 idyllic suites are impressively arched towards the privacy of verdant terraces, crowned, in most cases, with private outdoor hot tubs or pools, offering an additional layer of refuge to this resplendent haven.

A new spin on the Greek beachside hotel, Istoria's design is an eclectic impression of Mediterranean influences.
Rustic textures, sit side-by-side with sleek, modern furnishings and accents that include marble-topped console tables and low hanging ceramic pendant lighting in guest rooms.
The hotel features an impressively large -green artisan tile work- pool, a sunken pool bar, a restaurant, serving modern Greek and Mediterranean cuisine and the serene Elios Spa offering treatments that cure the body, soul and spirit.
Gallery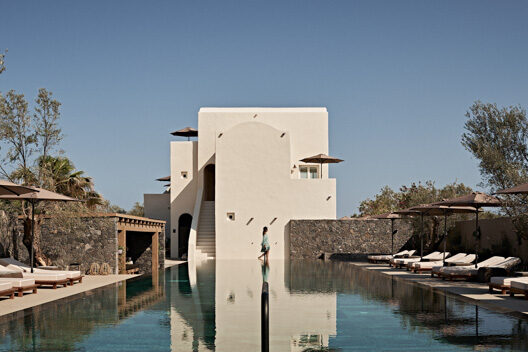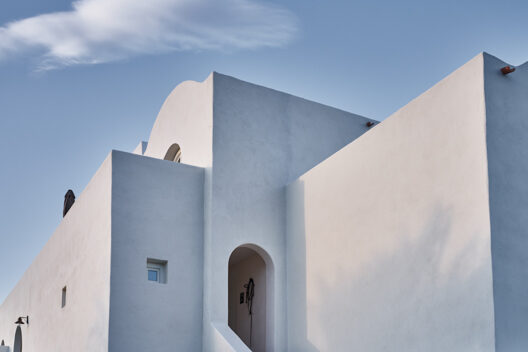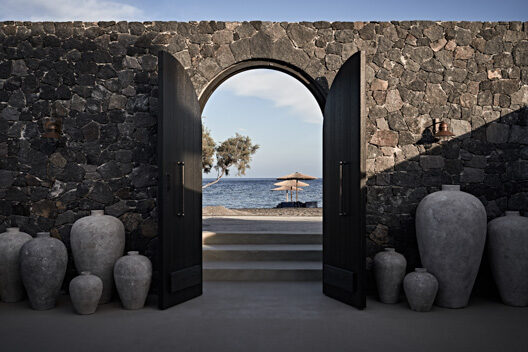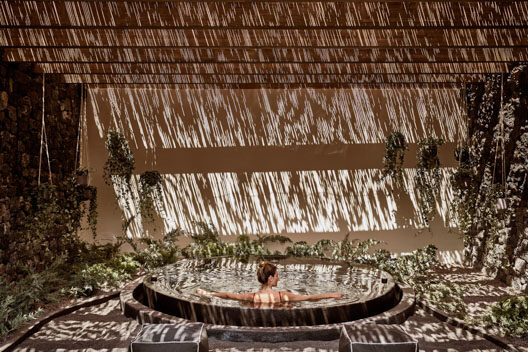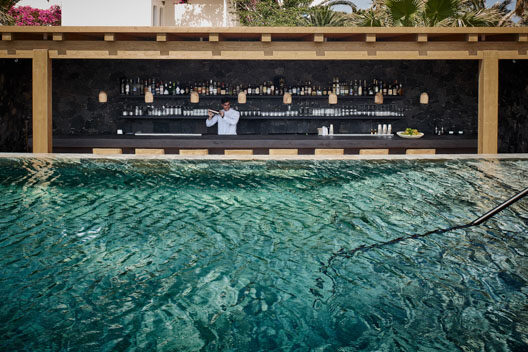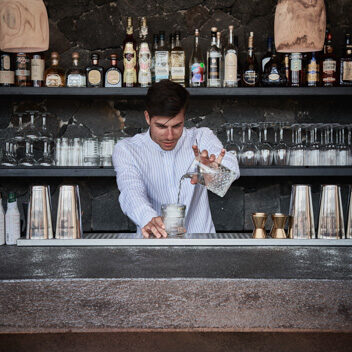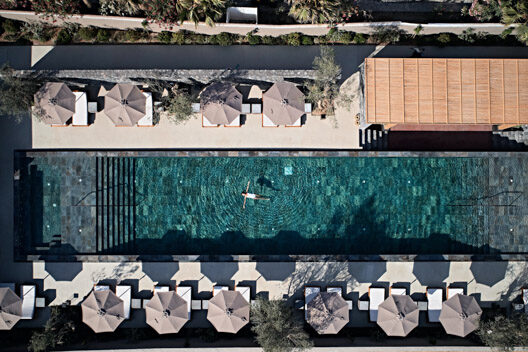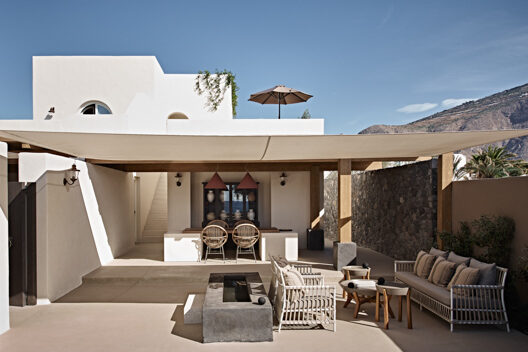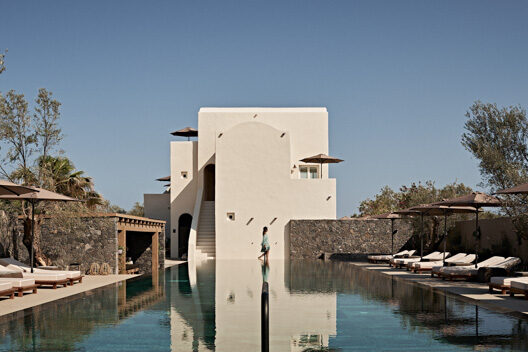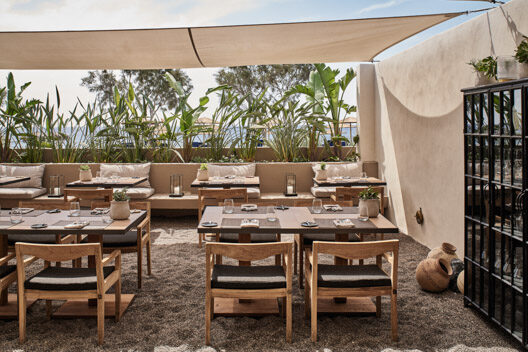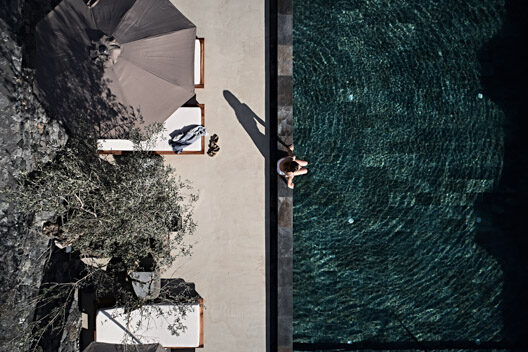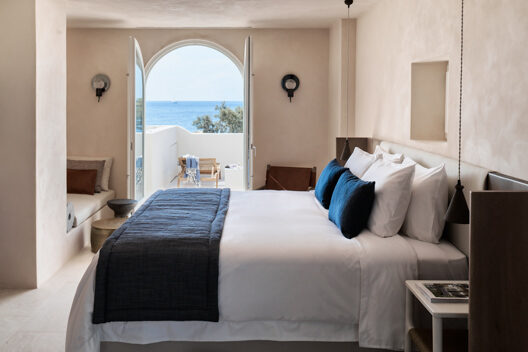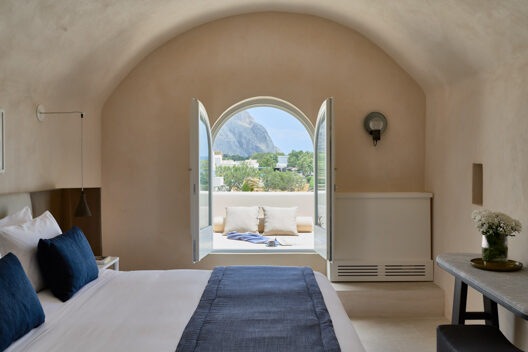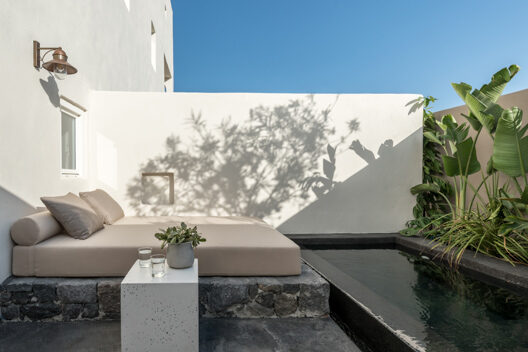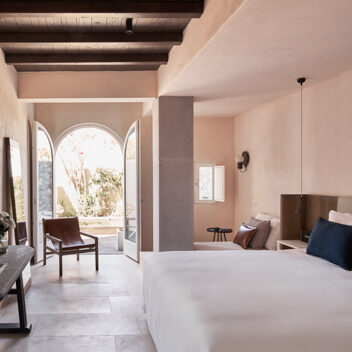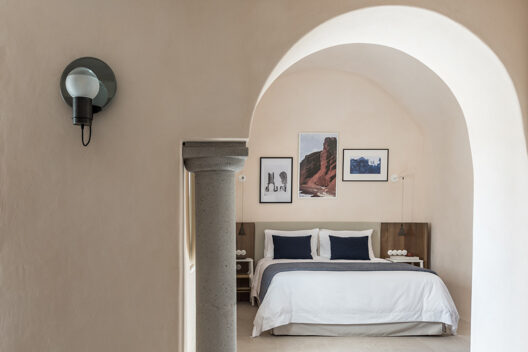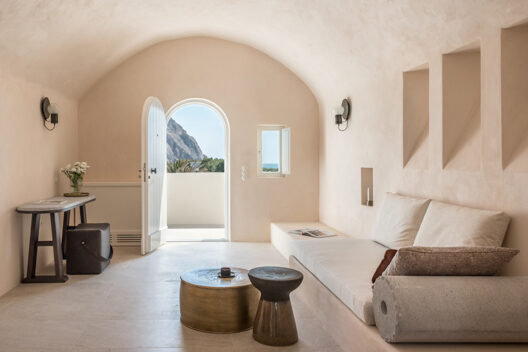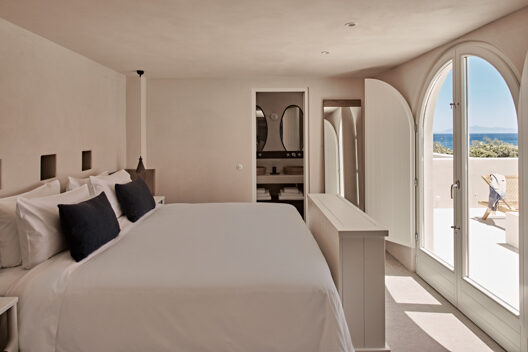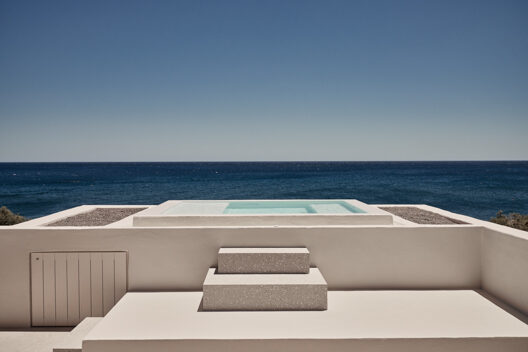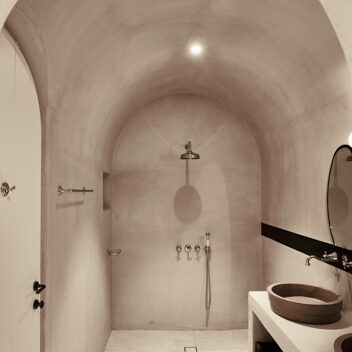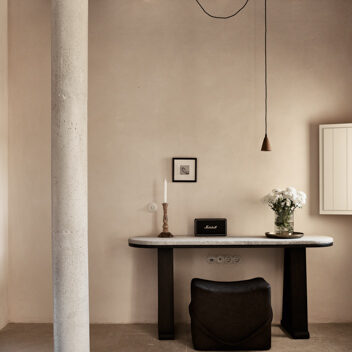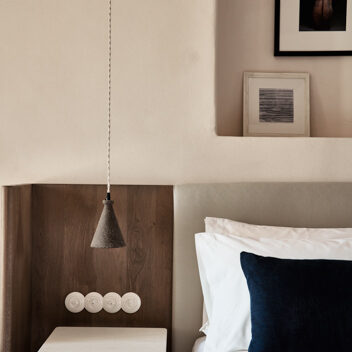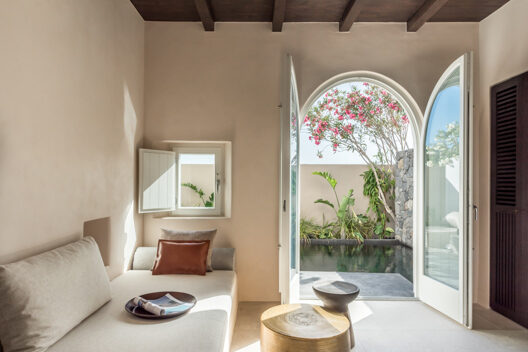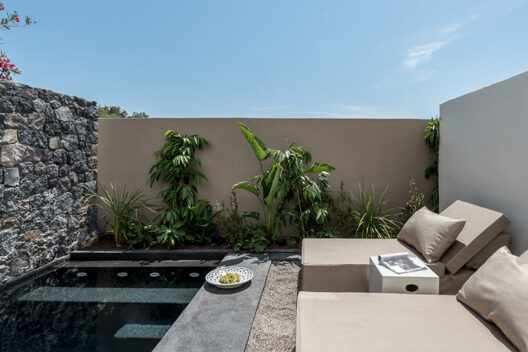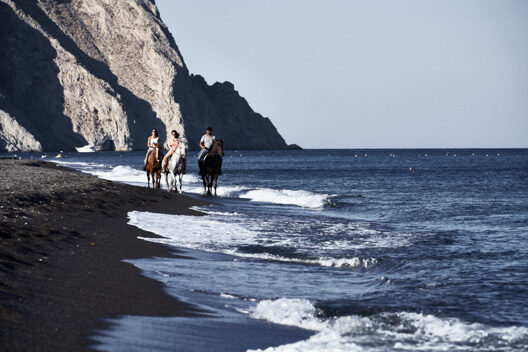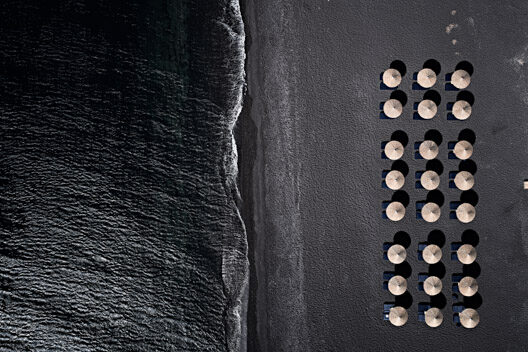 At a glance
Luxury boutique hotel with twelve suites. The suites are impressively arched towards the privacy of verdant terraces, crowned, in most cases, with private outdoor hot tubs or pools.
Cool off in the large pool made with an impressive green- grey artisan tile work, is ensconced within protective walls, bounded by loungers and enhanced by a statement sunken pool bar, serving drinks and snacks.
Enjoy the dishes from the hotel's main restaurant. The restaurant serves modern Greek and Mediterranean cuisine created with fresh, seasonal ingredients and seafood garnered from the island and the Aegean Sea.
Offering a unique culinary journey that is influenced by Santorini's epicurean heritage and its abundance of fresh seafood, the cuisine at Mr. E pays tribute to old traditional recipes and local produce, best savoured with a glass of sublime Santorinian wine
The stretch of Perivolos beach right in front of Istoria is reserved only for the hotel's guests, who can walk from their suite to the beach. Umbrellas and sunbeds are available for relaxing under the sun, while drinks and snacks are served until sundown.
Relax in the Elois Spa with a massage and facial, using only the finest natural oils and techniques, are available in the two treatment rooms.
Join a memorable yoga session. The experienced yoga teachers will guide you through asanas (yoga poses), breathing techniques (pranayama) and meditation. Private and couple's sessions available upon request.
Complimentary access to private beach of Perivolos, including use of sunbeds and umbrellas and WIFI in all rooms and public areas.
Check in 3 pm and check out 11 am subject to availability.
The hotel is open from the end of April until the end of October.
The hotel is a more adults-only stay, however over 14s are welcome. The hotel is not suitable for wheelchair users.
Rates shown represents the minimum rates per night. We only make reservations on request, meaning our personalised offers are guaranteed to be the best available, and exclusive to our guests.
Enjoy the local area
Hotel Istoria is located on Santorini's paradisiac eastern half, right on the seafront of the renowned Perivolos Beach; a 3km stretch of volcanic black sand in the pristine eastern side of Santorini that is still left undisturbed by the visiting crowds, just 10 km from Santorini's port and 13 km from the airport.
Surrounded by ancient olive trees wild herbs and aloe plants, Istoria is a natural beachfront hideaway that nurtures your creative side and piques your curiosity.
The hotel is blessed with picturesque villages to roam, beaches to stroll, cliffs to hike, winelands to savour and world-class restaurants to hang.
Facilities
General

Air Conditioning
Breakfast included
Coffee maker
Flatscreen TV
Full use hotel facilities
Hairdryer
Heating
Housekeeping
Minibar
Safe
WIFI

Optional Services

Airport transfers
Concierge Service

Outside

Bar
Dining Area
Sun Loungers
Sundeck
Sunshades
Swimming pool
Terrace

Linen & Supplies

Bathrobes
Bathroom amenities
Pool Towels
Slippers
Towels

Entertainment & Experiences

Jacuzzi
Spa
Swimming pool
Yoga