Hotel TwentySeven isn't just a hotel, it's destination and a safe haven where possibilities are created.
- Boutique Hotel
- 1* restaurant Bougainville
- Amsterdam City Center
- 16 exquisite suites
- Fine Drinking concept
- Personalised services
- Breakfast Experience
- Executive Chef Tim Golsteijn
Be inspired for a luxurious getaway
Hotel TwentySeven – an extraordinary and sensational all-suites boutique hotel located in the beating heart of Amsterdam's city centre: The Dam Square, overlooking the eminent monument and the Royal Palace.
Not a single detail has gone unnoticed by the visionary two-time winner of the Hotelier of the Year Award Eric Toren. Toren has always envisioned opening an out of the ordinary dream hotel, to give guests the experience of a lifetime.
By creating a crème de la crème team consisting of Executive Chef Tim Golsteijn, the world's best wine taster and sommelier Lendl Mijnhijmer, renowned architects, designers, the finest staff in hospitality and more, Hotel TwentySeven and its sixteen exquisite suites will ignite all of your senses. Hotel TwentySeven offers a large range of personalised services literally anything is possible.
Only the finest and most distinct elements have been used to create a once in a lifetime Amsterdam experience: from the best in-room technology to control temperature, entertainment, shades and lighting (but regular light switches too) to complimentary high speed internet access.
The hotel boasts the remarkable art Bar TwentySeven. A truly unique establishment. Slightly hidden away on the third floor of the hotel, you could say that Bar TwentySeven is a hidden gem.
Gallery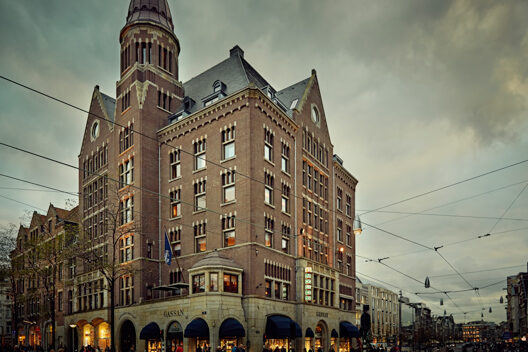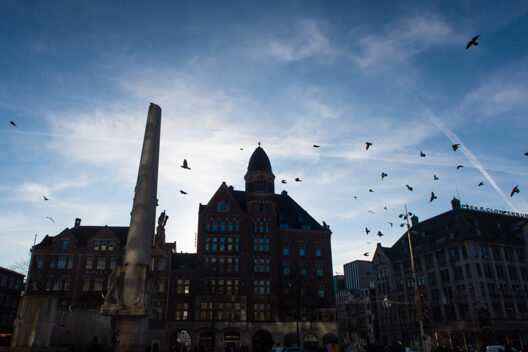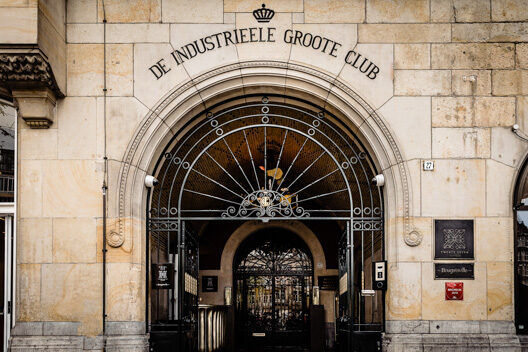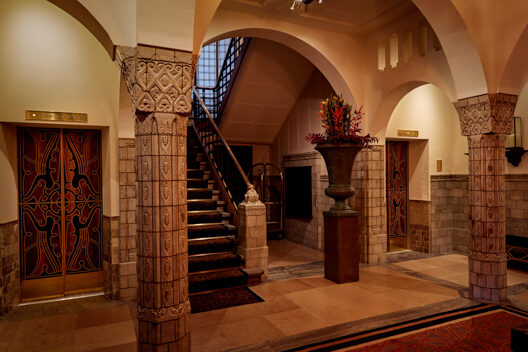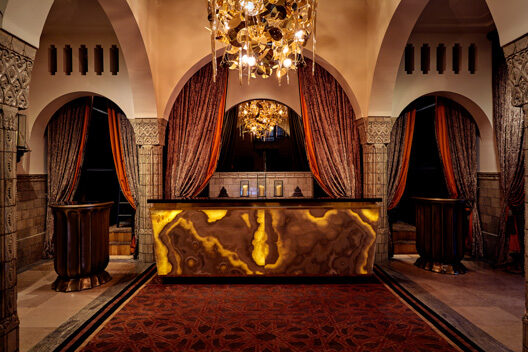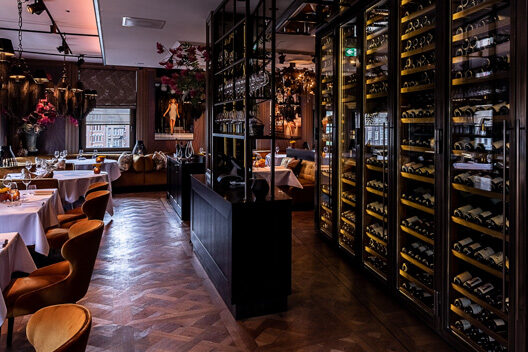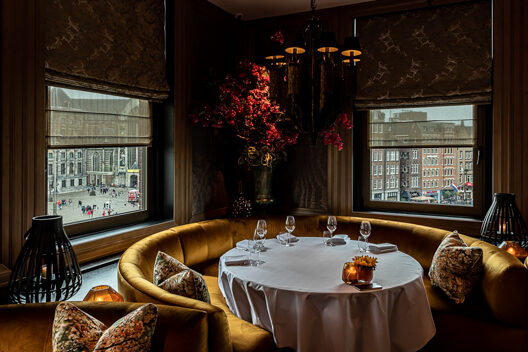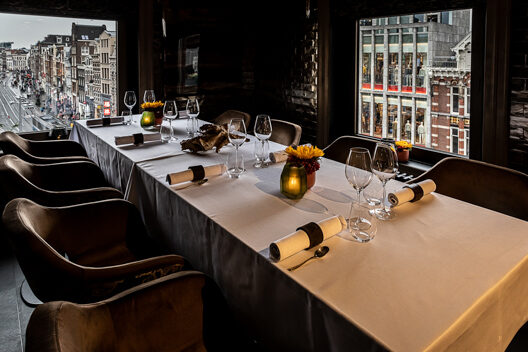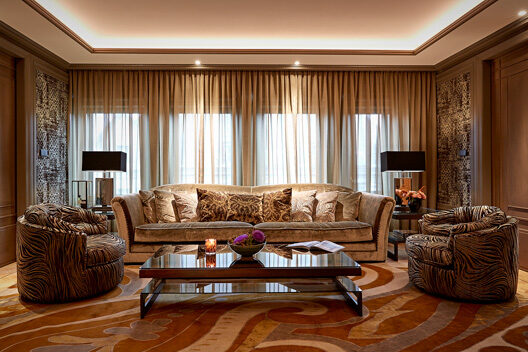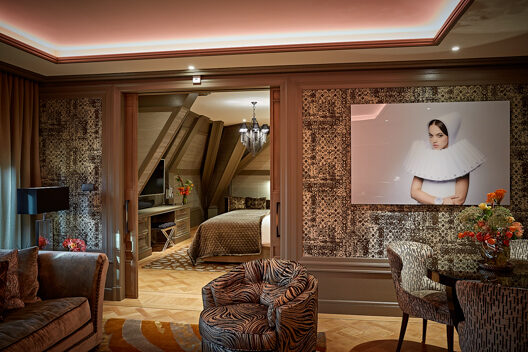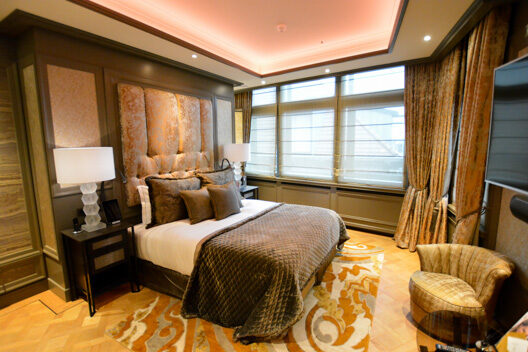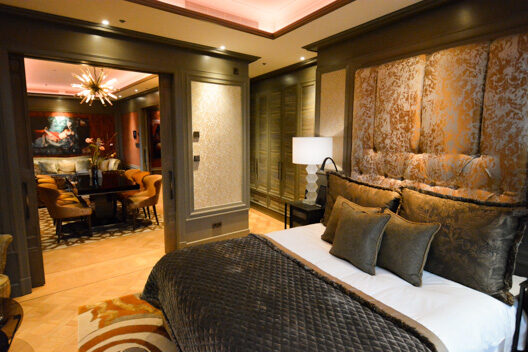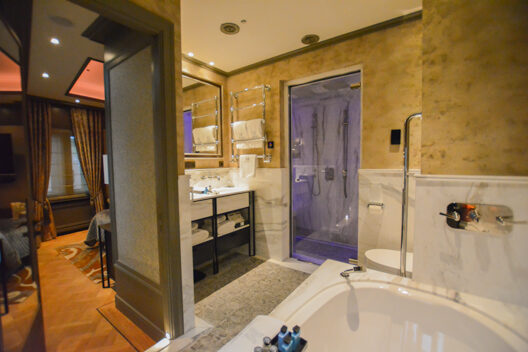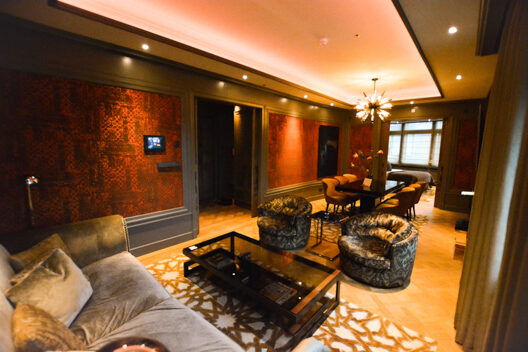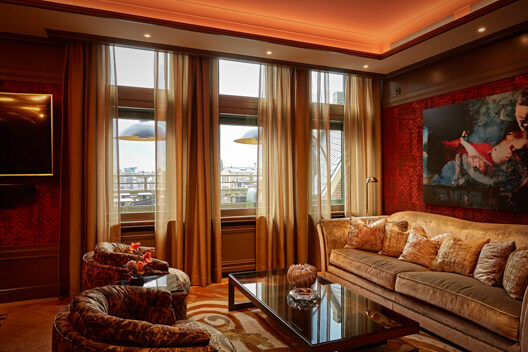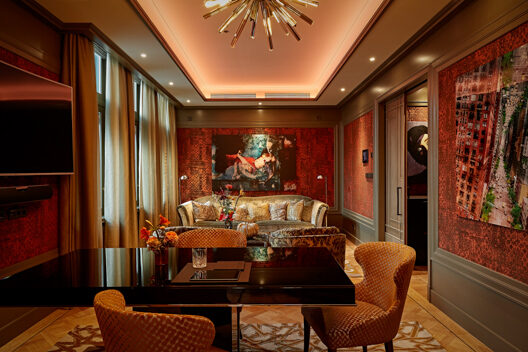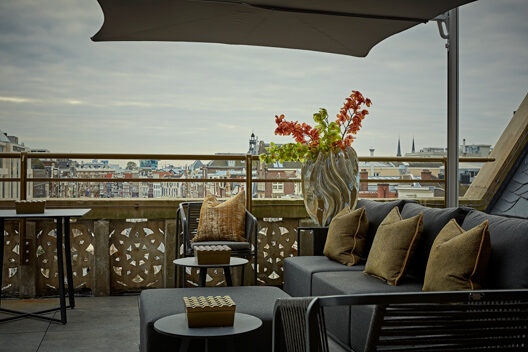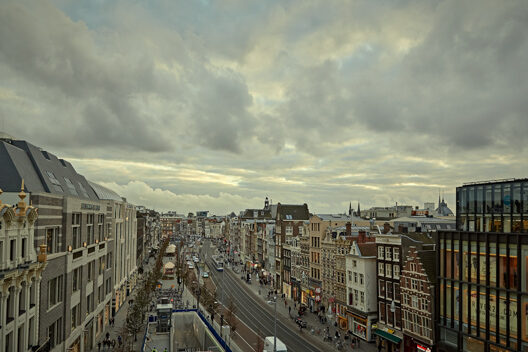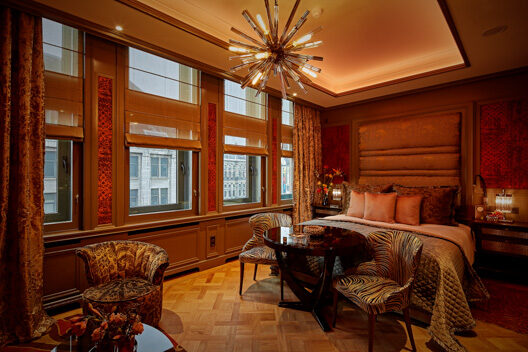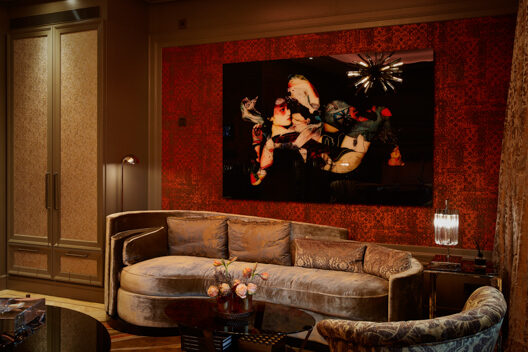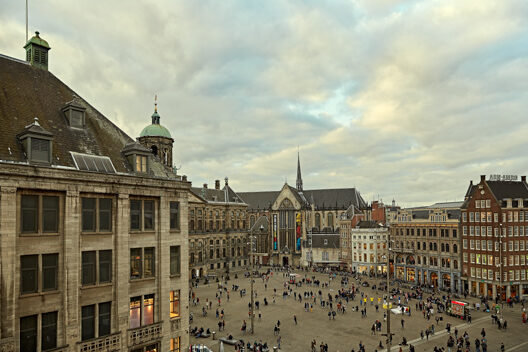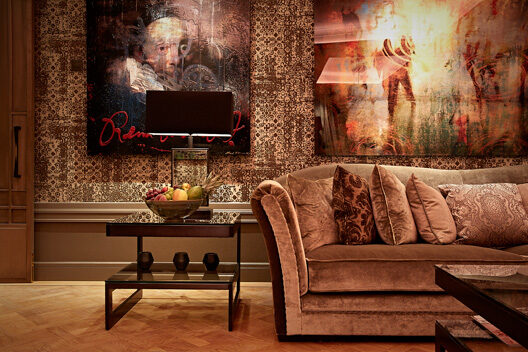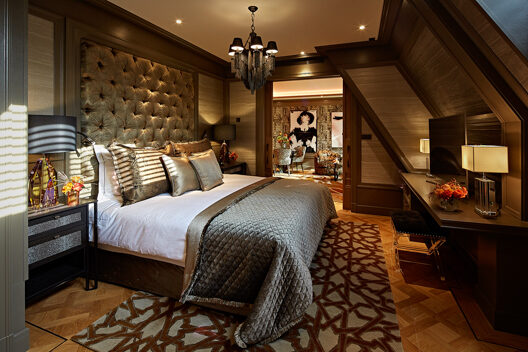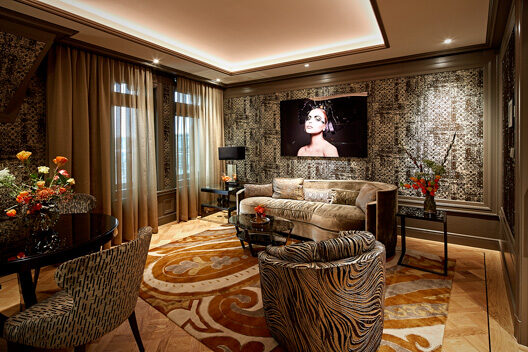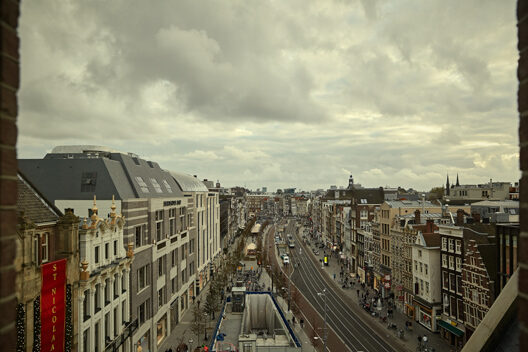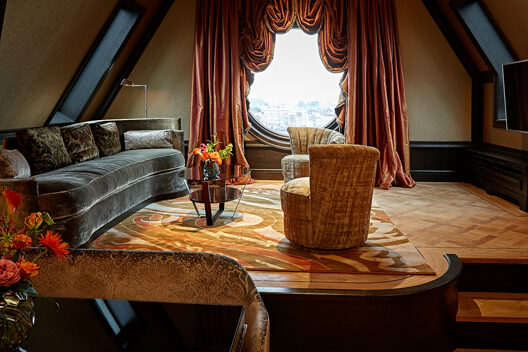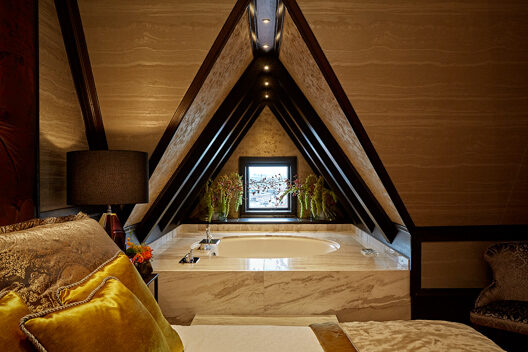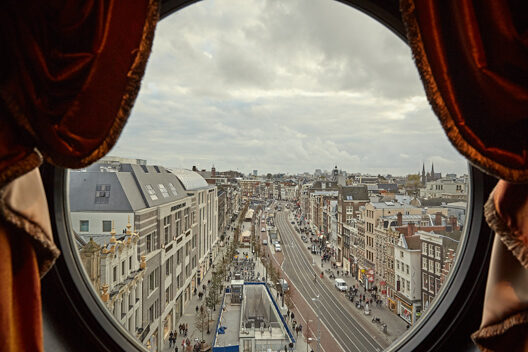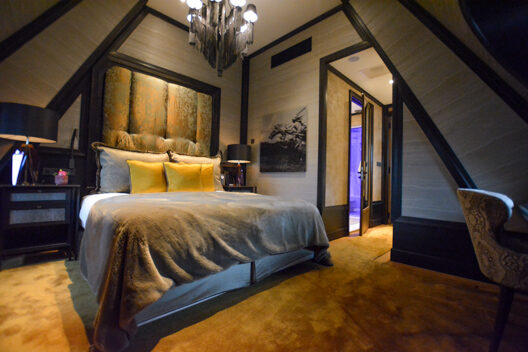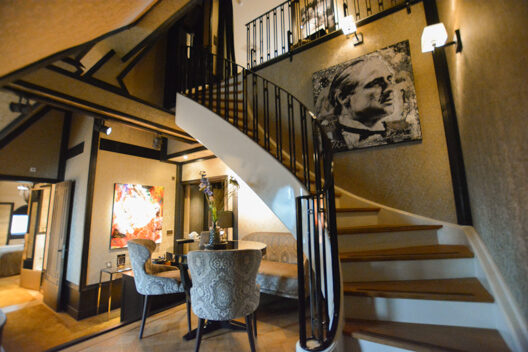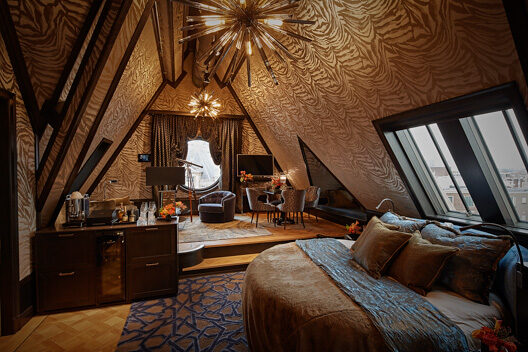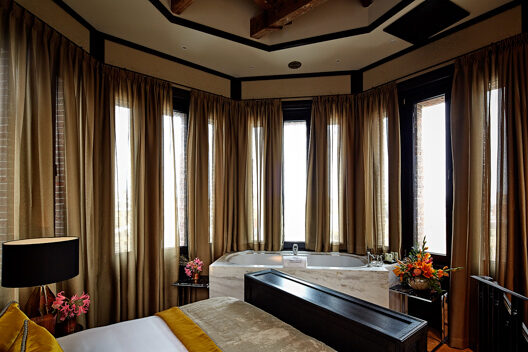 At a glance
In the heart of Dam Square, next to the Royal Palace, TwentySeven Hotel Amsterdam invites guests to experience a timeless sanctuary of elegance housed in the storied Industria Building.
Hotel TwentySeven has been brought to life by our top of the line design team, consisting of renowned award-winning designer Wim van de Oudeweetering and distinctive, urban interior designer Cris van Amsterdam. The level of attention and perfection is paramount and unprecedented in Amsterdam.
Ranging from the slightly smaller scaled "bijou" Junior Suites, to the iconic splendor of the 219 square meters Signature Suite. World-class carpets from Nepal, exquisite handmade Italian curtains, velvet & exclusive wallpaper from Pierre Frey France, voluptuous sofa's from Ascension Lattore and modern, alluring artwork from Cobra Art in Amsterdam.
Be prepared to find world-class gastronomy by Executive Chef Tim Golsteijn. Restaurant Bougainville offers a unique, sensory and culinary experience – and this experience starts with a beautiful setting and panoramic view of Amsterdam. Our à la carte menu is a fine dining experience, where characteristic and beautiful dishes will be served to you, made with only the best, fresh ingredients. All wines are hand-picked by wine director Lendl Mijnhijmer, who won the McNie Tasting Trophy last year, which makes him the very best. A year after opening, our restaurant Bougainville has been awarded with a Michelin star.
Extravagant views and intriguing selections. Imagine a bar which takes guests on a thrilling ride along seductive, exclusively selected and created beverages, served to you by the best, knowledgeable bartenders that Amsterdam has to offer. A lavishly decorated feast for the eyes and the taste buds. Set foot in a warm and sophisticated, out of this world atmosphere with extravagant views over the Dam Square, where Amsterdam's best bartenders will present the most intriguing creations.
For families with children, the Grand Master Suite is the best option to book.
Besides the extensive breakfast there is also an 'a la carte' menu with classic breakfast dishes you would expect in Hotel TwentySeven. You can book the breakfast experience for € 45 per person.
Natural light, sound-insulated windows and doors, the cleanest air and the fastest WiFi available.
We only make reservations on request, meaning our personalised offers are guaranteed to be the best available, and exclusive to our guests.
Enjoy the local area
In the beating heart of Amsterdam Center, on the Dam Square and almost next door to the Royal Palace and the national monument.
The museums are just 15 minutes away by tram (25 minutes walking), and it is a 10-minute walk to Centraal Station or to the main historic canals.
Facilities
Optional Services

Activity planning
Airport transfers
Breakfast
Butler service
Chauffeur service
Concierge Service
Dry cleaning service
Extra bed
Hairdresser
Personal assistent
Private excursions
Restaurant reservations
Room service
Shopping service
Valet service
Wine tasting

General

Air Conditioning
Bar
Bathtub
Butler service
Coffee maker
Concierge Service
Elevator
Fireplace
Hairdryer
Heating
Housekeeping
Ipod dock
Minibar
Music System
Safe
Satellite TV
Smart TV
WIFI
Wine cellar

Entertainment & Experiences

Art gallery
Restaurant
Wine tasting

Linen & Supplies

Bathrobes
Bathroom amenities
Slippers

Remaining

Business facilities
Celebration venue
Newspaper