The Annex is nestled into over 14.000 square meters of unobstructed natural land in North Limburg.
- Historical Farmhouse
- Culinairy Experience
- Swimming pool
- Eat-in kitchen
- Four suites
- Michelin Starred chefs
- Adults only stay
- Fireplace
- Sommelier
- Parking for 4 cars
- WIFI
- Cooking classes on request
A culinaire retrait in the middle of rich farmland
A culinary haven for bon vivants, in the heart of rich farmland and serene nature in Limburg.
Offering approachable opulence in every sense. Seizing the true hospitality experience in an intimate, private, historical and secluded villa setting. Unprecedented in the Netherlands, a truly unique escape for those in the know.
The motto of the Annex: Retox, Detox, Relax.

The Villa Accommodates a max of 10 adults for the Detox|Retox|Relax Royale all inclusive experience and up to 12 adults for the Detox|Retox|Relax Regal self-catered experience.

Royale Residence:  76 m2 with en suite freestanding bathtub and a vast panoramic view of farmland & the pool area, including a connecting room of 26 m2 with private en suite toilet, double size sofa bed and 63cm Smart TV.  Sleeps 4
Royale Splendid: 75sqm suite with private en suite toilet and freestanding bathtub. Featuring elevated views of farmland and pool.  Sleeps 2
Royale Comfy: 29sqm bedroom with small private balcony overlooking the monumental chestnut tree, with additional farmland and pool views. Private bathroom and toilet adjacent to the room. Sleeps 2
Royale Cosy: 23sqm room with private en suite toilet and shower. Sleeps 2
Gallery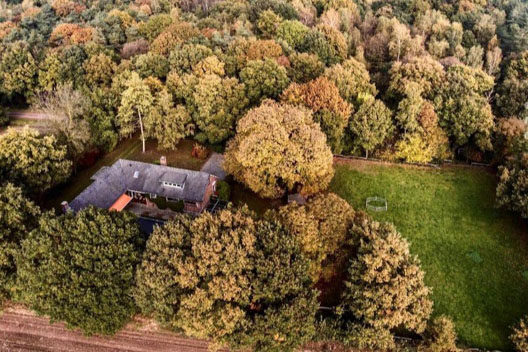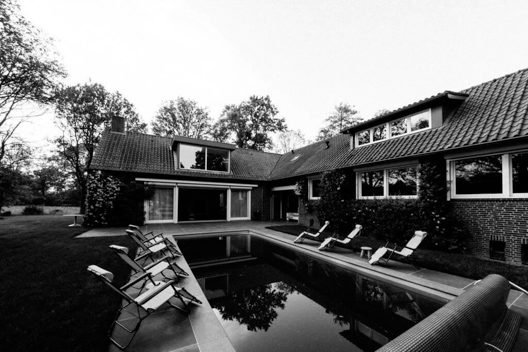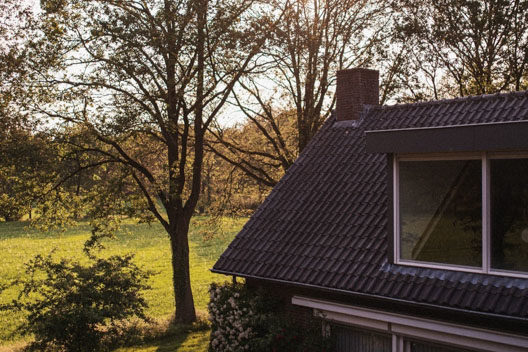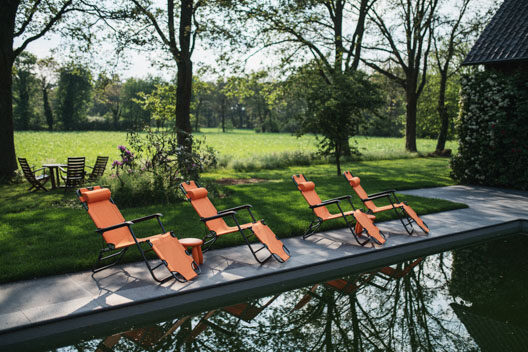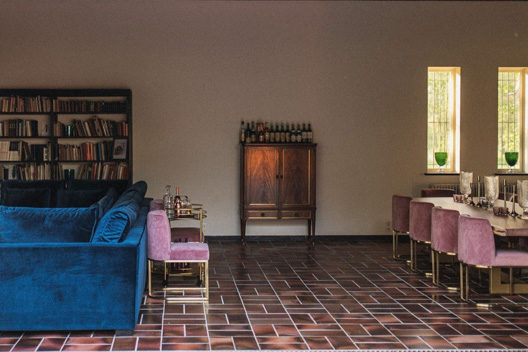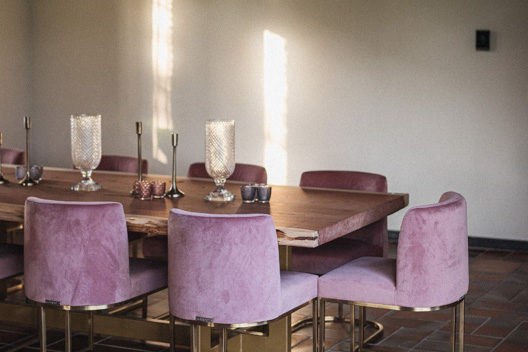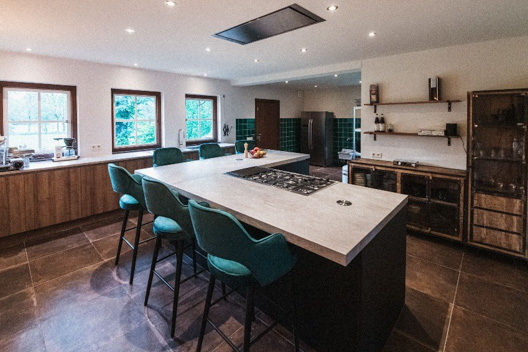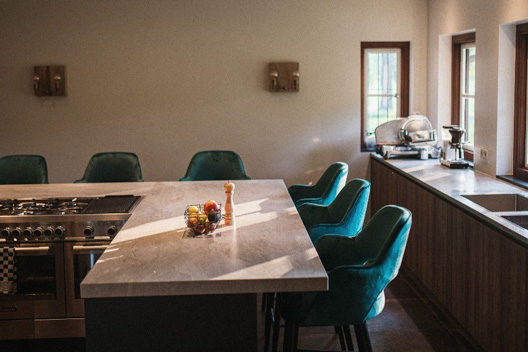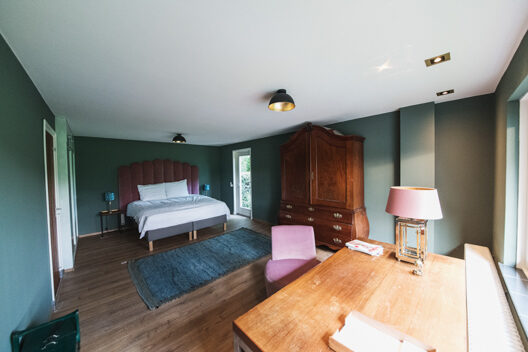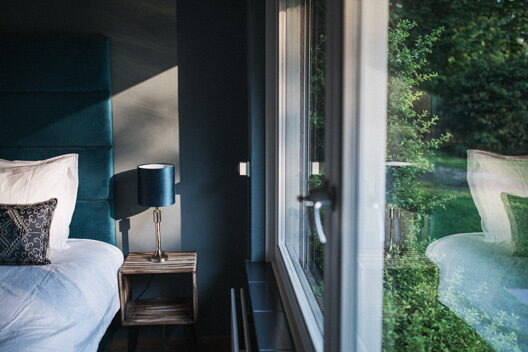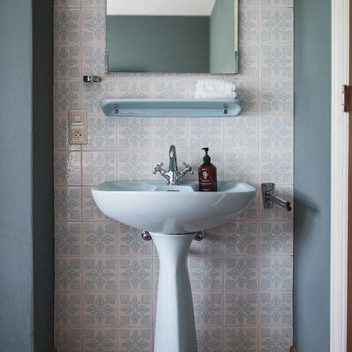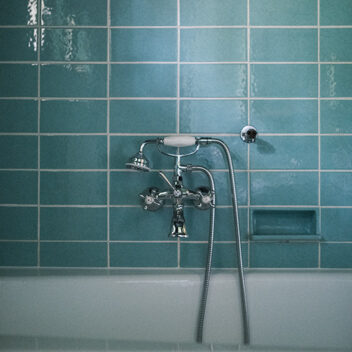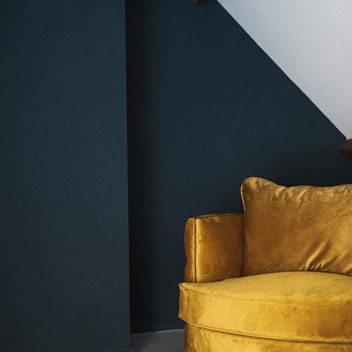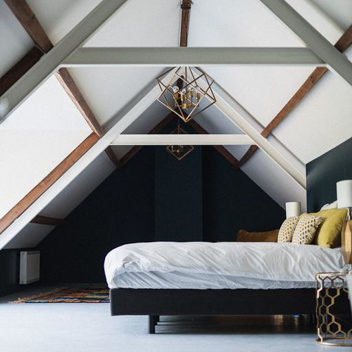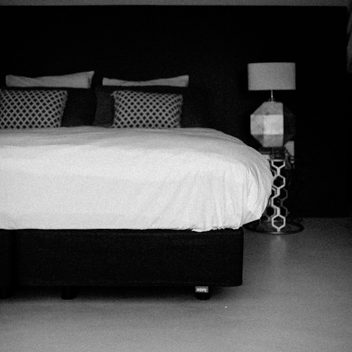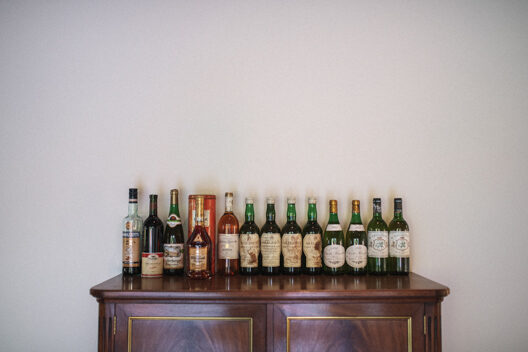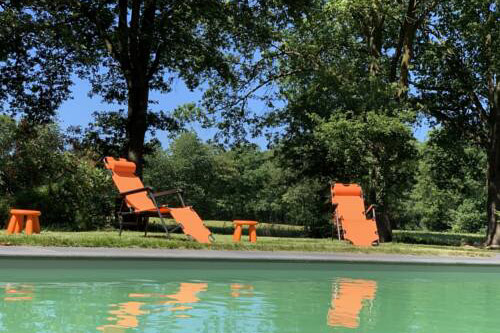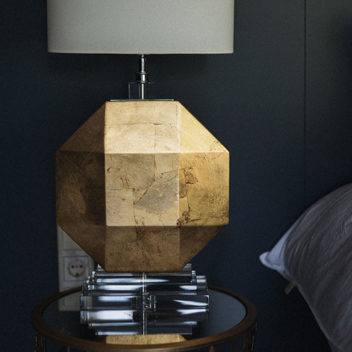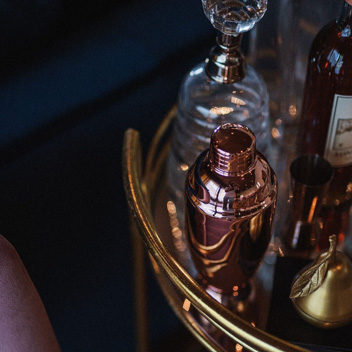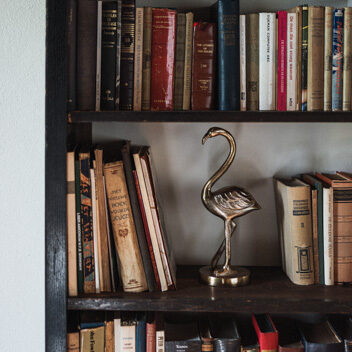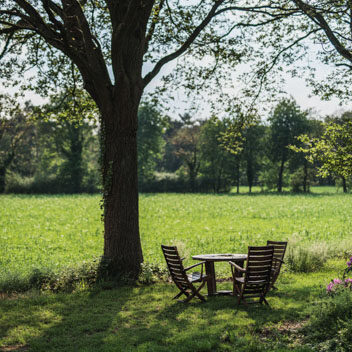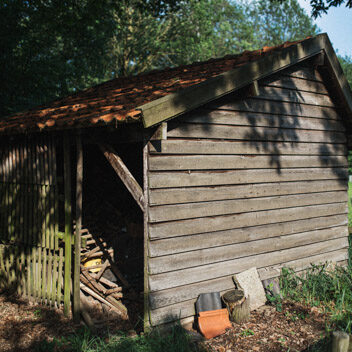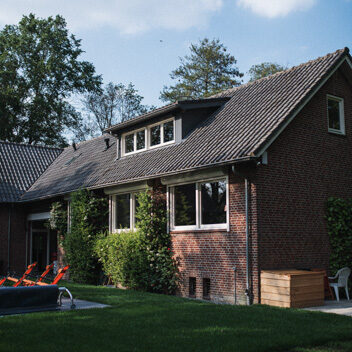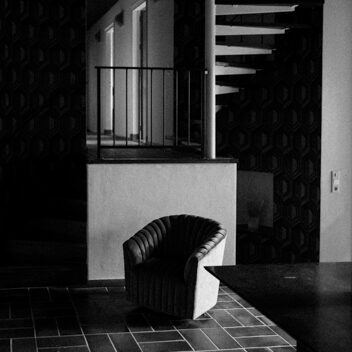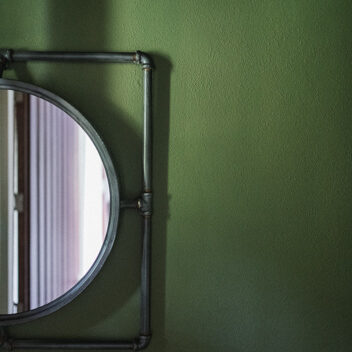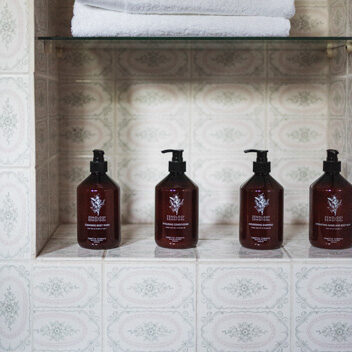 At a glance
This historic property recently received a conscious transformation into The Annex. Maintaining the original mid-century design detail and thoughtfulness used to build it, The Annex continues to embrace its history while writing the pages of a new captivating chapter.
The villa receives perpetual natural light due to an angular construction designed around optimal sunlight and the endless sky to gaze at the stars on a clear night.
Floor to ceiling glass doors in the living room to never miss the beautiful natural views and to gaze at the stars.
Architected pool surrounded by vast landscapes and farmland.
Italian tiled terrace to embrace and enjoy the historic nature surroundings.
There is an eat-in kitchen where guests are free to help themselves to have breakfast, refreshing beverages, or chat with our resident or guest chef. He may just ask you to taste what he's cooking up.
For those bon vivant who want an all inclusive experience where all meals are catered by a rising star chef with perfectly paired wines and beverage service, pricing is as follows, based on a two night stay: For groups of 5 or less € 4100 and for groups of 6 or more € 6200.
Breakfast, lunch and dinner prepared to perfection by prestigious chefs. The Annex has a vast network of both Michelin starred and rising stars of the culinary world. Chefs are chosen based on their prestigious role in the culinary world and their passion for their craft.
A private master class can be arranged with the highly regarded chefs
Locally sourced ingredients including fresh fruits, breads, produce, honey, jams, eggs, juices and more.
All wines hand-picked by founder, chef and sommelier Dita Guth. Dita has a strong culinary background spanning from New York City to Italy to The Netherlands and beyond. Dita has high profile, discerning clientele and has been featured on national television and news.
For those who love to be the masters of their own craft and enjoy The Annex on a self-catered basis, pricing is as follows, based on a minimum two night stay: Low Season (January – March/October – December except for Christmas and New Years) € 500 per night (up to 4 guests) € 100 per night per additional guest (maximum 12 guests).
Poolside service cocktails offered during the day, at night after dinner drinks by the fire.
Due to the nature of our villa, only guests over the age of 21 can be accommodated.
Check in 4 pm and check out until 3 pm. Your request for an early check-in or a late check-out, will be granted if possible (subject to availability), only after confirming and paying the extra charge at the time of request.
There is a € 1000 deposit required upon booking and an additional €250 cleaning fees.
All rates exclude Geijsteren Tax of € 1.25 per person, which is added during the booking process.
Enjoy the local area
The Annex is nestled into over 14.000 square meters of unobstructed natural land in North Limburg. Formerly a living farm, (woonboederij in Dutch), it was lovingly re-built in 1968 embracing the unique nature surrounding the property. The surrounding protected farmland of the local Baroness  spans over 50 acres. Home to a breathtaking monumental Sweet Chestnut (Castanea sativa) tree, gracing the land for over 200 years.
Activity Options in the vast surroundings:
18 hole championship golf course, 15 minute walk from The Annex
Historical walking path which runs along The Annex into the vast forest
Foraging and mindfulness walks into the rich natural surroundings
Explore the rolling dunes in De Maasduinen, 10 minute drive
Vicinity to the River Maas and its marinas
Facilities
Optional Services

Airport transfers
Breakfast
Concierge Service
Cooking class
House keeping
Laundry service
Pre-Arrival shopping
Private chef
Wine tasting

Linen & Supplies

Bathrobes
Bathroom amenities
Pool Towels
Slippers
Towels

General

Bathtub
Coffee maker
Fireplace
Flatscreen TV
Full equipped kitchen
Hairdryer
Heating
Housekeeping
Laundry Room
Music System
Villa host service
WIFI

Outside

BBQ
Dining Area
Garden
Outdoor furniture
Parking
Private pool
Sun Loungers
Sunshades
Swimming pool
Terrace

Entertainment & Experiences

Cooking class
Library
Restaurants
Swimming pool
Wine tasting