Nestled in Oman's dramatic Musandam Peninsula, where rugged mountains dive into emerald waters.
- Six Senses Spa
- Private sandy beach
- Fresh water pool
- Unique saltwater pool
- 3 Restaurants
- 3 Bars
- Award-winning restaurant
- Kids & teen club
- Eco-friendly
- Free Wi-Fi
Six Senses Integrated Wellness at its best
Nestled in Oman's dramatic Musandam Peninsula, where rugged mountains dive into vibrant emerald waters, Six Senses Zighy Bay provides a sanctuary in which to relax in an authentic Omani atmosphere.
Just a two-hour drive from Dubai, the resort, which is built upon the idea of sustainability and recycles 85% of its waste, offers 82 indigenous style pool villas, memorable dining experiences, and a plethora of unique experiences – including a paraglide arrival.
For a change of pace, the Six Senses Spa is a refuge for mind and body, combining peace and tranquility with ancient and modern holistic treatments from in-house experts and visiting wellness practitioners.
Gallery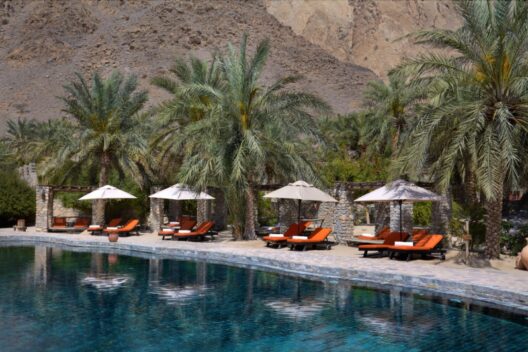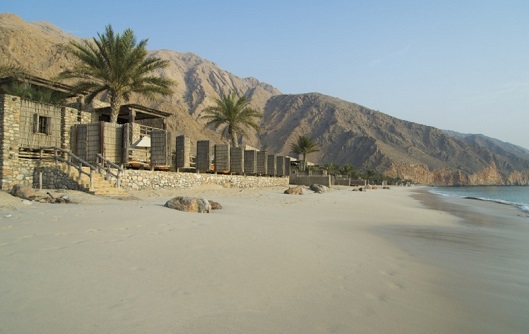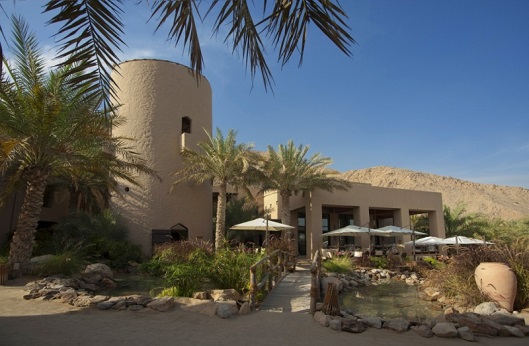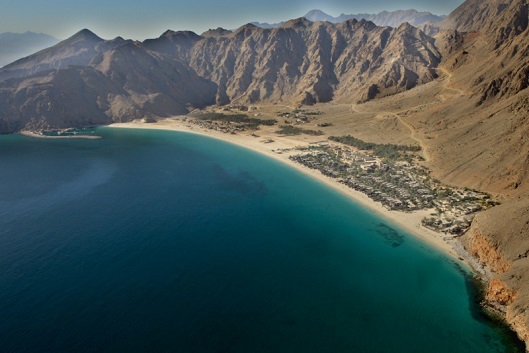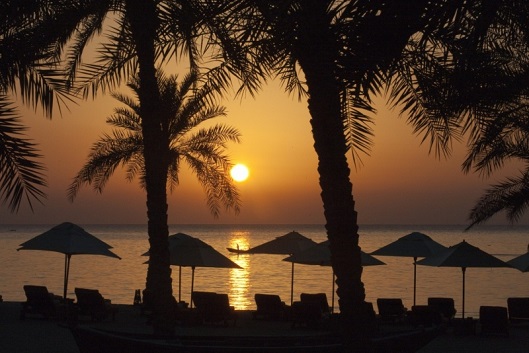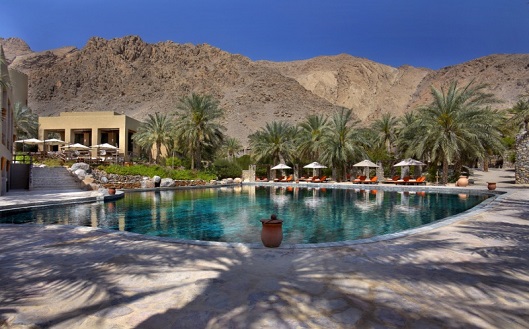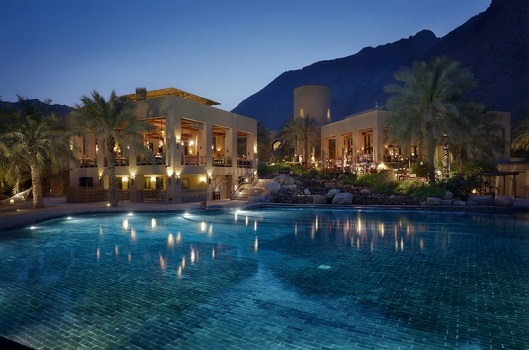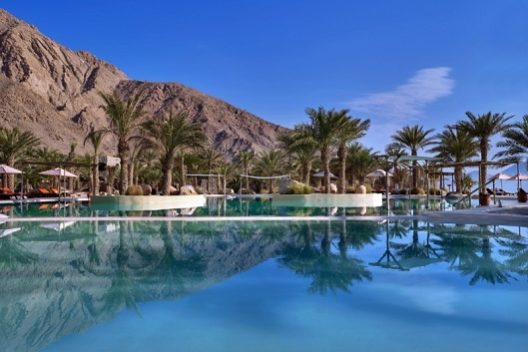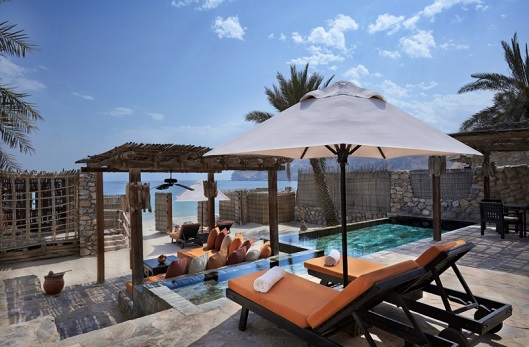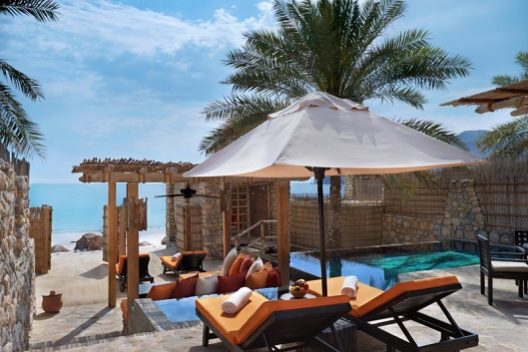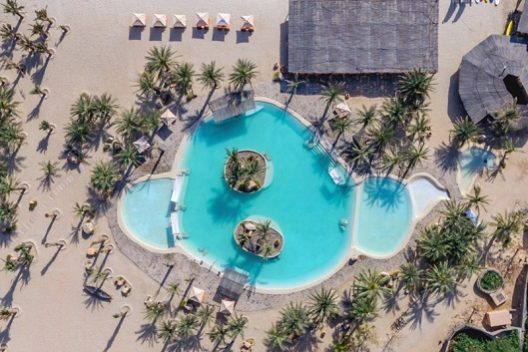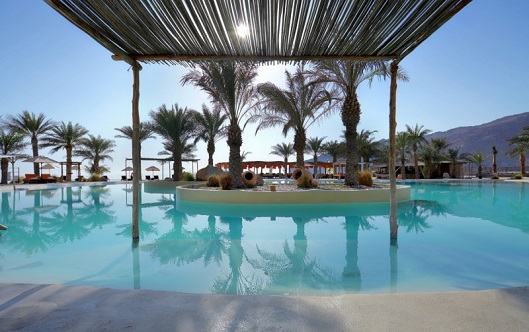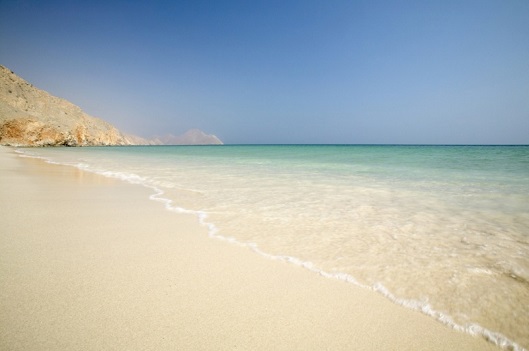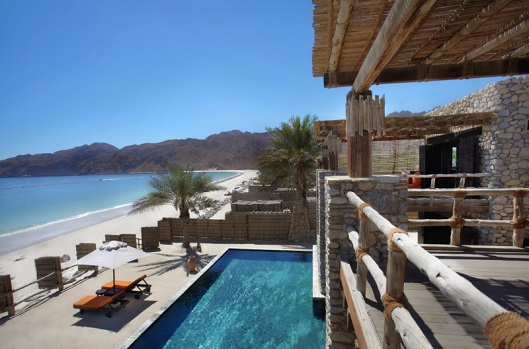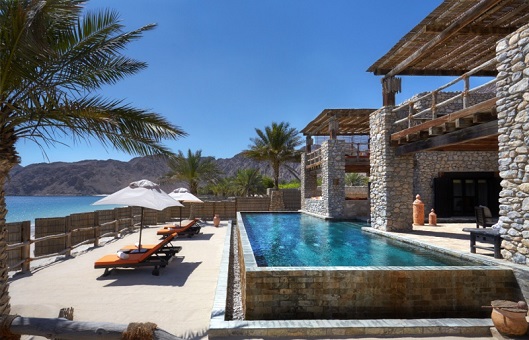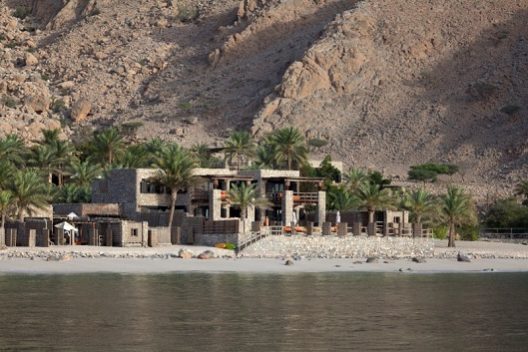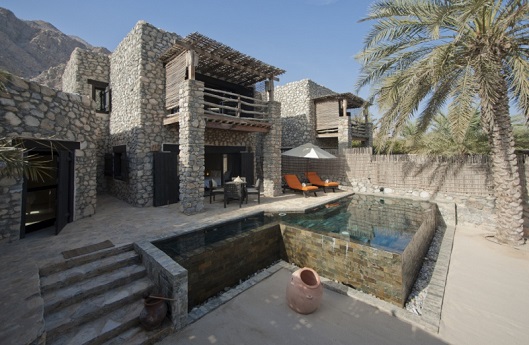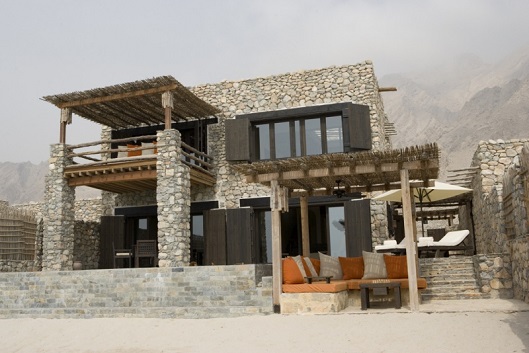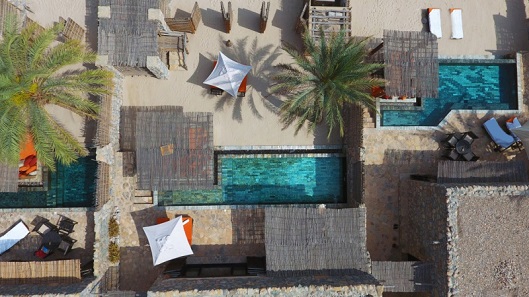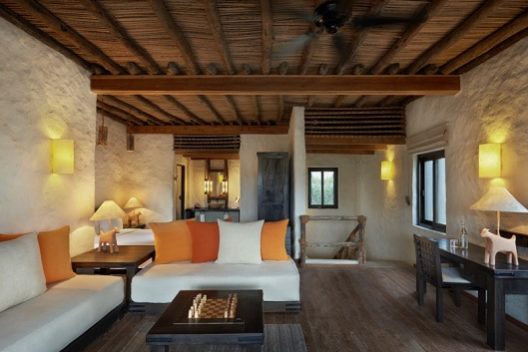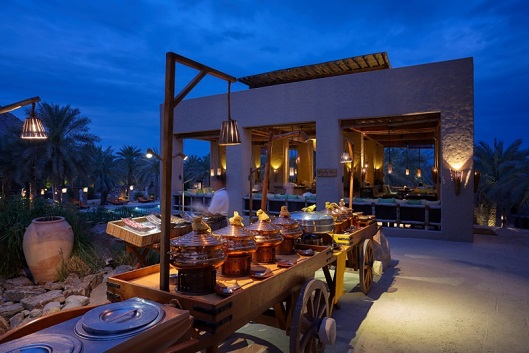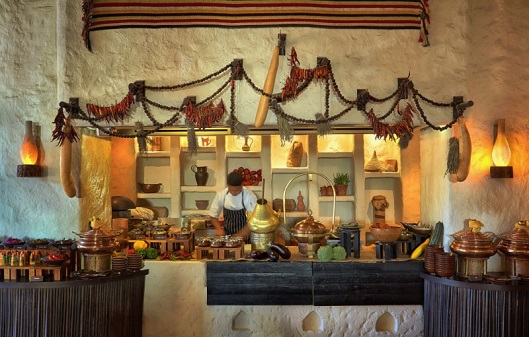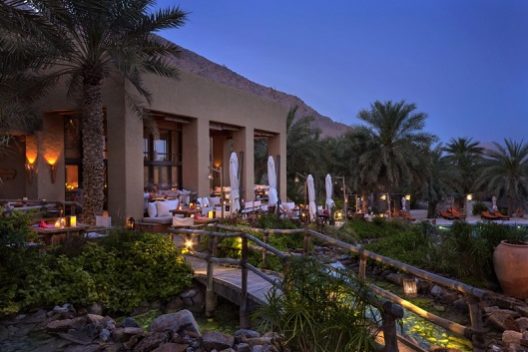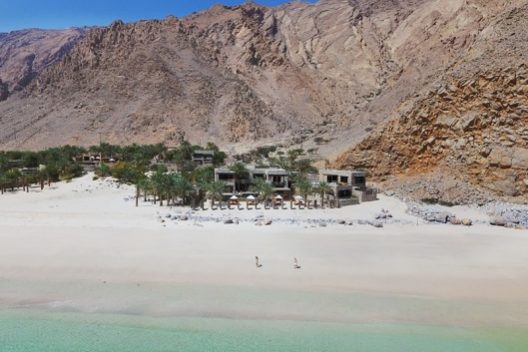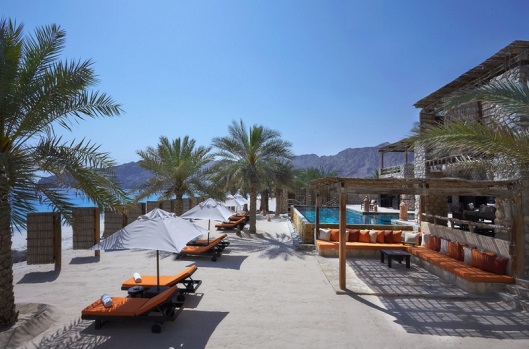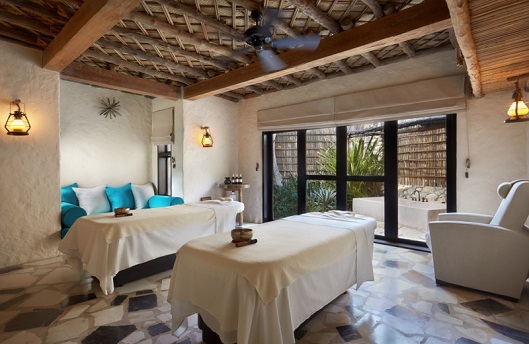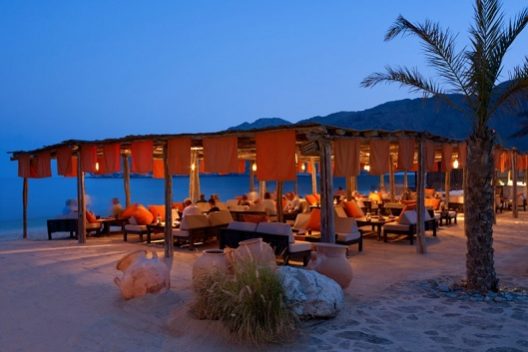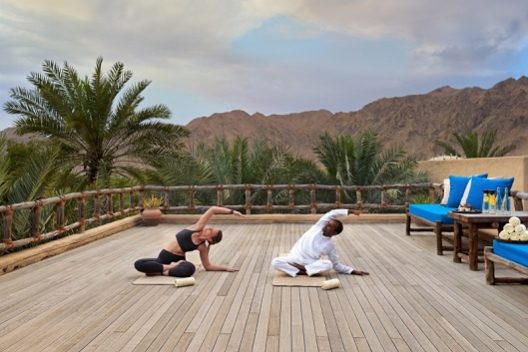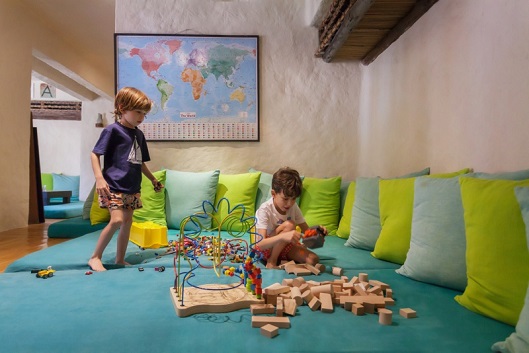 At a glance
Located in a setting of biblical proportions, in a bay protected by the rugged Hajar Mountains and fronting onto a 1.6km pristine powder beach, Six Senses Zighy Bay exemplifies the expression: remote but easily accessible.
Traveling from Dubai, the scenic two-hour journey culminates in a spectacular arrival that promises of the many unique experiences that are to follow. There is a choice of arrival: from the rocky roadway down to the bay, or paragliding into the resort, which gives a new meaning to arriving in style! Making an entrance by speedboat from a neighbouring bay port is also an adventurous option on offer.
The resort offers one-and two-bedroom villas, and two spacious two-bedroom Retreats.
The ultimate four-bedroom Private Reserve, the Arabian Palace, emphasises total privacy and blissful personal environment: a resort within the resort.
As a refuge for mind and body, Six Senses Spa is a haven of calm and relaxation; a sanctuary for ultimate well-being. It is committed to delivering integrated wellness experiences, encompassing peacefulness, tranquility, fitness and health.
The spa combines locally inspired treatments, Asian therapies and bathing rituals together with innovative offerings from expert in-house and visiting wellness consultants.
Dining choices are diverse and experiences memorable at Six Senses Zighy Bay. Guests can immerse themselves in the rich culinary world of Arabia at the 'Spice Market' and 'Shua Shack', two venues which offer an authentic Bedouin dining experience. Memorable evenings are guaranteed at 'Sense on the Edge', a contemporary fine dining restaurant set high above the bay.
The 'Wine Cellar', unique 'Wine Tower', 'Zighy Bar', and beachside 'Mezzeria' all offer their services in-villa or at a personally selected location, where chefs will prepare something extraordinary and exclusive perfect for all special occasions. GEMS (guests experience makers) will make all the arrangements within a day's notice.
A magical destination for children of all ages, Six Senses Zighy Bay offers the Chaica's Club for children 4 to 11 to tailor activities specifically for their enjoyment, and allowing for parents to have a little quiet time! Chaica's Club offers water sports, sand castle building, treasure hunts, and learning about Arabian history and local culture.
The Al Feeteans's Club for teenagers offers adventure hikes, archery, raft building and abseiling - to name just a few activities!
Cinema Paradiso entertains the whole family, showing movies on the beach under a blanket of stars, with refreshing drinks and popcorn on the house during the cooler winter season.
Explore Arabic cooking with the resort's master chefs in the organic garden or Spice Market, depending on the season. Guests pick the fresh ingredients before learning and practicing details of the wholesome nature that is prevalent in Arabic cooking. For younger guests, cookies and cake making are great fun at the Chaica's Club!
We only make reservations on request, meaning our personalised offers are guaranteed to be the best available, and exclusive to our guests. Your reservation will be confirmed 24 hours after request. It then becomes definitive, and you will immediately receive an email confirmation with the details of your booking.
Enjoy the local area
Musandam is a landscape dominated by rugged mountains, hidden villages in wadis and, in Six Senses Zighy Bay's case, the crystal-clear waters of the Gulf of Oman. In such a dramatic setting, nothing about your stay here will be ordinary: indeed, even your entrance to the resort can be made by scenic four-wheel drive, speed boat or by paragliding in – 007 style. Choose a slow-life philosophy by hopping on a dhow cruise around the coastal fjords, indulging in locally-inspired spa treatments, or watching the stars of the silver screen under the stars at our beach cinema. For those in search of a little more adventure, the Musandam Peninsula is the perfect natural playground for adrenaline junkies of all ages – from to diving and snorkelling in the sea, hiking through the mountains and gliding through the skies. With over 70 experiences on offer, the resort's experiences team will be on hand to make sure that there's always something new to try during your stay.
Facilities
Optional Services

Activity planning
Airport transfers
Baby cot
Boat charters
Chauffeur service
Concierge Service
Doctor on a call
Dry cleaning service
Hiking
Personal trainer
Private chef
Private excursions
Private transfers
Private yacht rental service
Water sports services
Yoga or Pilates teacher

General

Air Conditioning
Bathtub
Breakfast included
Coffee maker
Concierge Service
Fans
Full use hotel facilities
Hairdryer
Heating
Housekeeping
Laundry Room
Minibar
Music System
Pillow menu
Safe
Smart TV
WIFI

Outside

Bar
BBQ
Dining Area
Garden
Outdoor furniture
Outdoor restaurant
Outdoor shower
Private pool
Sun Loungers
Sundeck
Sunshades
Swimming pool
Terrace

Linen & Supplies

Bathrobes
Bathroom amenities
Pool Towels
Slippers
Towels

Entertainment & Experiences

Board games
Boutique
Cinema
Fitness
Hammam
In house tennis
Kid amenities
Kidsclub
Library
Playground
Restaurants
Sauna
Spa
Steam room
Swimming pool
Tennis court
Water sports
Wine tasting
Yoga
Yoga mats

Remaining

Business facilities
Celebration venue
Sport and equipment rental