Fabulous boutique hotel with ten unique suites, beautiful roof terrace, a true Moroccan style in-house dining service and is located in Marrakech.
- 10 Unique suites
- Parking
- Air conditioning
- Rooftop restaurant
- Hammam Spa
- Rooftop terrace
- Pool
- Concierge services
- Lounge with fireplace
- Spa Pool
Unique hideaway
Ryad Dyor is a fabulous boutique hotel in Marrakech featuring ten unique suites, a private hammam, a beautiful roof terrace and a true Moroccan style in-house dining service. Ryad Dyor combines three riads into one, connecting them through the rich patios and the rooftop. This results into a cozy and harmonic labyrinth of serene courtyards, dreamlike suites, multi-leveled terraces and typical Moroccan verandas.
This particular boutique hotel has been conceived by holiday architecture designers Alberto Cortes and Yvonne Hulst. The design duo has a growing portfolio of successful elegant boutique hotel businesses spanning three continents, each characterized by an eclectic, ethnic-chic aesthetic, using natural and high-end materials, to create a concept of space that respects and becomes part of the local environment.
The riad's Hammam spa is a traditional steam room (or bathhouse) for two to four people, featuring heated marble benches and walls. A pure treat to unwind in after a long journey spent shopping in the Marrakech Medina.
Gallery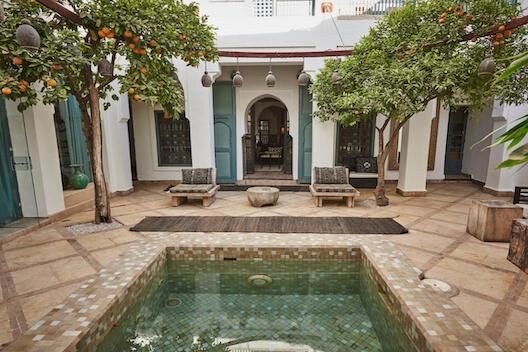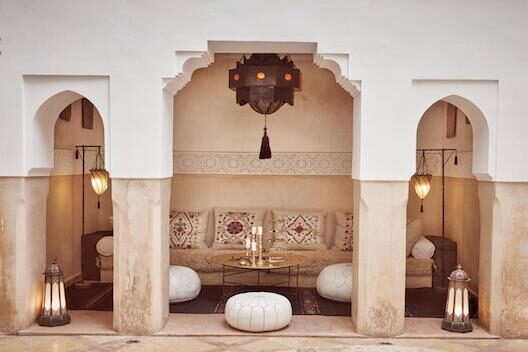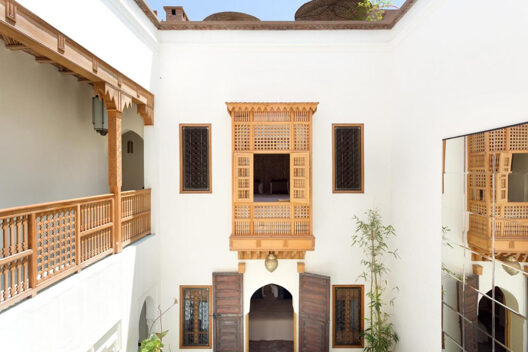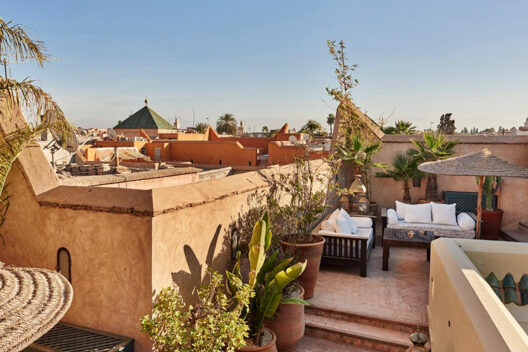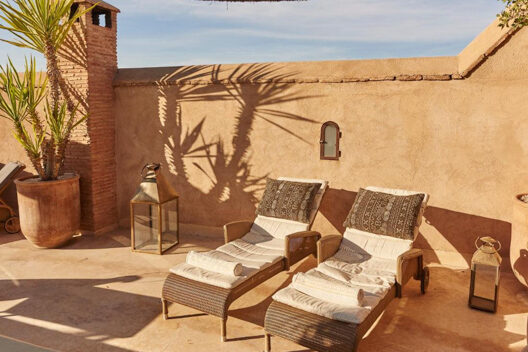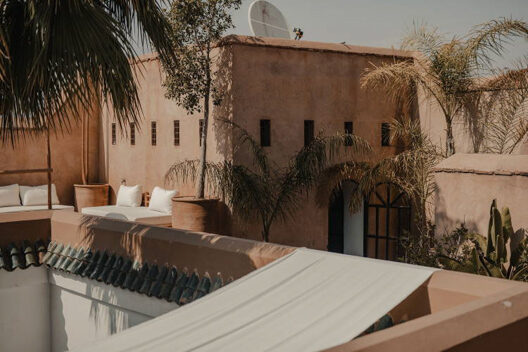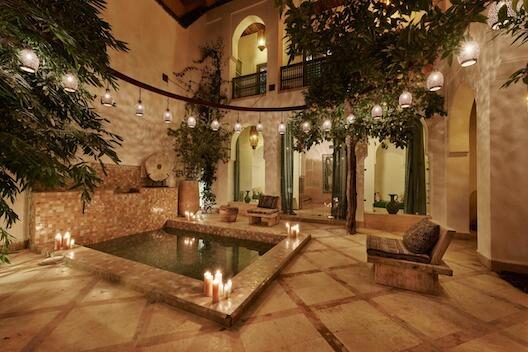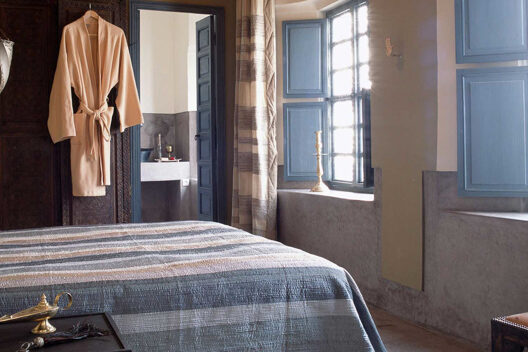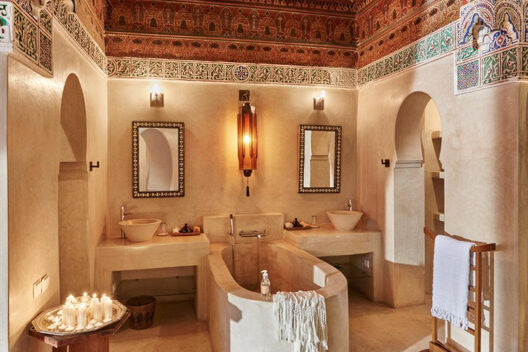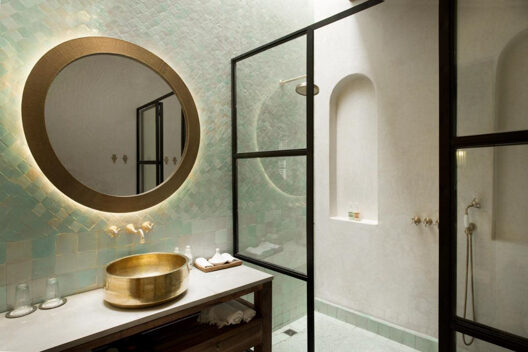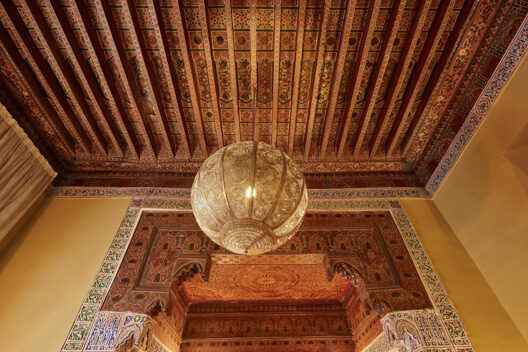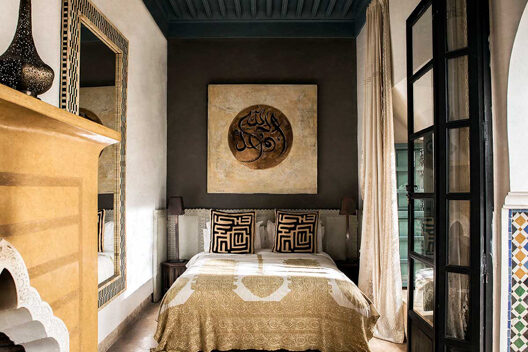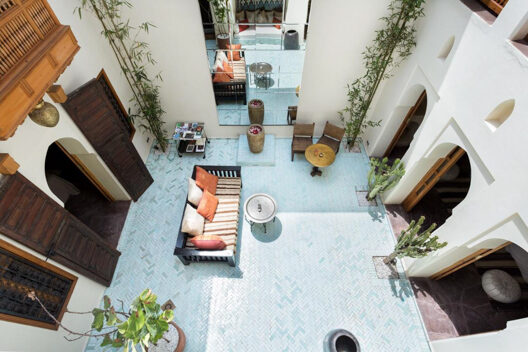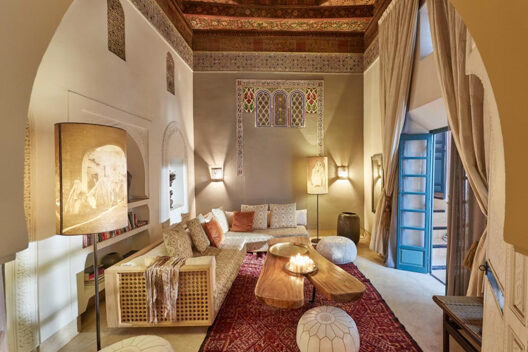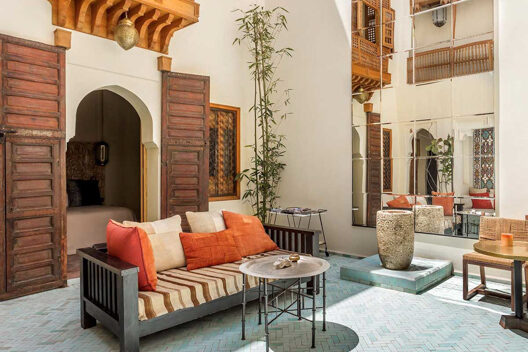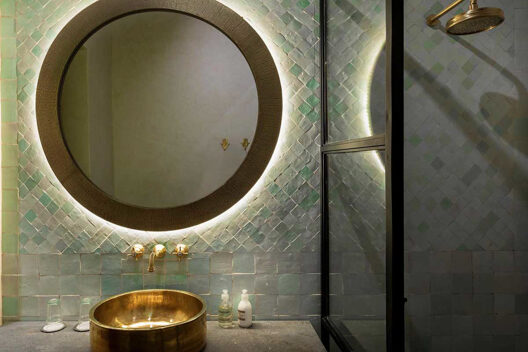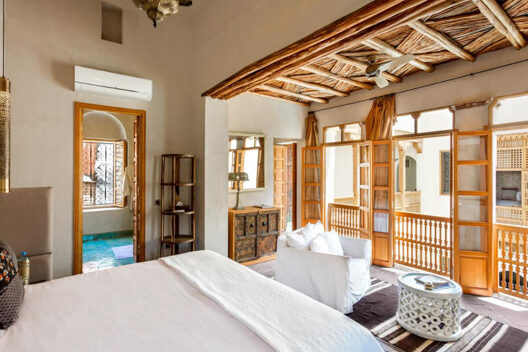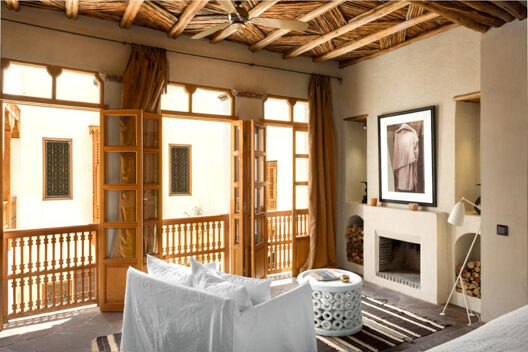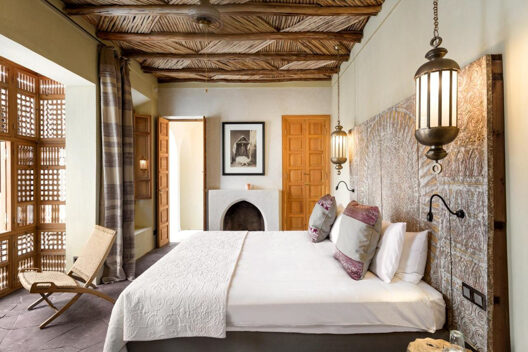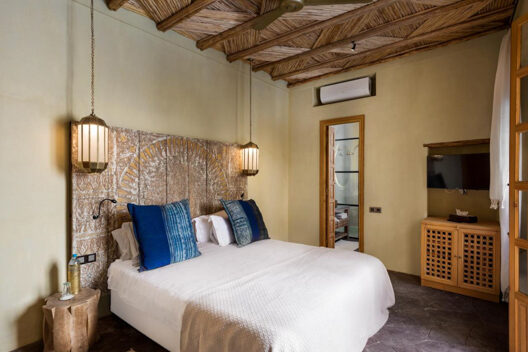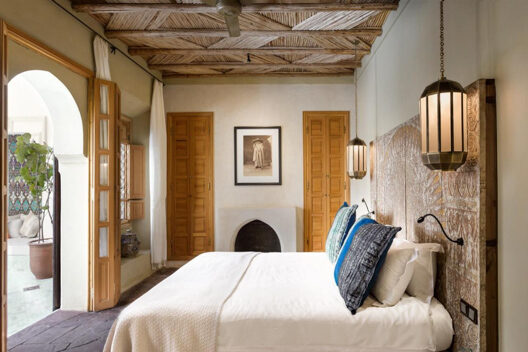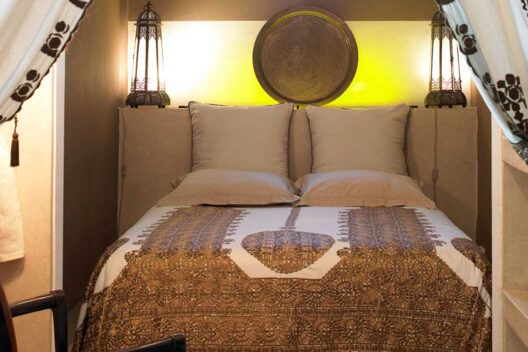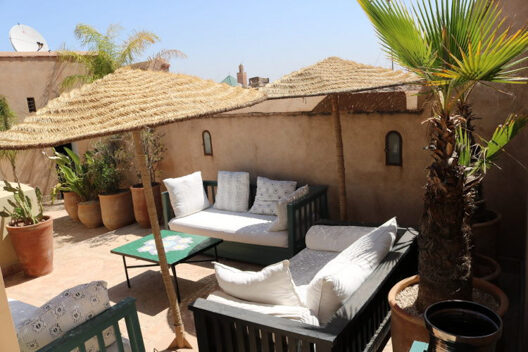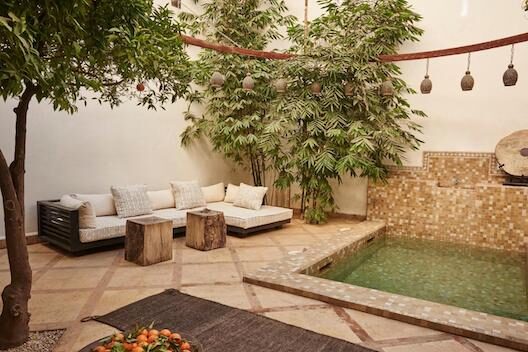 At a glance
A high-end boutique riad hotel in Marrakech that lives and breathes the art of the most luxurious experience with ten unique suites, a private hammam, a beautiful roof terrace and a true Moroccan style in-house dining service
Ryad Dyor offers a curated selection of unique rooms & suites, designed one by one exclusively for this romantic riad in Marrakech.
Start your day at the rooftop with a perfect breakfast of local breads, pastries, yoghurt, fruit and eggs and enjoy the beautiful view of the town.
Enjoy a relaxing hammam massage treatment, relax in the hot tub for two or cool off in the hotel plunge pool in the courtyard.
The exceptional chef of the hotel will serve you typical Moroccan dishes, cooked with fresh, handpicked products from the daily market.
Enjoy at one of the three typical Moroccan rooftop terraces. One of the terraces is small and cozy, perfect for private gatherings and relax. The other one combined rooftops are spacious and open to the skies of the city, and are among the best read rooftop terraces in Marrakech. Great for the views an the sunsets.
Listen to the muezzin calling for the prayer, smell the delicious aromas of Moroccan delights in the evening breeze and admire the stunning views only a few riads can offer.
Breakfast will be served at the rooftop too, but only for guests of the hotel and runs till 12 in the morning. Lunch will be served from 12 pm till 6 pm. In the afternoon you can order a high tea. Dinner will be served from 6.30 pm .
Hotel check-in time from 2 pm and check-out time from 7 am till 11 am.
We only make reservations on request, meaning our personalised offers are guaranteed to be the best available, and exclusive to our guests.
Enjoy the local area
Ryad Dyor boutique hotel is located in the authentic, traditional Sidi Ben Sliman neighborhood, in the northern part of the Marrakech Medina. It's five minutes away from the souks, very close to the famous "Jemaa El Fna" square and approximately 15 minutes drive from Marrakech-Menara Airport.
Marrakech is the city of the thousand faces: where are many ways to experience it, and every turn in the way might take you to a whole new world of history, glamour and fantastic secrets in the Medina. Alberto Cortés has curated, specially for the guests, a unique and special list of his favorite hotspots in Marrakech, such as Moroccan cafés and restaurants, antiques, carpet shops and singular designer stores.
Facilities
General

Air Conditioning
Bar
Breakfast included
Coffee maker
Concierge Service
Full use hotel facilities
Hairdryer
Housekeeping
Minibar
Safe
WIFI

Optional Services

Airport transfers
Babysitting
Concierge Service
Cooking class
Dry cleaning service
Room service
Shuttle service

Linen & Supplies

Bathroom amenities
Pool Towels
Towels

Outside

Garden
Parking
Rooftop bar
Terrace

Entertainment & Experiences

Hammam
Restaurant
Sauna
Spa
Swimming pool