Romantic 19th century architecture seamlessly wedded to contemporary interiors reflects the inimitable Six Senses style. The resort sits within the beautiful UNESCO World Heritage-listed Douro Valley, and delivers the ultimate Douro wine and spa experience.
- Sixty Rooms and Suites
- Eco-friendly
- Wine Library
- Outdoor swimming pool
- Six Senses Spa
- Restaurants
- Fitness Centre with aerial Yoga Studio
- Quinta Bar and Lounge
- Heated indoor pool
- Private, destination dining, picnics
- Pool bar (seasonal)
- Organic garden and Earth Lab
- Activities and adventures
Vine-covered rolling hills carved away by the majestic River Douro
Six Senses Douro Valley is magnificently located at the centre of a UNESCO World Heritage site. The resort fronts directly onto the River Douro, which lazily winds its way through the world's oldest demarcated wine region. The estate covers 19 acres, and offers 60 rooms, suites and villas. Three distinct dining settings highlight the very best the local region's produce, and, of course, each has a dedicated wine cellar featuring local vintages.
The Six Senses Spa comprises of ten treatment rooms, indoor and outdoor pools, and a gym. The spa offers speciality and local therapies, and multi-day programs. An outdoor yoga pavilion is ideal for both individual and group practises. The sun-kissed Douro valley lies at the heart of the region, and offers a spectacular variety of activities and excursions including walking and hiking trails, canoeing and kayaking, river cruises and wine tastings.
Gallery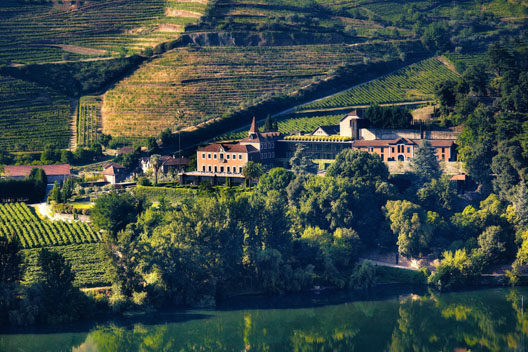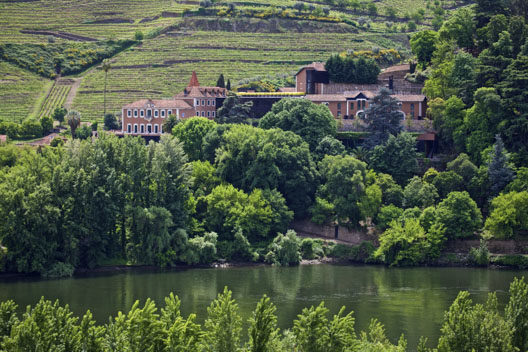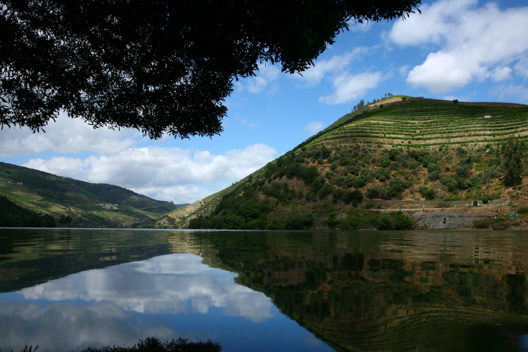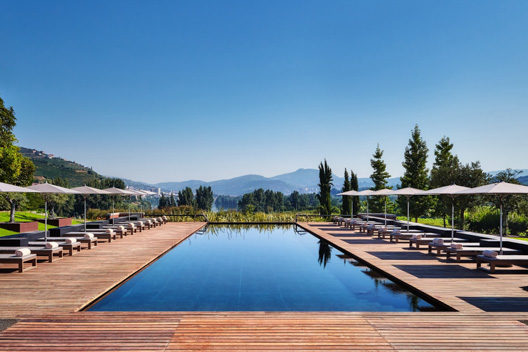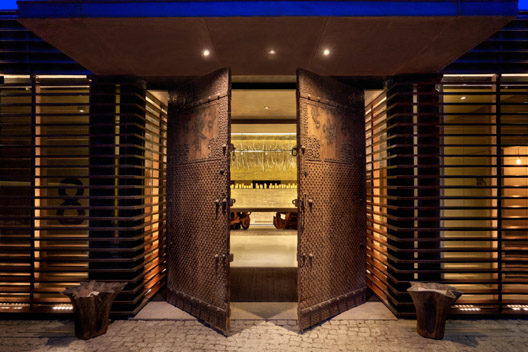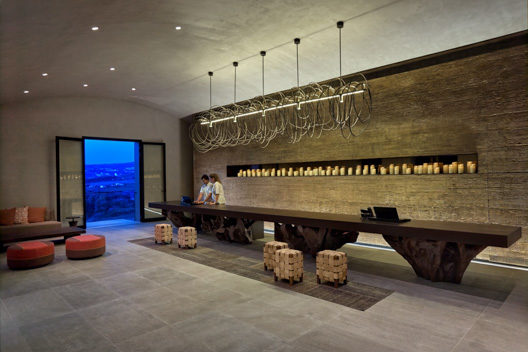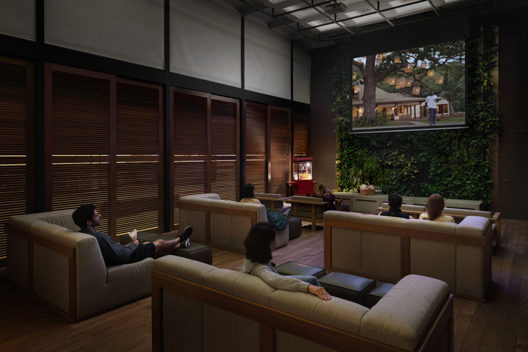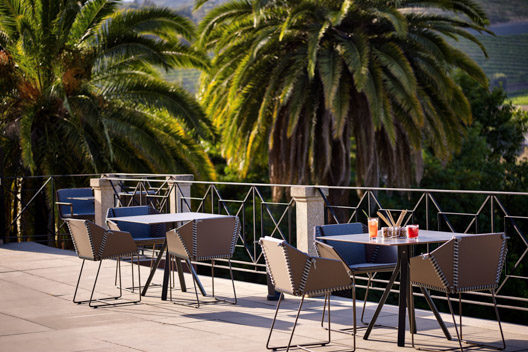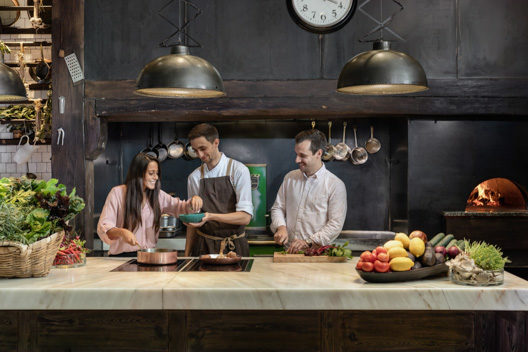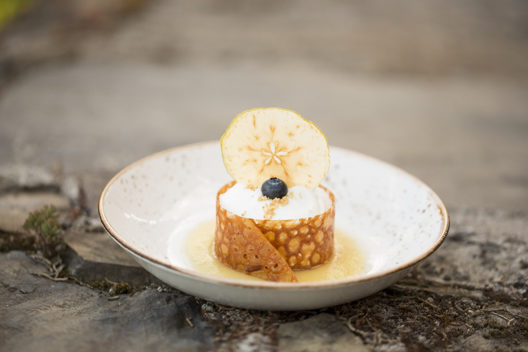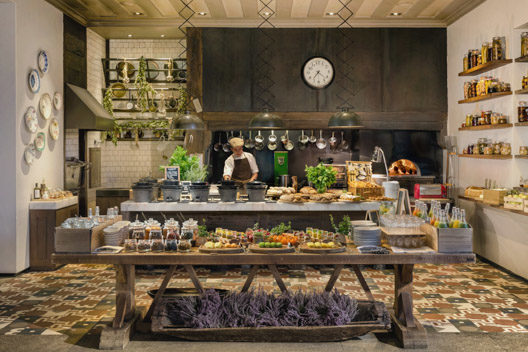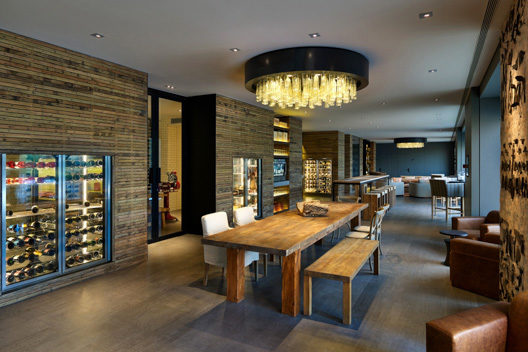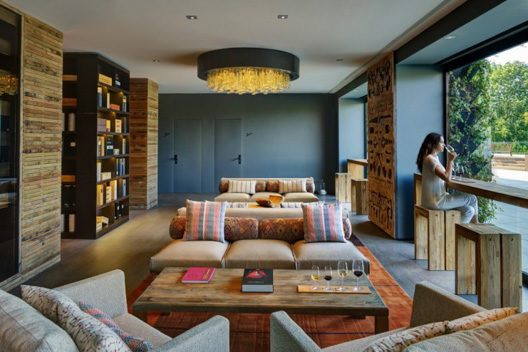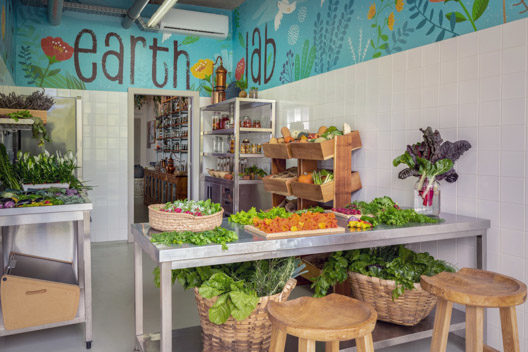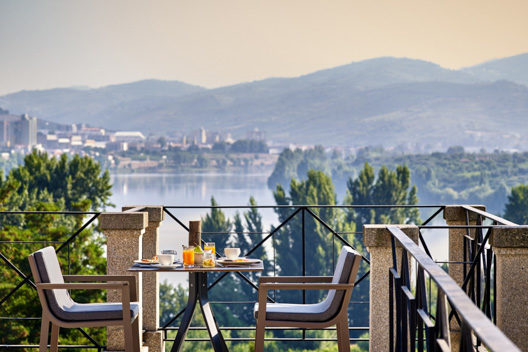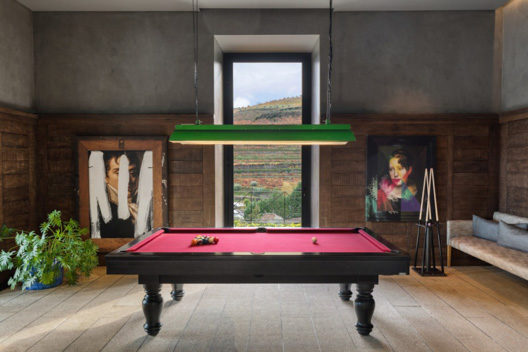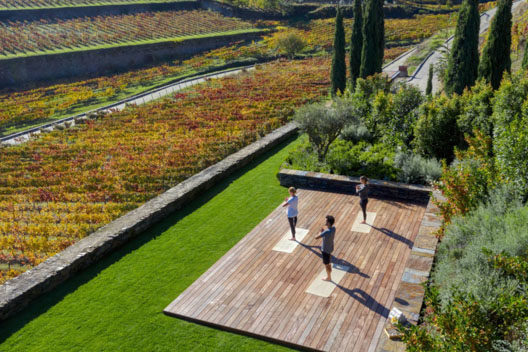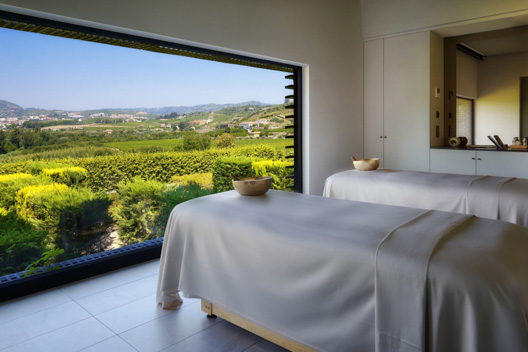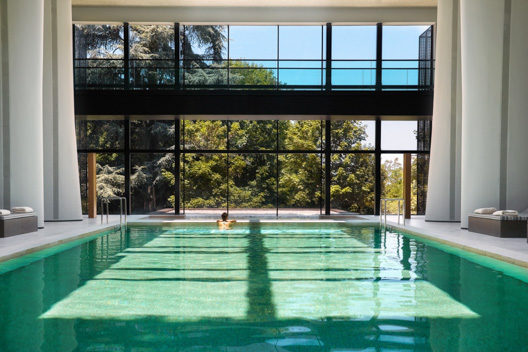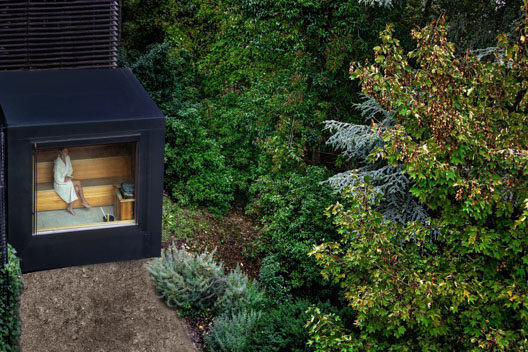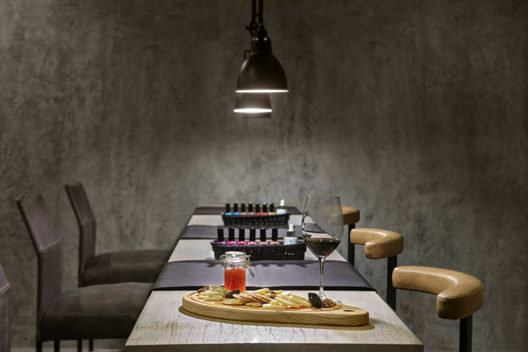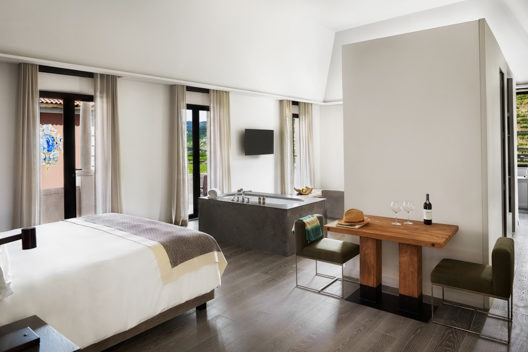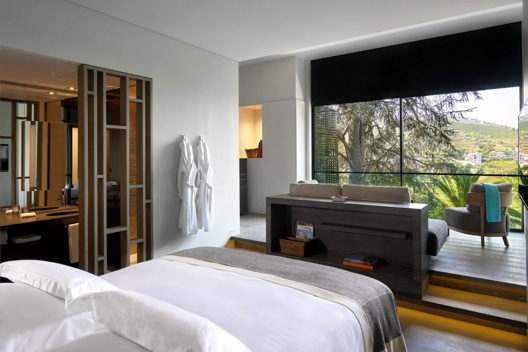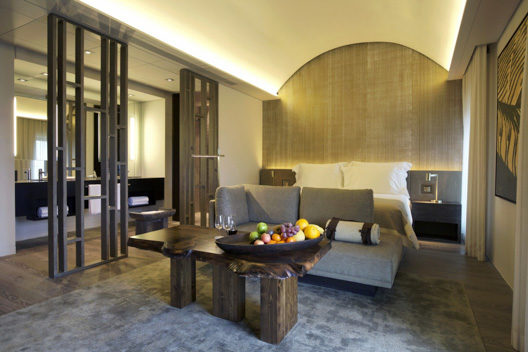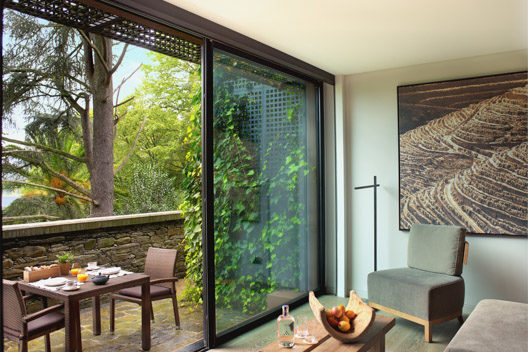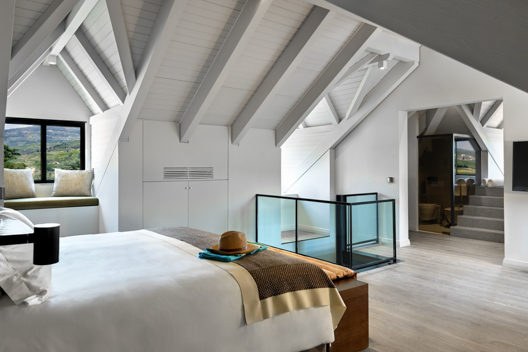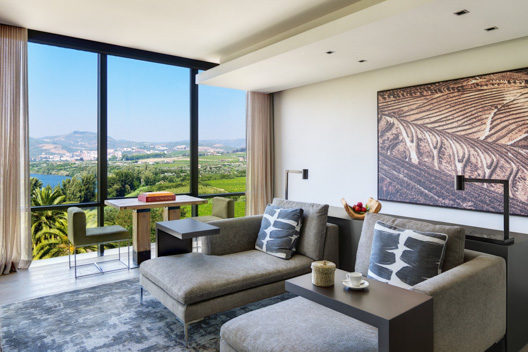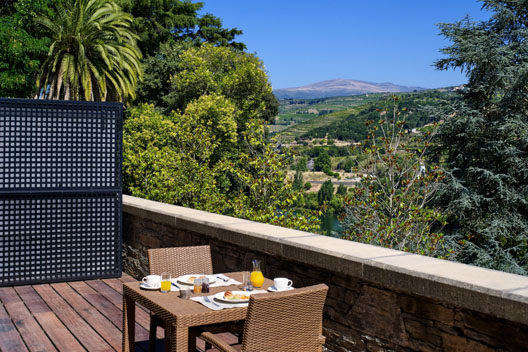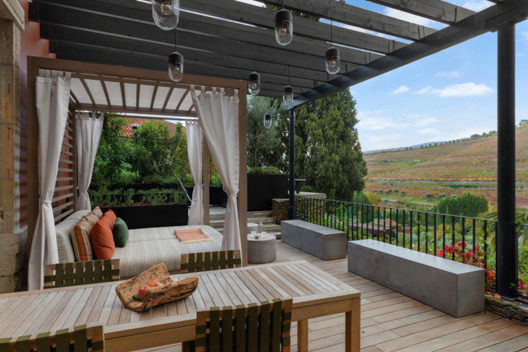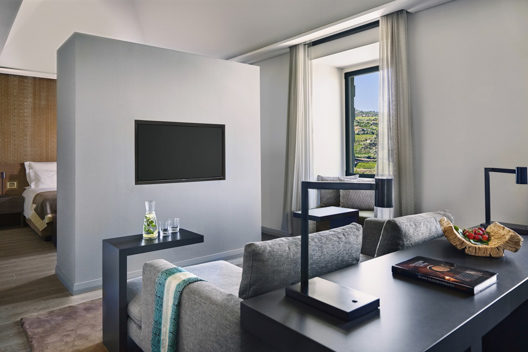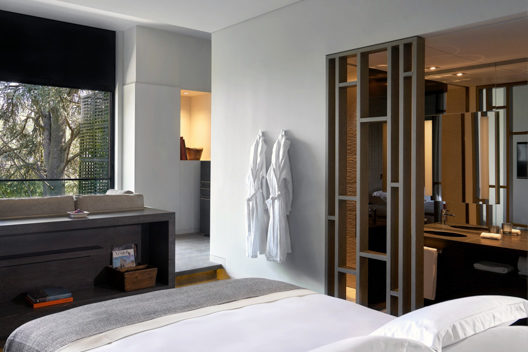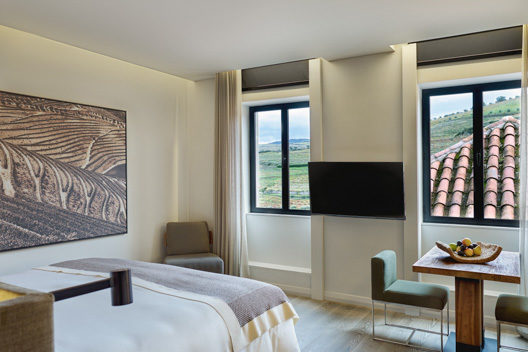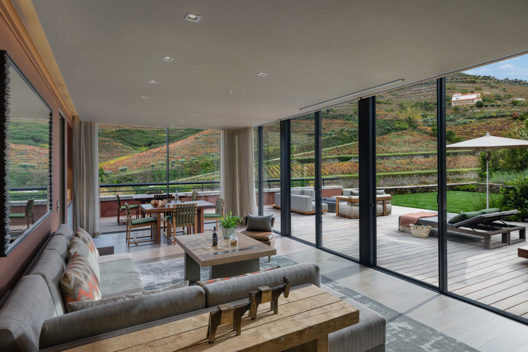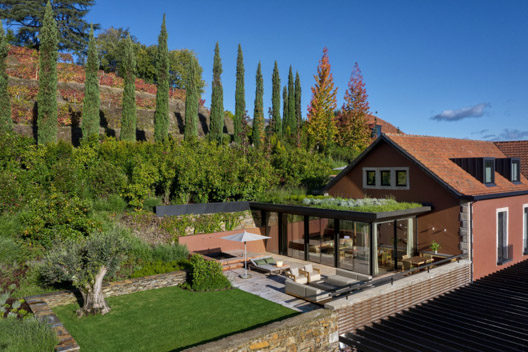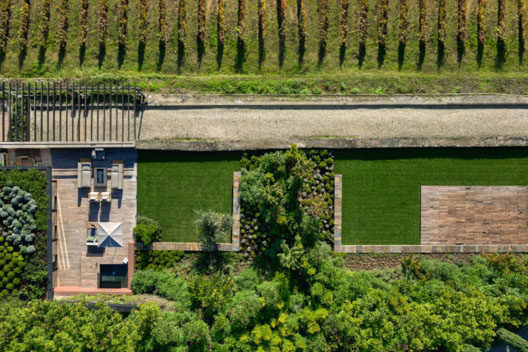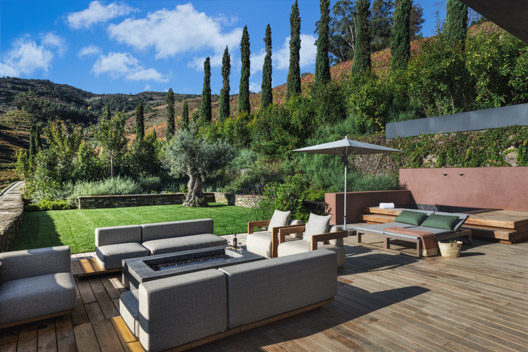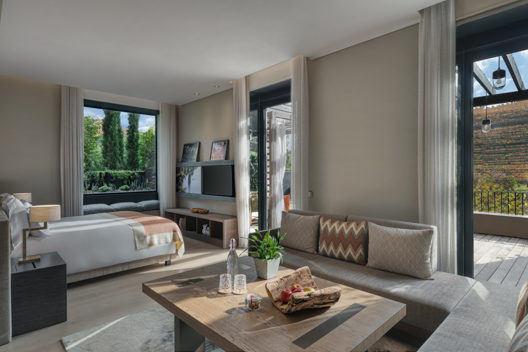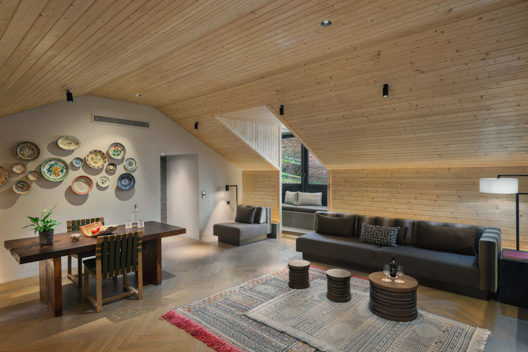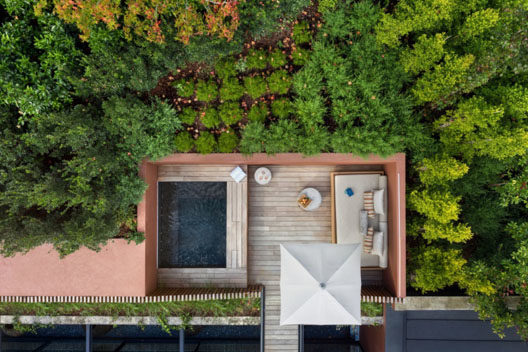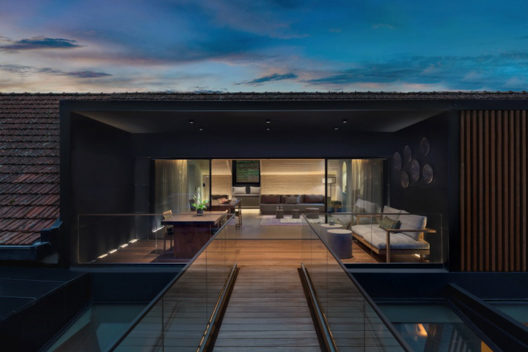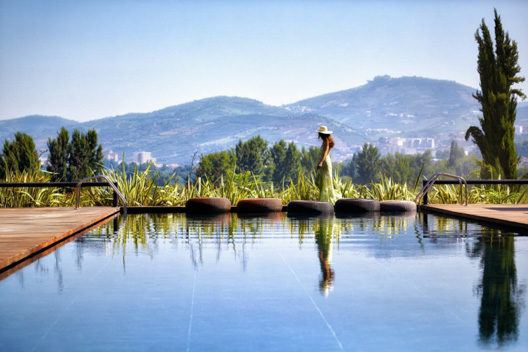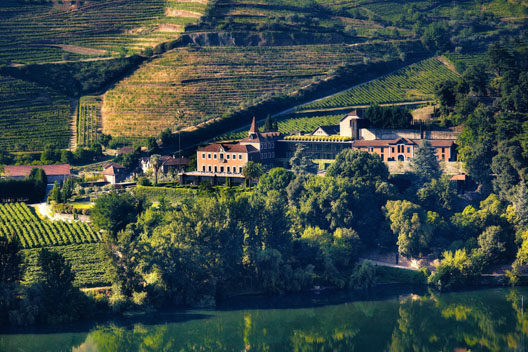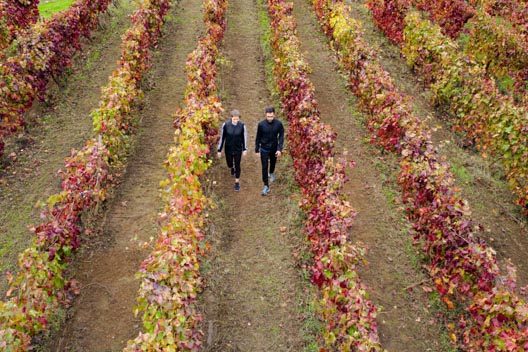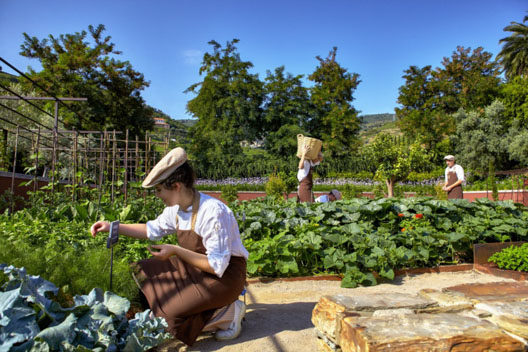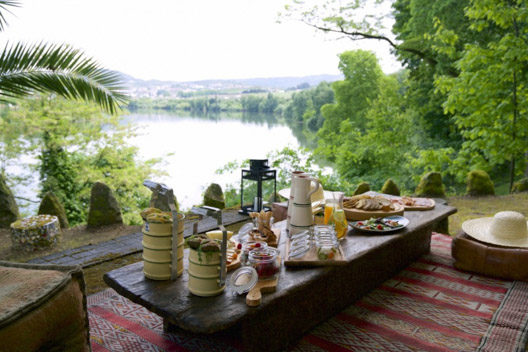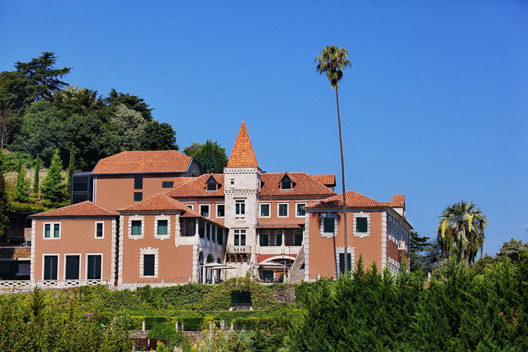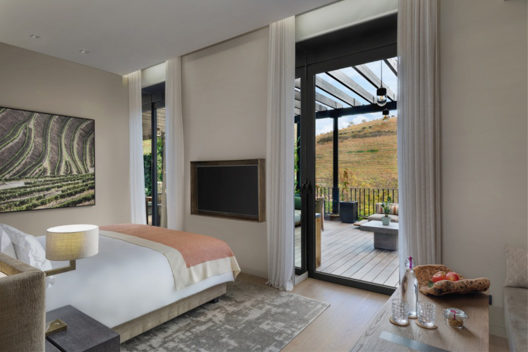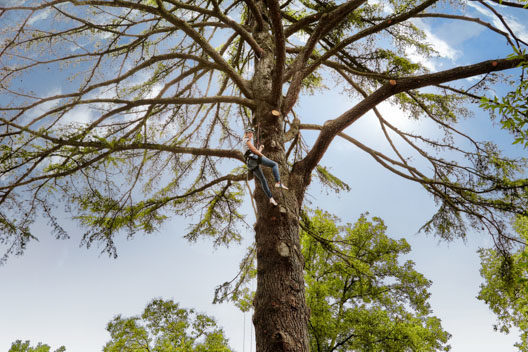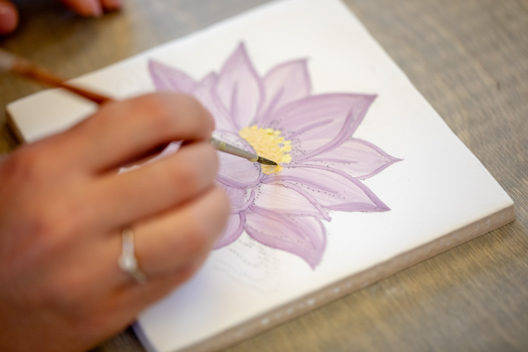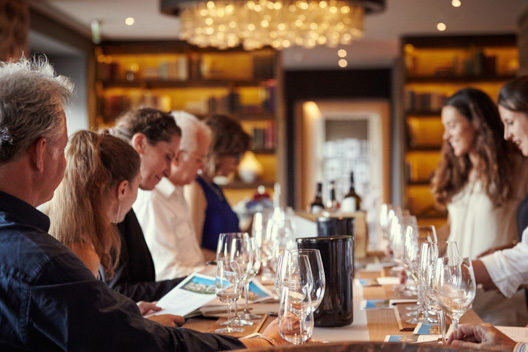 At a glance
Luxury 19th century wine estate, located within the beautiful UNESCO World Heritage-listed Douro Valley.
Set overlooking the River Douro, winding its lazy way through this oldest wine-producing region in the world. This serene setting is within easy reach: just 125 km from Oporto International Airport.
Six Senses Douro Valley comprises of 60 accommodations, which range from Quinta Superior Room and Quinta River Room, to spacious suites. Fully climate controlled, they offer king or twin beds and a host of personal comforts such as non-allergenic pillows, Wi-Fi, tea and coffee facilities, mini bar and flat-panel television with satellite channels.
Start the day with a healthy breakfast buffet at the Open Kitchen and Terrace. They're open throughout the day and featuring seasonal menus of local and regional dishes. There's an open cooking station complete with wood-fired oven for bread baking and traditional oven dishes, and cooking classes can be arranged.
The relaxing and fully-stocked Pool bar operates throughout the day, with service ceasing at sunset. The bar usually opens in mid-May, and runs until the end of September.
Relax at the ecologically-friendly 2200 m2 Six Senses Spa complete with 10 treatment rooms, saunas, a heated indoor pool with water jets, refreshment bar and gym Nail Bar (which offers wine and cheese tastings during the treatment). There is a range of locally-inspired therapies, including grape and citrus fruit based treatments.
An organic herb and plant garden provides key ingredients that are used in spa treatments. In addition to the external pool, a large outdoor yoga deck blends beautifully with nature and is ideal for both individual sessions and group training.
Explore the Alchemy Bar, where potions of herbs, salt, grapes and a range of exotic ingredients are individually blended for scrubs and masks.
As the heart of the resort, the Wine Library & Terrace features an eclectic collection of local materials and furnishings to create an authentic Douro Valley experience. It is also a pre-dining rendez-vous with a tempting selection of local tapas items and self-service wine tasting ideal for learning, imbibing and celebrating.
On the terrace outside the Wine Library you will have the pleasure of enjoying vintage films on screen every Friday night during the hot summer nights.
Quinta Bar and Lounge will operate from late morning on, evolving into an intimate, cosy environment as the day draws to a close.
Dining options are a celebration of the region with much of the produce coming from the verdant valley and surrounding countryside. An organic garden of vegetables and herbs is located right on the estate. Fresh ingredients are harvested only as needed, assuring ultimate freshness and flavour.
The dining room opens in the evening and is a place where guests can enjoy the huge fireplace and tasting menus, specially designed by the Chef and with accompanying wine pairings suggested by the wine team.
The Feno pool terrace restaurant is open every evening from Tuesday to Saturday during the glorious summer nights in the Douro.
Join in with a variety of activities and adventures, including a gourmet river cruise and explorations of historic wineries and hidden gems of the region. Be a winemaker for a day and try your hand (or feet!) at grape stomping, if in season.
Sustainability is top of the agenda, with numerous practices in place to minimise negative and embrace positive environmental impact. Each initiative embodies the Six Senses environmental commitment. Locally sourced and environmentally sound products are favoured, with suppliers encouraged to reduce packaging and deliver in bulk to reduce waste and greenhouse gas emissions.
Rates shown, represents the start night rate in low season during weekdays from € 325,- euro and during the weekends € 375,- euro. Breakfast is not included in the rates.
We only make reservations on request, meaning our personalised offers are guaranteed to be the best available, and exclusive to our guests. Your reservation will be confirmed 24 hours after request. It then becomes definitive, and you will immediately receive an email confirmation with the details of your booking.
Enjoy the local area
Golden by name, the sun-kissed valley 'Douro' is also golden by nature. The River Douro flows through amber-hued vine-filled terraces, and the region, which boasts three world heritage sites, offers unforgettable experiences in a totally unique natural landscape. The Guest Experience Makers at Six Senses Douro Valley are on call to present you with a host of options. They can arrange a trip to the prehistoric rock art sites in Côa Valley and the Douro International and Alvão parks; visits to some of the oldest wineries in the world; excursions by foot or vehicle to picturesque villages, historic churches and castles; and cruises and water activities on the river.
Located 125 kilometres from Oporto International Airport (OPO), the scenic drive to the resort, along winding roads which pass many examples of the region's historic architecture, is one of Europe's most captivating.
Unique experiences on offer:
• Partake in a variety of wine making activities including wine and dine river cruises, interactive oenology courses, visits to nearby wineries where you will meet the winemakers and have the opportunity to be a winemaker for the day.
• Although it only comes once a year, stomping grapes during harvest time in September and October, barefoot in stone lagares (granite stone tanks) is an experience worth waiting for • Take a walking tour with a private guide around the Douro Valley, or speed the pace on an electric bicycle. • Have a look at the Earth Lab, a place where every Six Senses property showcases their sustainability efforts to reduce consumption, produce locally and support communities and ecosystems. The venue was named Earth to celebrate our home and source of all life, and Lab for laboratory, experimentation, innovation and exploration.
• A fun way to practice mindfulness, book your spot at one of the lovely tile-painting workshops, a joyful and unforgettable moment where guests can learn and practice the traditional method to paint Portuguese ceramic tile azulejo and take home this personalised souvenir.
Facilities
Optional Services

Activity planning
Airport transfers
Baby cot
Babysitting
Butler service
Concierge Service
Cooking class
Doctor on a call
Hiking
Laundry service
Massage services
Personal trainer
Private chef
Private excursions
Private transfers
Room service
Wedding service
Wine tasting

General

Air Conditioning
Butler service
Coffee maker
Elevator
Flatscreen TV
Hairdryer
Heating
Housekeeping
Minibar
Safe
WIFI
Wine cellar

Outside

Bar
Dining Area
Garden
Outdoor restaurant
Parking
Sun Loungers
Sunshades
Swimming pool
Terrace

Linen & Supplies

Bathrobes
Bathroom amenities
Pool Towels
Slippers

Remaining

Bicycle rental service
Celebration venue
Pets allowed

Entertainment & Experiences

Board games
Cooking class
Fitness
Football Table
Hammam
Library
Private excursions
Restaurants
Sauna
Spa
Steam room
Swimming pool
Wine tasting
Yoga