Quiet and luxury country villas with private pool surrounded by vineyards and olive groves, near the beach.
- Wine -hotel- estate
- Fine dining restaurant
- Three bedroom villa
- Full equipped kitchen
- Private garden
- Terrace with dining area
- Private pool
- Hotel pool bar
- One hotel outdoor pool
- Breakfast included
- Two hotel indoor pools
- Winery
- Access to wellness
- Parking
- Hotels private beach
- Hotels library
Nature, superb wine and olive oil, superior gastronomy
Meneghetti Wine Hotel & Winery is located in Istria, Croatia 's most developed tourist region. Within a small geographical area one can find a wealth of natural beauty, cultural monuments, UNESCO world heritage sites, and gastronomic delights.
Located amidst untouched nature, the Hotel offers luxury and unique privacy, sophistication and elegance in its architecture, with wooden beams and floors, modern and antique furniture that evoke the atmosphere of the past enhanced with modern amenities, creating the perfect setting for an ideal vacation.
Located 1.9 km from its own beach, it spreads across 385.000 m2 of olive groves and vineyards, forests and meadows, surrounded by lush Mediterranean vegetation.
The restaurant is among the best in Croatia and in the wider region. The small winery produces wines which are now recognisable across Central and Southeastern Europe. Meneghetti olive oil is repeatedly year after year included in the list of 50 best olive oils in the world.
The hotel offers also three swimming pools, wellness, rooms, suites and residences.
Spacious Villas with private pools each provide 2 living rooms and 3 bedrooms with En-suite bathrooms, spread across 225 sqm of indoor space over two floors. Villas, which stylishly combine antique and modern furniture, can also be used as a combination of one-bedroom and two-bedroom accommodation, connected (or separated) by an internal door.
Each Villa terrace offers a view of the Meneghetti vineyards and expands into a garden, ideal for lounging by a private pool.
Gallery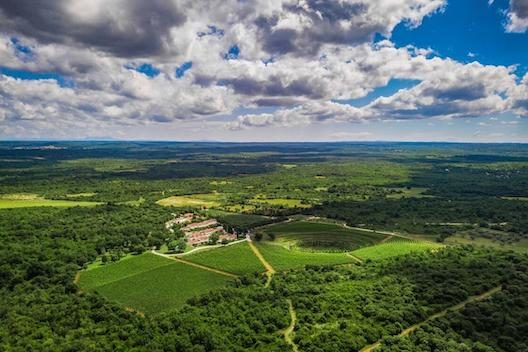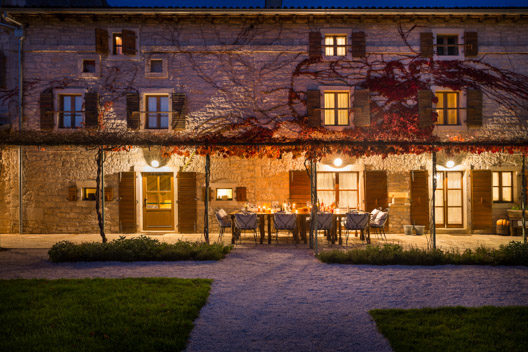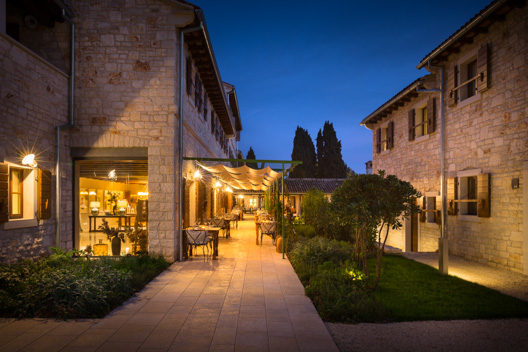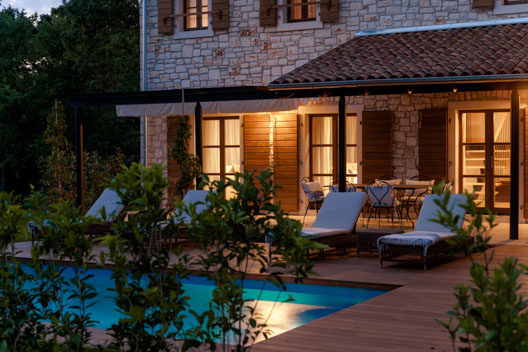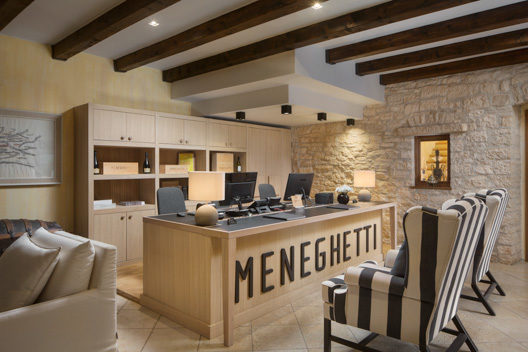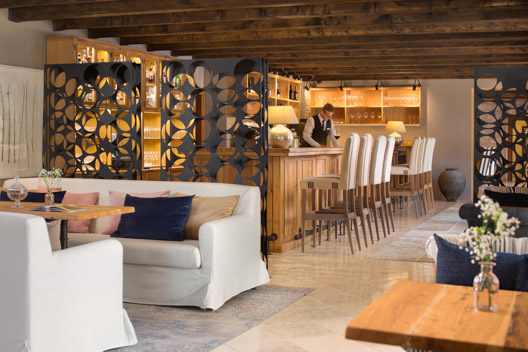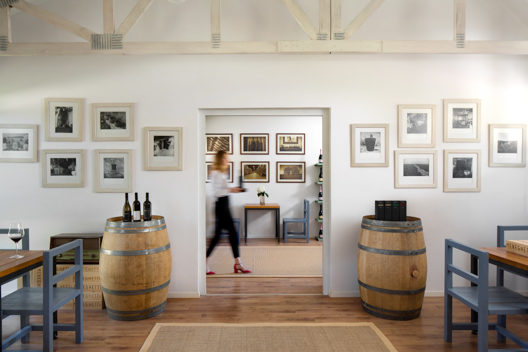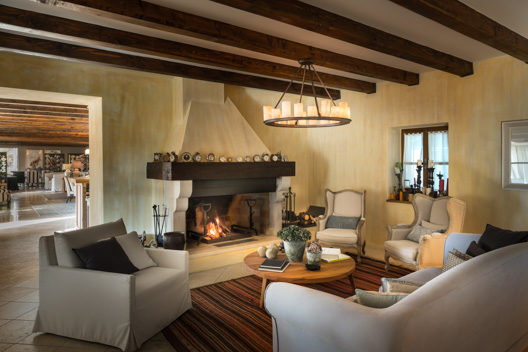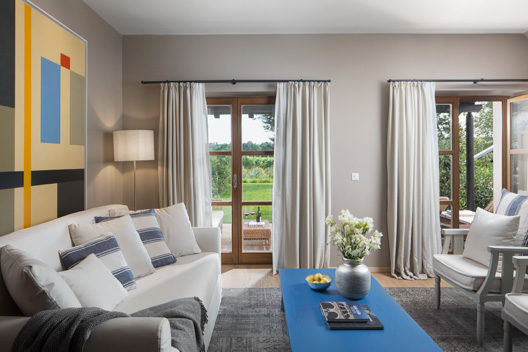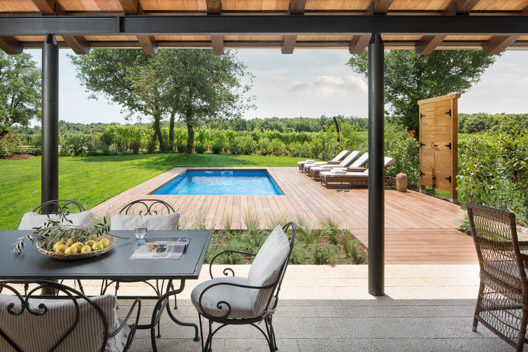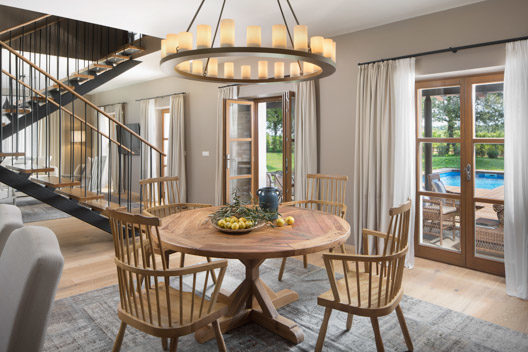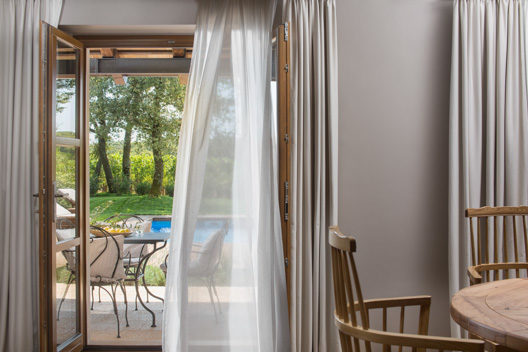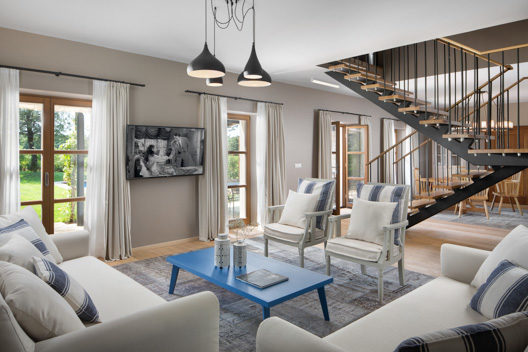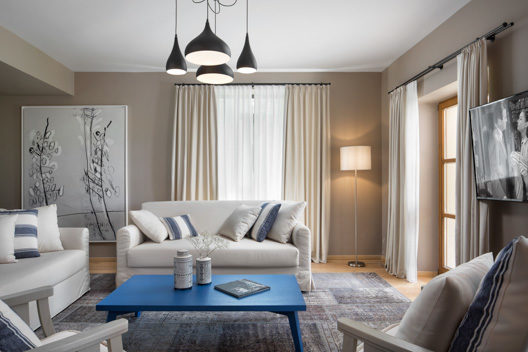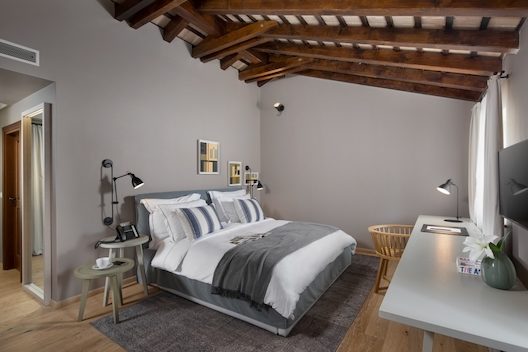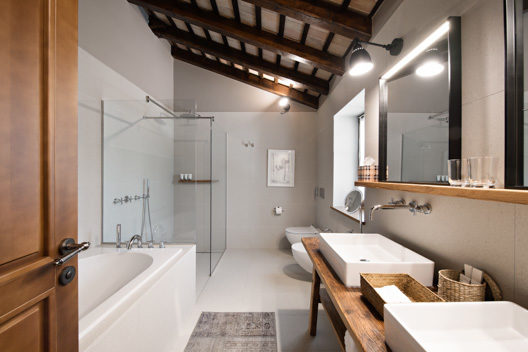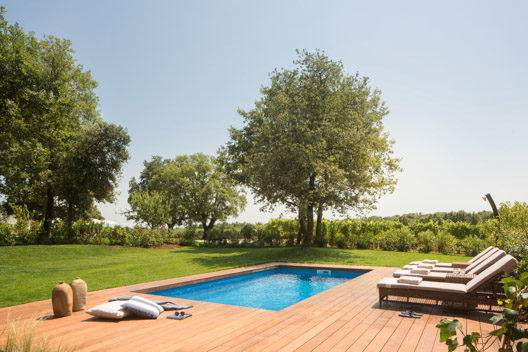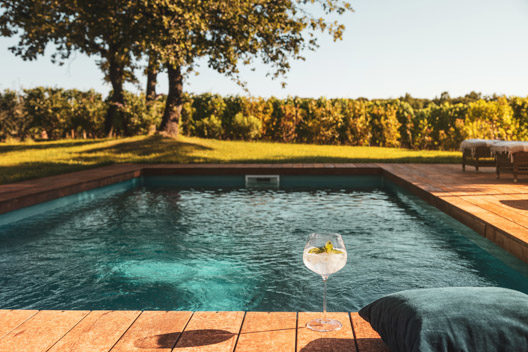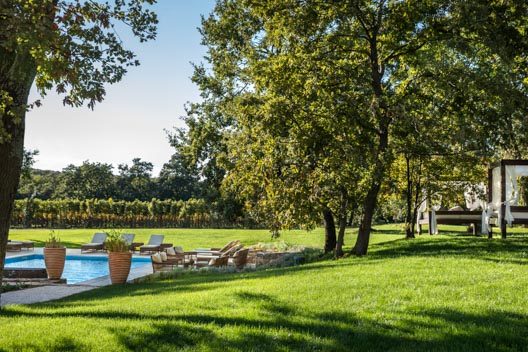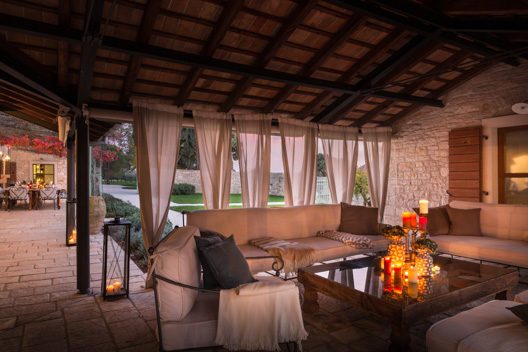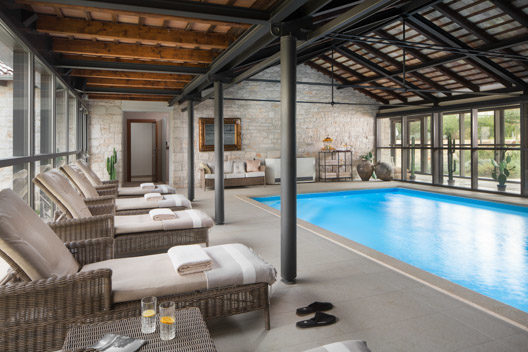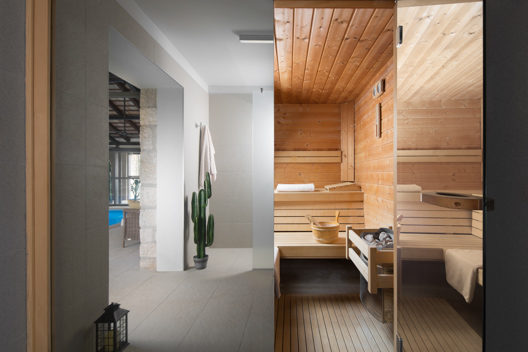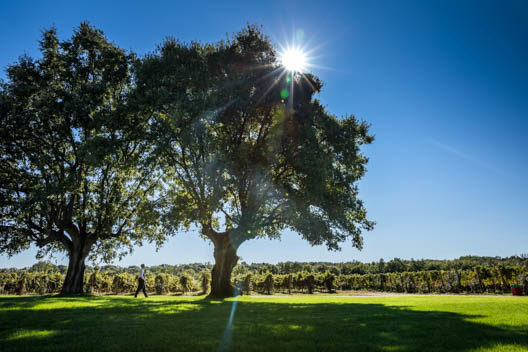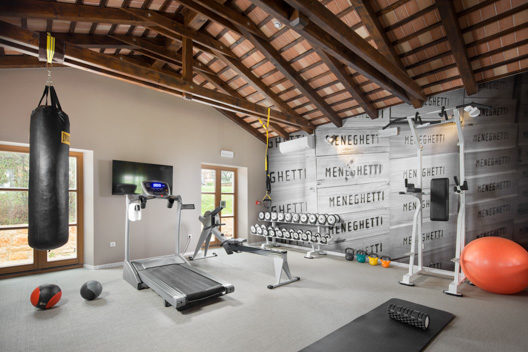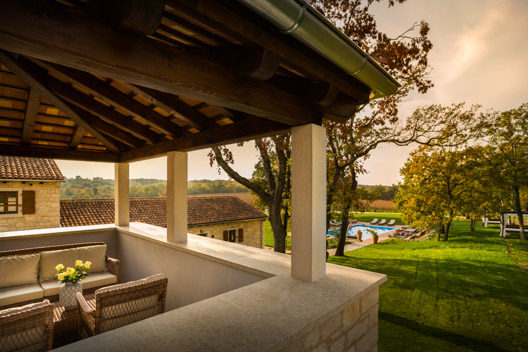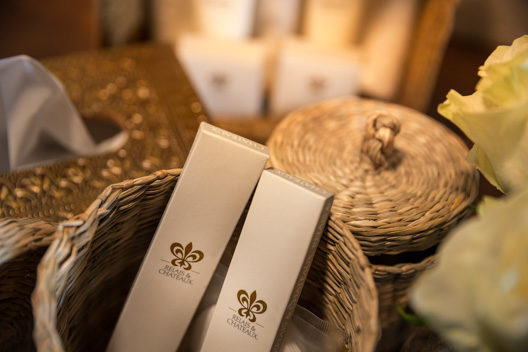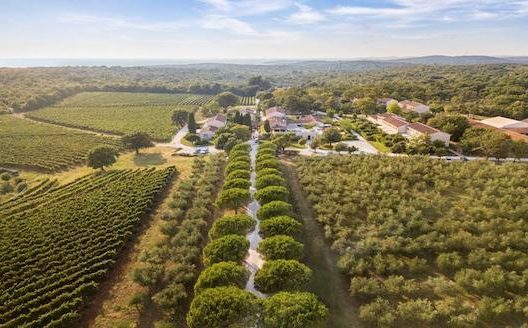 At a glance
Superbly equipped, the luxurious Meneghetti villas offer three bedrooms, a living room over 225 m², as well as a terrace, garden, and a pool, making them the perfect choice for a family vacation in complete privacy. The villas are built to respect the traditional architectural shape, design, and unique way of life.
There are six villas with private pool: One combines a one bedroom residence and a two bedroom residence with pool and the the other combines three bedroom residences with 1 or 2 pools.
Start your day with the generous breakfast. There is a choice of homemade bread, croissants, fresh orange juice, tea, coffee and made to order eggs.
Relax your body and mind in the peaceful oasis at the Meneghetti hotel. Spoil yourselves in our Energy Clinic Spa center where you will find relaxing massages, nurturing body treatments, and anti-stress sauna.
For active relaxation visit the fitness area, indoor pool, and two outdoor pools with sundecks. In the summer season enjoy swimming in the Adriatic Sea on the beautiful Meneghetti beach with a beach bar located close to the estate.
The pool bar, surrounded by beautiful vineyards, guarded by hundred years old oaks, is to best place to enjoy a colorful cocktail or a light meal from the pool bar menu.
Enjoy dinner in the restaurant, wine in the lounge bar or find solitude at the private beach with a glass of excellent Meneghetti sparkling wine.
All the dishes are creatively presented and expertly made, prepared from fresh, authentic, and local ingredients chosen seasonally. Along with the amazing dishes try appropriate wines which the sommelier will recommend with pleasure.
Modern winery with annual production of more than 100,000 bottles of first-class wine. The winery includes a tasting room, the only place where one can purchase limited editions of Meneghetti wines from the estate archive.
Something to celebrate? Rent the entire estate for the wedding ceremony which includes accommodation, welcoming of guests, dinner, and celebration. During the warmer months celebrate the wedding in the Meneghetti vineyards with 120 guests, and during the colder months in the hotel restaurant with 50 guests.
Experience the beauty of the landscape. Meneghetti offers bikes and Nordic walking equipment so you can explore Istria off the beaten path.
Three of the ground-floor residences are suitable for wheelchair users. Cots for children up to three years old are available free of charge, and a babysitting service is available.
Check in from 3 pm and check out until 11 am.
Rates shown, represents the min standard rates per night per villa during low season. We only make reservations on request, meaning our personalised offers are guaranteed to be the best available, and exclusive to our guests. Your reservation will be confirmed 24 hours after request. It then becomes definitive, and you will immediately receive an email confirmation with the details of your booking.
Including in the rates; buffet breakfast, access to outdoor pool, outdoor heated pool, indoor pool, finnish sauna, and fitness center, shuttle to the Meneghetti beach within a preset schedule, yoga classes within a preset schedule, sunbeds and umbrellas at the pools and at the beach, service charge, VAT, Wifi, parking.
The private pools are heated in the period from May 15th till October 15th. During the rest of the year, the pools are heated upon request and against surcharge.
Not included; Tourist tax (mandatory): € 1,40 per person per day from 01.04. to 30.09. and € 1,00 per person per day during the rest of the year. Children up to 12 years of age are granted a discount of 100 % and children in the age between 12-18 years 50 % on the stated prices.
Supplement for pets (optional): € 50,00 per pet per night.
Cots for children up to three years old are available free of charge and a babysitting service is available.
Enjoy the local area
The Meneghetti estate is located in Istria, 1.9 km from its own beach. It spreads across 385.000 m2 of olive groves and vineyards, forests, and meadows.
The estate is situated 8 km from the picturesque medieval town of Bale/Valle that held an important role as a Roman fort.
Located 20 km from Rovinj, an impressive example of Venetian architecture and a magnet for tourists.Brijuni Islands National Park is nearby; only 15 minutes from Meneghetti to the departure port.
18 km away from Pula. The amphitheatre in Pula is among the six largest surviving Roman arenas in the world and among the 10 most beautiful ancient ruins in the world (The Guardian, 2015)
Driving distance to some European cities:
Trieste 1.20, Ljubljana 2.00, Venice 2.59, Zagreb 3.06, Milan 5.30, Vienna 5.35, Munich 5.45, Budapest 5.56.
In the immediate vicinity of the Meneghetti Wine Hotel there are ideal places for recreational activities such as walks, bicycle rides and water sports. If you are a passionate golfer, the closest golf course with 18 holes is located in the beautiful national park Brijuni, which is a short boat ride from the close-by fishing town of Fažana.
Facilities
General

Access to thermal area
Air Conditioning
Bathtub
Breakfast included
Coffee maker
Flatscreen TV
Full equipped kitchen
Full use hotel facilities
Gardner
Heating
Housekeeping
Laundry Room
Minibar
Safe
Satellite TV
WIFI

Optional Services

Activity planning
Airport transfers
Baby cot
Baby equipment
Babysitting
Car Rental Service
Cooking class
Extra bed
Hiking
Laundry service
Massage services
Private chef
Room service
Wedding service

Outside

Bar
Dining Area
Garden
Outdoor shower
Parking
Sun Loungers
Sundeck
Sunshades
Swimming pool
Terrace

Linen & Supplies

Bathrobes
Bathroom amenities
Pool Towels
Slippers
Towels

Entertainment & Experiences

Bicycles
Fitness
Library
Restaurants
Sauna
Spa
Steam room
Swimming pool
Wine tasting
Yoga

Remaining

Celebration venue
Pets allowed
Wheelchair Accessible